David Campbell has returned to the recording studio after a 3-year hiatus resulting in a brand new album, David Campbell Sings John Bucchino. The album is being released in conjunction with a tour with Campbell's Broadway idol, John Bucchino, for a limited number of shows, kicking off in Melbourne on May 25.
SPECIAL OFFER : Take out a new subscription or a renewal to Stage Whispers Magazine - minimum purchase two years ($70) or three years ($95) - between June 16 and September 1 2014 and you will receive this album as a bonus gift. Visit www.stagewhispers.com.au/subscribe now.
Background:
Campbell made his name in New York in the mid Nineties, and it was then that he discovered the work of Broadway composer John Bucchino. Campbell was eager to sing Bucchino's songs and pursued him tirelessly to do so. John acquiesced and they began a friendship that has lasted decades. Together they have performed across the globe and recorded soundtracks for Hollywood movies.
In this deeply personal and intimate show, Campbell and Bucchino return to the stage to talk about their lives, careers and the songs that have bound them together.
David Campbell has four platinum albums, an ARIA award and three Helpmann Awards. He has taken a break from recording over the last couple of years, whilst he has been hosting Nine Network's Mornings with Sonia Kruger, but is heading back to the studio to create an album with John Bucchino – back to his roots of Broadway.
John Bucchino is one of New York's most beloved composers. His work has been recorded by artists such as Art Garfunkel, Liza Minelli and Kristin Chenoweth and performed at venues across the world – from the Sydney Opera House to the White House. His work with Harvey Fierstein 'A Catered Affair' opened on Broadway in 2008. Most recently, he was commissioned by Danish producer Soren Moller, to compose music and lyrics for 'Esaura'.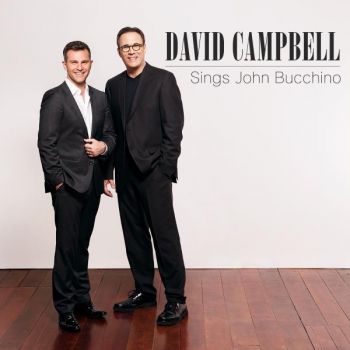 David Campbell Sings John Bucchino - Album Track Listing:
Sweet Dreams - 3:59
Something Spontaneous - 3:37
Unexpressed - 3:11
Puddle Of Love - 3:14
Better Than I - 3:11
Learn How To Say Goodbye - 3:48
It Feels Like Home - 3:20
What You Need - 3:27
If I Ever Say I'm Over You - 3:41
Taking The Wheel - 4:02
Grateful - 4:32
David Campbell LIVE with John Buchhino - TOUR DATES:
Sunday 25 May - Playhouse, Arts Centre Melbourne
Friday 6 June - Brisbane QPAC Concert Hall
Friday 13 June - Adelaide Cabaret Festival
Saturday 14 June - Adelaide Cabaret Festival
Wednesday 18 June - Hayes Theatre, Sydney
Thursday 19 June - Hayes Theatre, Sydney
Friday 20 June - Hayes Theatre, Sydney
Saturday 21 June - Hayes Theatre, Sydney
Sunday 22 June - Hayes Theatre, Sydney
Wednesday 25 June - Hayes Theatre, Sydney
Thursday 26 June - Hayes Theatre, Sydney
Friday 27 June - Hayes Theatre, Sydney
Saturday 28 June - Hayes Theatre, Sydney
Sunday 29 June - Riverside Theatre, Parramatta