The 2018 Adelaide Festival promises a program rich with Australian and international voices, bold new visions and contemporary theatre classics, as Joint Artistic Directors Neil Armfield AO and Rachel Healy return to the helm for their second Adelaide Festival in 2018.
The Adelaide Festival Board has also announced that it has extended the contract of the Joint Artistic Directors for a further two festivals, with their tenure culminating in 2021.
The program features 48 theatre, music, opera, dance, film and visual arts events alongside Adelaide Writers' Week and WOMADelaide. The line up includes four world premieres, 14 Australian premieres and 13 events exclusive to Adelaide over 17 days from 2 March to 18 March 2018.
Joint Artistic Directors Rachel Healy and Neil Armfield said, "We are so proud to be Artistic Directors of the greatest arts festival in the country, indeed one of the great festivals of the world. In 2018 we have programmed works of mighty scale and whispering intimacy – all of them fired by an ambition to enthral, challenge, awe and inspire. Works by the finest artists in the world today; works you will remember for the rest of your life. There's no doubt Adelaide in March is the place to be."
SA Premier Jay Weatherill said, "The 2018 Adelaide Festival program yet again reinforces the Adelaide Festival as the nation's leading arts festival. Tens of thousands of people will converge on Adelaide to soak up the art, culture, conversations and ideas that the Adelaide Festival presents, alongside WOMADelaide and Adelaide's Writers' Week. I congratulate Rachel Healy and Neil Armfield on an inspiring Festival program and look forward to sharing the Festival with as many South Australians and Festival visitors as possible."
HIGHLIGHTS
The festival begins with The Lost and Found Orchestra kicking off the opening weekend with a family-friendly extravaganza at Elder Park over two nights. The brainchild of Luke Cresswell and Steve McNicholas, whose percussion extravaganza STOMP became an international phenomenon after its success at the 1992 Adelaide Fringe, The Lost and Found Orchestra will be scaled up for the 2018 Adelaide Festival. As well as using instruments adapted from traffic cones, water coolers, saws and kitchen sinks, the orchestra's glorious music will be accompanied by physical comedians, aerialists and massed phalanxes of young and old local musicians, making it one of the most spectacular shows to hit Adelaide.
In an Australian premiere exclusive to the Adelaide Festival, Neil Armfield's production of Brett Dean's Hamlet for Glyndebourne Festival Opera sees Shakespeare's greatest play given new life as a darkly complex opera. With an international cast, Adelaide Symphony Orchestra's Nicholas Carter as conductor and the State Opera of South Australia chorus, as well as a semi-chorus featuring The Song Company, Hamlet will be a major musical and theatrical experience in the Adelaide Festival Theatre.
Offering the kind of exclusive and epic theatrical experience synonymous with the Festival, Kings of War from Toneelgroep Amsterdam (last in Adelaide for the Roman Tragedies) offers a contemporary compression of Shakespeare's Henry V, Henry VI (Part I, II and III) and Richard III. Performed by a cast of 17 actors, the interaction of live action and video reveals the disparate ways in which war is manipulated by those seeking or maintaining power, and the bloodshed that their sinister manoeuvring produces.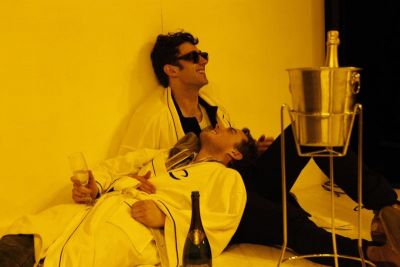 Other theatrical highlights include Ex Machina's modern classic The Far Side of the Moon, finally coming to Adelaide after its productions in 45 cities worldwide. The greatest and most acclaimed work by one of the world's greatest theatre makers, Canadian Robert Lepage, The Far Side of the Moon, stars Yves Jacques in a solo performance.
The musical highlights feature a quartet of talented women. Grace Jones returns to Adelaide after 36 years, for one night only. Grammy Award winning jazz vocalist Cécile McLorin Salvant makes her Australian debut in a single performance exclusive to the Adelaide Festival. Kate Miller-Heidke joins the Adelaide Symphony Orchestra for the Adelaide premiere of some of her biggest hits and most loved compositions. Completing the quartet of Festival divas is the Swedish mezzo-soprano, Anne Sophie von Otter, in recital at Adelaide Town Hall and at UKARIA Cultural Centre.
One of the world's great choirs, Rundfunkchor Berlin, comes exclusively to the 2018 Adelaide Festival and will sing Brahms German Requiem. But this is no ordinary concert. Until they reveal their radiant voices the performers could have walked in with you from the street. For the seventy minutes of human requiem, the audience is literally inside the music as the choir move amongst them singing Brahms' masterwork.
Dance highlights include a solo farewell performance by Akram Khan. An Australian premiere, exclusive to Adelaide and co-commissioned by the Adelaide Festival, XENOS is inspired by the myth of Prometheus and marks the end of Akram's 30-year performance career that began in 1988 when he performed as part of Peter Brook's Mahabharata for the 1988 Adelaide Festival.
THEATRE
Simon Stone and Belvoir Theatre bring their thrilling adaption of Seneca's bloody tragedy Thyestes to the Space Theatre. Stone has disinterred Seneca's first-century version of Thyestes and brought it hurtling into the 21st century.
In Us/Them we find ourselves at the ghastly 2004 siege by Chechen terrorists of a public school in Beslan. Created by Belgian youth theatre company BRONKS, and directed by Carly Wijs, this piece tells the story entirely through the eyes of a girl and a boy who were on the inside. Their innocence in the face of adult atrocity is playfully rendered and powerfully moving. Us/Them was the hit of the 2016 Edinburgh Fringe and comes exclusively to Adelaide after a sell-out season at London's National Theatre.
Alice Oswald'sMemorial personalises the deaths of the 215 soldiers named in Homer's Iliad. Director Chris Drummond of Adelaide's Brink Productions has secured the poet's exclusive collaboration in this theatrical adaptation on a gigantic scale to mark the Centenary of the 1918 Armistice, featuring Helen Morse, a live score by Golden Globe nominated composer Jocelyn Pook, and a large cast of local volunteers.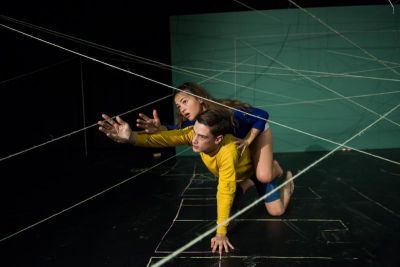 Palestinian director Amir Nizar Zuabi and the ShiberHur Theatre Company will appear for the first time in Australia with their music theatre production AZZA for the 2018 Adelaide Festival. AZZA is the Arabic word for the three-day period of mourning that follows a death. Amir Nizar Zuabi invites audiences to follow one family whose communal grief, shared history and ancient rituals open a window into the soul of a community.
As a companion piece to AZZA, director Amir Nizar Zuabi also presents TAHA, a solo tour de force, written and performed by Amer Hlehel, who tells the life story of the great Palestinian poet Taha Muhammad Ali. The tale of hope, terror and displacement, grief and joy, is as huge as the staging is humble.
The Great War by Dutch live animation company Hotel Modern, whose production of Kamp was a sell-out at the 2013 Festival, gives audiences an immersive experience of a World War One battle told through live action film. Recreated at every performance, miniature soldiers, sawdust, rusty nails, parsley and other household paraphernalia become a battleground in the French countryside, backed by composer/foley artist Arthur Sauer's sound track of explosions, gunfire and birdsong. Adapted from lost letters of a French soldier to his mother, the miniature worlds created on stage and projected to giant screens confront the horror of war with epic intimacy.
In the Club shines a torch into the darkest corners of our football clubs. Patricia Cornelius uses the real-life testimony of female AFL fans to create visceral theatre, inhabiting a space somewhere between documentary and Greek tragedy. Geordie Brookman directs the State Theatre Company of South Australia'sensemble of actors in a work written specifically for them.
MUSIC
In 2015 Felix Riebel, lead singer of The Cat Empire, took up residence in the Pilbara to spend time on the land and hear the stories of the Yindjibarndi community. Out of it came Spinifex Gum – an album, a live performance and a shared passion to ignite change. Powerful in content and style, a series of unique, topical and inspiring new songs have been developed in collaboration with Marliya– an ensemble of Aboriginal and Torres Strait teenage singers from Gondwana Choirs and guest artists including Ollie McGill, Briggs and Emma Donovan. This stirring and joyous concert will be performed at Her Majesty's Theatre for one night only.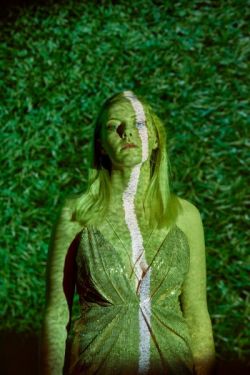 Chamber Landscapes returns to the 2018 Adelaide Festival with a new program curated by Iain Grandage (composer and musician on The Secret River). A festival within the Festival, Compassion: Chamber Landscapes is five days of some of the world's finest musicians playing at the beloved UKARIA Cultural Centre at Mount Barker summit in the Adelaide Hills. Featuring work written during or in response to times of human conflict, UKARIA will include the voices of Anne Sofie von Otter, soprano Taryn Fiebig, Lior, and the playing of Australia Ensemble, Balanescu Quartet, and the Goldner String Quartet, Tinalley String Quartet, and Australian String Quartets.
At UKARIA and also for one night at Adelaide Town Hall, Nigel Westlake's r music and Lior's soulful voice come together in Compassion, an concert which unites Islam and Judaism in a celebration of music's ability to unite people across the divides of race and fear.
In the centennial year of legendary American composer Leonard Bernstein, conductor John Mauceri, one of Bernstein's protégées and a leading interpreter of his work, leads the Adelaide Symphony Orchestra in Bernstein on Stage! An Australian premiere exclusive to the 2018 Adelaide Festival, this performance includes a selection of his work including West Side Story, Candide, and On the Town.
WOMADelaide returns in 2018, again celebrating joyous and dynamic traditional and contemporary music, dance, visual arts and street performances alongside The Planet Talks program, family friendly entertainment and a foodie's delight at Taste the World. 2018 artists include: Rodrigo y Gabriela (Mexico), Anoushka Shankar (India/UK), Havana Meets Kingston(Cuba/Jamaica), Kamasi Washington (USA), The Avalanches (Australia), Tinariwen (Mali), Dan Sultan (Australia), Architects of Air (UK), and many more.
DANCE
One of the most talked about dance events of 2017, Helpmann Award-winning Split confirms choreographer Lucy Guerin's status as one of the country's most fearless and original artists. In a mesmerising physical drama, two women – one clothed, one unclothed – move in synchronicity while the tension escalates and the allotted dance space shrinks.
Bangarra Dance Theatre, led by Artistic Director Stephen Page, brings an acclaimed new contemporary work to the stage, one of the greatest in its 30-year span. Bennelong explores a tumultuous time of Australia's history - first contact - and the life of one of our most significant Aboriginal Elders, Woollarawarre Bennelong, a Wongal man of the Eora Nation. Unravelling the story of the man reveals Bennelong's legacy and his influence on the past, present and future of Australia's people.
MUSIC THEATRE FOR CHILDREN
For the first time in its 45-year history, South Australia's Patch Theatre joins the Adelaide Festival to present the world premiere of Can You Hear Colour? While it's commonplace to talk about a 'colourful' score, for some people it is literally true. In a joyous exploration of music and sound, Patch Theatre, renowned for their imaginative work for 4 -8 year old children presents a kaleidoscopic little 'opera' directed by Naomi Edwards with music by theatre, opera and screen composer Alan John.
THE PALAIS
An exciting line-up of events at The Palais is sure to draw crowds to the Adelaide Riverbank Precinct in 2018. Featuring the soulful funk of Lee Fields, UK electronic music duo Mount Kimbie, Brooklyn four-piece and acclaimed indie act Grizzly Bear, queer icon and live performer Perfume Genius, trumpet-playing vocalist from The Cat Empire Harry James Angus, singer-songwriter Archie Roach, the country blues of Vikki Thorn of The Waifs and the harmonies of Lior, The Palais will be the festival hub, with its own eclectic brand of good times and great tunes, right on the banks of the Torrens River.
Booking Details:
adelaidefestival.com.au or BASS 131 246
Images: Kings of War - Photographer: Jan Versweyveld; Thyestes - Photographer: Jeff Busby; Us/Them - credit FKPH; In The Club - Photographer: James Hartley.