Producer John Frost has now announced that due to an unprecedented demand for tickets, following the Brisbane premiere season of Alfred Uhry's Pulitzer Prize-winning classic play Driving Miss Daisy, the production will tour to Sydney, Melbourne and Adelaide.
A Perth season has also been added,
Driving Miss Daisy stars two of the world's greatest living actors— five-time Tony Award® and three-time Academy Award® nominee Angela Lansbury and two-time Tony Award® winner and Academy Award® winner James Earl Jones, alongside four time Tony Award® winner Boyd Gaines.
Previously the production had been announced for an exclusive Brisbane season.
A timeless American play, which inspired the beloved Academy Award®-winning film, Driving Miss Daisy tells the affecting story of the decades-long relationship between an elderly Southern Jewish woman, Daisy Werthan, and her compassionate African-American chauffeur, Hoke Colburn. Their iconic tale of pride, changing times and the transformative power of friendship has warmed the hearts of millions worldwide.Driving Miss Daisy has recently played sell-out seasons on Broadway and in the West End, directed by David Esbjornson and featuring James Earl Jones. Angela Lansbury and James Earl Jones have most recently been performing together in the Broadway production of Gore Vidal's The Best Man.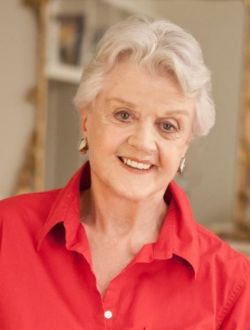 "The Brisbane premiere season is almost sold out, so we have persuaded Angela and James to bring Driving Miss Daisy to Sydney, Melbourne and Adelaide," said John Frost. "This is a once in a lifetime opportunity for Australian audiences to see three of the finest actors in the world today, Broadway and Hollywood royalty, in one of the most enduring and popular stage plays of our time. Rarely in our lifetime do we get to see such experience, such talent, on an Australian stage. As the New York and London reviews have said; race, don't walk to get a ticket, as Driving Miss Daisy is unmissable!"
Angela Lansbury has garnered many of the industry's top awards in film, theatre and television in a career that has now spanned seven decades. Nominated for three Oscars including one for her feature film debut in Gaslight (1944), she has continued to build a dazzling and varied body of work on film (The Manchurian Candidate, The Picture of Dorian Gray, Disney's Beauty and the Beast), television (Murder She Wrote, Law and Order) and stage (Mame, Dear World, Gypsy, Sweeney Todd, Blythe Spirit, A Little Night Music, Hamlet, All Over).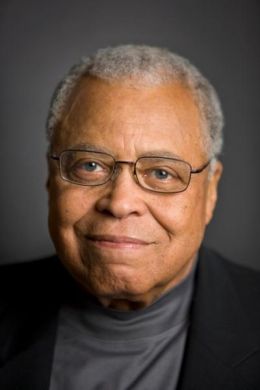 James Earl Jones's voice is known by people of all ages and walks of life – the Star Wars fans who know him as the voice of Darth Vader, children who know him as Mufasa from Disney's The Lion King. Jones made his Broadway debut in 1957, and has conquered Shakespeare (Othello, Macbeth, King Lear) as well as stage classics (The Iceman Cometh, Cat on a Hot Tin Roof, On Golden Pond), film (Dr. Strangelove, The Hunt for Red October, Cry the Beloved Country, Field of Dreams) and television (Roots: The Next Generation, Two and a Half Men, House). This year he was honoured with an Honorary Academy Award in recognition of his long and distinguished career.B
Boyd Gaines is currently receiving rave reviews in An Enemy of the People on Broadway, and was previously seen on Broadway in The Columnist with John Lithgow. Other stage credits include Herbie in Gypsy (Tony Award, a Drama Desk Award, and an Outer Critics Circle Award nomination), Twelve Angry Men, Cabaret, Company and Contact (Tony Award, Lucille Lortel Awards), film roles include Funny Games, Heartbreak Ridge and Fame, and television appearances include The Good Wife, LA Law, Frasier and Law and Order.
Tour Dates
Playhouse, QPAC, Brisbane
From Tuesday 5 February 2013
Performance Times: Tues 7pm, Wed–Sat 7.30pm, Matinees Wed 1pm, Sat 2pm & Sun 3pm
Price: From $89.90*
Bookings: qpac.com.au or phone 136246
Theatre Royal, Sydney
From Friday 1 March 2013
Wed–Sat 7.30pm, Matinees Tues & Wed 1pm, Sat 2pm & Sun 3pm
Price: From $89.90*
Bookings: Ticketmaster.com.au or phone 1300 723 038
Comedy Theatre, Melbourne
From Friday 5 April 2013
Performance Times: Wed–Sat 7.30pm, Matinees Tues & Wed 1pm, Sat 2pm & Sun 3pm
Price: From $89.90*
Bookings: Ticketmaster.com.au or phone 1300 111 011
Her Majesty's Theatre, Adelaide
From Friday 17 May 2013
Performance Times: Wed–Sat 7.30pm, Matinees Tues & Wed 1.30pm, Sat 2pm & Sun 3pm
Price: From $89.90*
Bookings: www.bass.net.au or phone 131 246
His Majesty's Theatre, Perth
Season: 8-16 June 2013
Performance Times: Tues 7pm, Wed–Sat 8pm, Matinees Wed 1pm and Sat 2pm, Sun 9 June 1 & 6pm, Sun 16 June 3pm
Bookings: ticketek.com.au or 1300 795 012