Queensland Theatre will present five world premieres in 2019. It begins with the world premiere of Hydra, award-winning playwright Sue Smith's portrait of writers Charmian Clift and George Johnston. This is followed by the world premiere of City of Gold by young actor Meyne Wyatt. Next will be not only the world premiere of Joanna Murray-Smith's latest play, but her world directorial debut, with L'Appartement. Further world premieres include the new musical Fangirls by Yve Blake, and the world premiere of award-winning Brisbane writer Merlynn Tong's adaptation of Antigone.
The season is rounded out by Arthur Miller's classic Death of A Salesman, the rock'n'roll family reunion Barbara and the Camp Dogsby Ursula Yovich and Alana Valentine, and a new production of Tom Holloway's adaptation of Colin Thiele's Storm Boy, bringingtogether the creative forces behind Jasper Jones and The Wider Earth.
The roster of Season 2019's acting talent includes David Morton (Dead Puppet Society), Emily Burton, Ray Chong Nee, Jason Klarwein, Thomas Larkin, Pacharo Mzembe, Christen O'Leary, Hugh Parker, Bryan Probets, and Melanie Zanetti and the returning John Batchelor, Peter Kowitz, Angie Milliken and Anna McGahan, plus director Leticia Caceres.
Artistic Director Sam Strong said it is a "season full of dreamers – of people who confront even the darkest of times with a faith that life can be better. If there is diversity across the eight shows, they are unified by a spirit of optimism. Even if the stories occasionally break our hearts with tragic circumstances, they are all shot through with hope."
In 2019 Queensland Theatre will once again traverse the rest of the country. Through co-productions with the state theatre companies in Adelaide and Melbourne, as well as two companies in Sydney, the work of Queensland Theatre will be seen on interstate stages for a record 129 performances.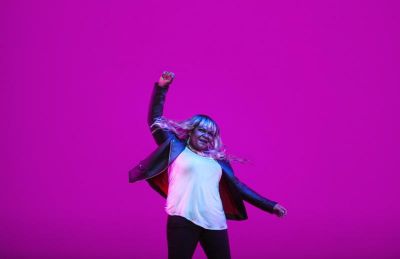 2019 is a significant year. Next year Queensland Theatre will start the celebrations for the company's 50th anniversary season in 2020, and it will see the first full year of programming in its own home theatre. The Bille Brown Studio is currently undergoing a $5.5million-dollar transformation and in October 2018 will take on a new life as the 351 seat Bille Brown Theatre. "We are tremendously proud of the community effort that has made the dream of our own theatre a reality," said Executive Director Amanda Jolly. "We set ourselves our most audacious fundraising target ever, and with the help of the Queensland Government's Arts Infrastructure Fund and our many generous and visionary donors we have succeeded. We thank each and every supporter".
In a continuation of the Company's national industry leadership, Queensland Theatre has once again programmed a season that has achieved gender parity of writers and directors. In addition, in 2019, Queensland Theatre has appointing award winning Brisbane independent company, Belloo Creative, as resident company. All four women who make up Belloo - Caroline Dunphy (co-artistic director, director and performer); Katherine Lyall-Watson (co-artistic director and writer); Kathryn Kelly (dramaturg); and Danielle Shankey (producer and general manager) - will become an integral part of Queensland Theatre's leadership team. They will also create a work for the 2020 season.
QUEENSLAND THEATRE SEASON 2019:
9 Feb to 2 Mar: Death of a Salesman
9 Mar to 6 Apr: Hydra
1 May to 25 May: Barbara and the Camp Dogs
29 Jun to 20 Jul: City of Gold
29 Jul to 17 Aug: Storm Boy
3 Aug to 31 Aug: L'Appartement
7 Sept to 5 Oct: Fangirls
26 Oct to 16 Nov: Antigone
SEASON 2019 TICKETS ON SALE DATES:
Suscriptions on sale Monday 20 August 2018 at 8.30pm.
Single ticket sales for Death of a Salesman, Hydra, Barbara and the Camp Dogs and City of Gold on sale from 9am Monday 3 December 2018.
Single ticket sales for Storm Boy, L'Appartement, Fangirls andAntigone on sale 9am Monday 29 April 2019.
TICKETS AT:
Online at queenslandtheatre.com.au
Telephone 1800 355 528
Email mail@queenslandtheatre.com.au
Postal via PO Box 3310, South Brisbane 4101
In person at 78 Montague Road, South Brisbane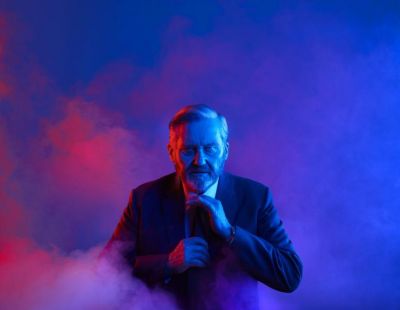 Death of a Salesman
By Arthur Miller
9 February to 2 March, 2019 at the Playhouse, QPAC
Arthur Miller's classic is a timeless meditation on the human need to feel special, a withering commentary on capitalism, and a tragic portrait of a fallout between father and son. The play won the 1949 Pulitzer Prize for Drama and the Tony Award for Best Play and has gone on to win three more Tony Awards for Best Revival on Broadway. Now it comes to Brisbane, directed by Jason Klewein
The Cast includes: Charles Allen (True West, Hoges: The Paul Hogan Story), Kevin Hides (Composing Venus, A Conversation), Peter Kowitz (Janet King, Crownies), Thomas Larkin (The Wider Earth, Macbeth), Jackson McGovern (The Owl and the Pussycat, Rent), Angie Milliken (The Effect, Rake) and Ilai Swindells (Redfern Now, Open Slather) and more.
The Story: As the death-rattle of American optimism echoes through the land of the Free Market, travelling salesman WillyLoman loses himself in the halcyon haze of thepast. Once the king of the road, Willy is veering off it. Time was, he could sell anyone anything, and his reward was the whole package: wife, two sons, the car, the white picket fence. But now he's feeling his years. He's behind on the mortgage, he's sidelined by his wet-behind-the-ears boss, and the final straw is when his adult son Biff – once a sporting prodigy, now a directionless disappointment – lands on the doorstep, further loosening Willy's grip on the reality of his broken-downlife.
Hydra
By Sue Smith
9 March to 6 April, 2019 at the Bille Brown Theatre
A State Theatre Company of South Australia co-production
Sue Smith weaves the original writings of two of Australia's literary icons into a relationship drama. She conjures the passion and intensity of the near mythical 'King and Queen of Hydra' as they follow their dream, only to end up in a Greektragedy of their own making. A co-production with the State Theatre Company of South Australia, Hydra will be directed by Queensland Theatre Artisitc Director Sam Strong.
The Cast includes: Anna McGahan (Picnic at Hanging Rock, Underbelly, The Doctor Blake Mysteries), Nathan O'Keefe (Alexandra's Project, Balloon Man), Hugh Parker (Noises Off, The 39 Steps, The Family Law), Bryan Probets (The 39 Steps, Pirates of the Caribbean: Dead Men Tell No Tales) and more.
The Story: They were writers, dreamers and free spirits. In the 1950s, Australian authors Charmian Clift and George Johnston* fled halfway across the world to the idyllic Greek island of Hydra, determined to carve out a bohemian living as artists. As they revel in their picturesque community, far off the world's literary map, inspiration for the great Australian work strikes. But a many- headed monster of jealousy, infidelity, illness and alcoholism also rises from the crystal blue waters of their sun-kissed island home.
*While living on Hydra, George Johnston wrote his 1964 Miles Franklin award-winning novel, My Brother Jack.
Barbara and the Camp Dogs
By Ursula Yovich* and Alana Valentine
1 to 25 May, 2019 at the Bille Brown Theatre
A Belvoir production in association with Vicki Gordon Music Productions
Part madcap buddy comedy, part rock gig, and part clarion call against the taint of inequality, this play with songs sold out its original season at Sydney's Belvoir. Directed by Leticia Caceres
The Cast includes: Troy Brady (Black Arm Band), Elaine Crombie (Top of the Lake, An Octoroon), Ursula Yovich (Mother Courage and Her Children, Australia) with musicians Sorsha Aluquerque (Guitar), Jessica Dunn (Musical Director and Bass Guitar), Michelle Vincent (Drums).
The Story: Hitting the big time is tough when the only booking your kick-ass band can score is a pub gig. But the boisterous, bolshie Barbara and her rockers the Camp Dogs are in it for the long haul. When a family tragedy beckons, Barbara and her sister (and fellow muso) René set off on a long and winding motorbike adventure from Sydney, through Darwin, and finally to Katherine – where the bickering pair come face to face with some home truths.
*Ursula Yovich was recently named as one of the Top 21 most iconic Women of Australian Stage, Page & Screen by The Age.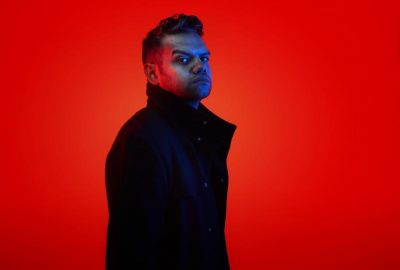 City of Gold
By Meyne Wyatt
29 June to 20 July, 2019 at the Bille Brown Theatre
A Griffin Theatre Company co-production
Meyne Wyatt's debut play City of Gold is a call for change. It's a battle cry from the front line of Australian identity. A Griffith Theatre co-production and world premiere, City of Gold is directed by QT's resident dramaturg, Isaac Drandic and stars the author Meyne Wyatt (The Sapphires/Mystery Road).
The Story: All Breythe ever wanted was to be an actor, but this isn't how he imagined his first big television gig – as a young Aboriginal man, being the face of a disastrous misfire of an advertisement that will get him roasted by his mob. When a messenger bird suddenly brings Breythe tragic tidings from his family, it spurs him on a journey of grief and duty. Returning home to Kalgoorlie, he is thrust headlong into family conflict and the reality of what it means to be an Indigenous youth in today's Australia.
Storm Boy
By Colin Thiele Adapted for the stage by Tom Holloway
29 July to 17 August, 2019, at the Playhouse, QPAC
A Melbourne Theatre Company co-production in association with Dead Puppet Society
A new production of Colin Thiele's bittersweet coming- of-age story brings together the creative forces behind Jasper Jones and The Wider Earth. A Melbourne Theatre Company co-production in association with the multi-award-winning Dead Puppet Society, Storm Boy will be directed by Sam Strong with David Morton as Associate Director/Puppet Designer.
The Cast includes: John Batchelor (Sea Patrol, Red Dog), Tony Briggs (Black is the New White, The Sapphires) and Emily Burton (The Wider Earth, The Seagull) and more.
The Story: Young Storm Boy lives a simple yet free life on the coastal wilds of the South Australian Coorong, combing the beaches with his reclusive father, Hideaway Tom. During a long summer, he makes two friends who will shepherd him from childhood into adulthood: the jester Fingerbone Bill, who teaches him about his country; and Mr Percival, an orphaned pelican who prepares Storm Boy for the wider world with a poignant lesson about love, loss and letting go.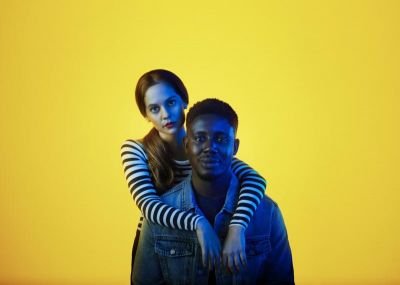 L'Appartement
By Joanna Murray-Smith
3 to 31 August, 2019 at the Cremorne Theatre, QPAC
This new comedy marks the directorial debut of playwright Joanna Murray-Smith. A world premiere, this is a comedy that asks if good intentions are the ultimate crime of the middle class.
The Cast includes: Pacharo Mzembe (Safe Harbour, The Mountaintop), Melanie Zanetti (Jasper Jones, Romeo and Juliet) and more.
The Story: It's a dream holiday for Aussie couple Meg and Rooster – a decadent getaway in Paris in a swanky Airbnb, with fine wine, lavish food, and best of all, no three-year-old twins in tow – a chance for these parents to look after themselves, kick back and reconnect. But when they pick up the keys from their departing hosts – an achingly cool, overachieving young French couple – all it takes is 15 minutes for the trip to be derailed. And when they crack open a mysterious package that arrives on the doorstep, it throws up the biggest ethical dilemma they've ever faced.
Fangirls
Book, music & lyrics by Yve Blake
7 September to 5 October, 2019 at the Bille Brown Theatre
A Belvoir and Brisbane Festival co-production in association with Australian Theatre for Young People
This world premiere by young comedian, singer and playwright Yve Blake is a new musical comedy about a poorly understood force of nature and directed by Paige Rattray. Fangirls is Belvor and Brisbane Festival co-production in association with the Australian Theatre for Young people. It stars, playwrght Yve Blake (THEN/The Race Was On).
The Story: Meet Edna, she's 14, chronically awkward, and everyone thinks she's a serial liar. But none of this will matter when her REAL life starts. With Harry. There's just one problem, Harry is in True Connection - the world's biggest boyband. When True Connection announce a tour stop in Edna's city, she realises that this is her one chance to meet Harry and convince him of their destiny. But just how far is she prepared to go in the name of love? Edna takes her obsession to unforeseen heights in this hilarious musical comedy about first love, fan culture, and the danger of underestimating teenagegirls.
Antigone
Adapted by Merlynn Tong, after Sophocles
26 October to 16 November, 2019 at the Bille Brown Theatre
In a lyrical adaptation of Sophocles' tragedy, Brisbane playwright Merlynn Tong adds an urgent modern twist, reuniting Christen O'Leary and Jessica Tovey after their pairing in Twelfth Night under the directorial hand of Travis Dowling.
The Story: A great city has been torn apart by a civil war between two brothers. In the aftermath, both lie dead – one hailed as a hero and lying in state, the other condemned as a traitor and dumped in a carrion pile. From the ashes of their conflict rises a dystopian state under a new leader – a career politician who rose to power by dint of her ruthlessness. Grieving and heartbroken, their sister Antigone challenges the leader for the right to bury and mourn her dead brother with dignity, sparking a furious act of rebellion that will shake the city to its foundations.
Images: Tim Jones Photography