In This Edition
Big Brother Still Watching
Inside the stage adaptation of Orwell's 1984
Michael Cassel
Aussie Producer's journey from Kiama to Kinky Boots
Paris Professional Premiere
Jon English musical rebirthed by son
The Dawn of Digital Theatre
Theatre technology from the middle ages to today
Inside The Tony Awards
Ian Phipps reports on Broadway's night of nights
Performing Arts Course Guide
Interviews and features on courses across Australasia
Theatres on Fire
Our history feature on the curse of 19th century theatre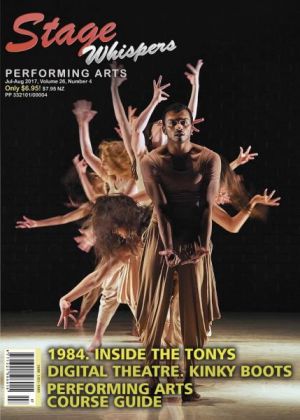 Sweeney Todd's Real Razor
Theatrical brush with death prompts a look at lethal props
AND MORE
Including
• Broadway and West End
• Books
* Sound and Lighting
* Schools on Stage
• What's On
• Reviews
Buy individual copies online at
www.stagewhispers.com.au/products
or at your newsagent.
Subscribe to Stage Whispers print edition for one year or more and receive one of the following Double Passes, CDs, DVDs or scripts.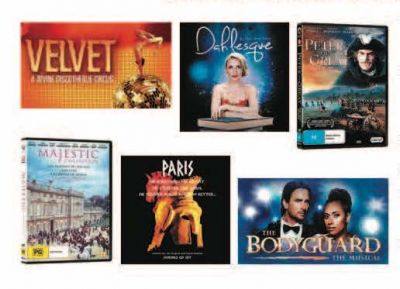 As stocks of some Double Passes, CDs, DVDs and Scripts are limited, please indicate 3 choices.
• Three Double Passes to the Bodyguard The Musical in Melbourne.
• Elise McCann's Dahlesque CD
• Peter the Great – Mini-series on DVD.
• Majestic Collection – The Remains of Day, Jane Eyre and The House of Mirth – 3 DVD set
• Paris by Jon English and David Mackay. Double Album CD London Symphony
And more - see our subs page.