Music: Debra Barsha, Mark Bennett, Peter Foley, Jennifer Giering, Jake Heggie, Stephen Hoffman, Lance Horne, Gihieh Lee, Steven Lutvak, Steve Marzullo, Brendan Milburn, Chris Miller, Greg Pliska, Kim D. Sherman, Jeffrey Stock, Joseph Thalken. Lyrics: Mark Stephen Campbell. Joymas Creative. Director: Lewis Jones. Musical Director: Rainer Pollard. Judith Wright Centre, Brisbane. 13 August, 2011.
This one-man song-cycle, originally produced by the New York Theatre Workshop, New York, 2005, is about a young gay man's experiences in a big city (think New York) with love lost and found. It's told completely in song using the lyrics of Mark Stephen Campbell working with 18 different composers.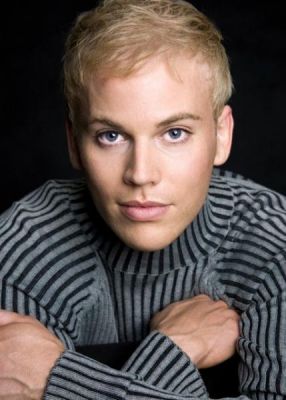 Starring Tye Shepherd, a young performer who's easy on the eye with a personality plus delivery, it made for a witty and memorable hour of cabaret. There were laughs a plenty with "The Other Other Woman" (Jake Heggie) a song about a partner refusing to become "the other woman" when his other half keeps straying, "He Plays The Cello" (Jeffrey Stock), about a musician partner who plays badly, and "He Never Did That Before" when a long-time partner introduces new moves when making love. "Exit Right" amusingly told of the mistake in bedding an actor, and "I Miss New York" (Peter Golub) was a poignant ode to the Big Apple.
Excellent accompaniment was in the hands of Rainer Pollard (Piano), Jamie Nuss (Percussion) and Danielle Ryan (Cello) who's contribution to "He Plays the Cello" when she was playing in a different key to everyone else was uproariously funny. Lewis Jones directed with a sure hand, but the lighting design was patchy.
Peter Pinne
To keep up with the latest news and reviews at Stage Whispers, click here to like us on Facebook, or follow us on Twitter