Down Dangerous Passes Road
By Michel Marc Bouchard. Director: Sean Scanlon. Broken Mirror Studios, Brunswick. August 14 to 28, 2011.
Michel Marc Bouchard's Down Dangerous Passes Road is such a beautifully written play, and so complex, that it begs to be seen more than once. Told in dreamy, poetic language, it centres on three estranged brothers who are forced to confront their past as they wait for rescue on a lonely stretch of road in Quebec.
Director Sean Scanlon has done a fine job with an intense production that manages to create Bouchard's swampy, mysterious world with minimal stage effects and lighting. All the focus is on the three actors, who are totally believable as three brothers with 20 or so years of repressed feelings, resentment, and something worse, between them. Scanlon places the action entirely within a square marked out in masking tape on the stage floor, never allowing his actors to step outside it. This heightens the claustrophobic, super-intimate tone, and at times it feels as though we, the audience, are eavesdropping on interactions between three brothers that should remain private. All of this is a great compliment to Scanlon and his cast.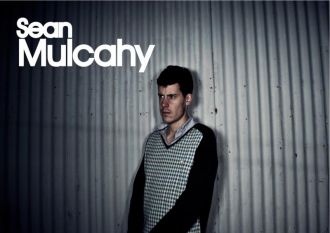 It's important to know a little bit about the plot, though not too much. Part of the whole point of the play is that families hide the painful truth from themselves and each other, and it's up to the audience to piece it together. Ambrose (Sean Mulcahy), Carl (Joshua Lynzaat) and Victor (Nathaniel Shaw) end up on a roadside in the wilderness when a fishing trip goes wrong. There's an accident and they're injured, have lost their shirts and shoes, and have no way back, not that the audience can see. They're going to need each other, but there is a lot of pain and disappointment keeping them apart. Ambrose and Carl are in two separate places in their lives. Ambrose, who is gay, is grieving over a lover who is dying of AIDS. Carl is distracted by his impending wedding, and he's selfish enough to admit he never wanted Ambrose to bring his partner with him. These early scenes with Mulcahy and Lynzaat are terrific. In one of the most telling scenes, Carl puts his arms around Ambrose and holds him in a bear hug. Is it about brotherly affection or power? Later on, Carl puts his hand to elder brother Victor's throat, showing his capacity for violence. While all three actors are excellent, it is Lynzaat's simmering performance that makes Carl the brother to watch.
Down Dangerous Passes Roadis not going to be a comfortable experience for everyone to sit through, but if it's brave and confronting theatre you want, it's worth a trip down to Brunswick for this one.
Sara Bannister
To keep up with the latest news and reviews at Stage Whispers, click here to like us on Facebook, or follow us on Twitter.