Werther
by Jules Massenet. Lyric Opera of Melbourne. Director: Suzanne Chaundy. Conductor: Pat Miller. Chapel off Chapel. October 18 – 26, 2014.
Werther is a rarely performed opera, the usual fare for this company. As in previous productions, we got an innovative production with a minimalistic set. The main stage was built up to allow the orchestra to play on the front part of the stage area below the singers. Various pieces of furniture were brought on for different scenes.
It was set in the present, with Charlotte reading Werther's letter on her iPad and Sophie taking selfies on her phone.
This production was dominated by the Charlotte of Margaret Plummer. Margaret has sung in Vienna and with Opera Australia and her lovely mezzo showed no sign of strain, even in the more emotional parts of the score. She was a passionate Charlotte.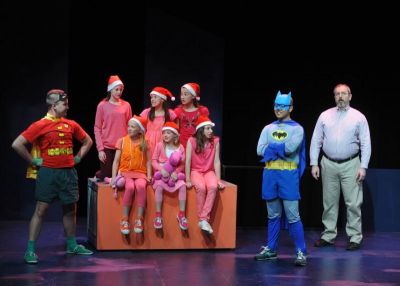 Soprano Daniela Leska also impressed as Sophie with her unforced tone and vibrant personality. As Werther, Shanul Sharma had no trouble with the high tessitura, but a fuller tone would have been more appropriate for this role. There were no signs that he was a late replacement. He and Margaret worked well together.
Baritones Bruce Raggatt and James Payne were strong as Albert and Balliol. The small orchestra did sterling work under Pat Miller and the small group of children sang confidently.
An excellent effort from this innovative company.
Graham Ford
Photographer: Jodie Hutchinson