10 ways to save your show budget from a tech blowout. Marcus Pugh from Resolution X Lighting and Rigging reports.
Imagine a world where budgets don't matter and we could all put on the best show possible without having to worry about money? Unfortunately this world doesn't exist and the mighty dollar rules. All of those responsible for putting on shows are used to working within ever tightening funds but how can you get the most of your budget when it comes to hiring that essential technical equipment?
Here are the Golden Rules.
Establish a good relationship with a hire company.
A proven rapport with a hire company can mean a larger discount. Once a hire or production company understands your needs and venue they are better equipped to be able to service your needs.
Find the right people.
There are plenty of passionate tech people out there just waiting for the opportunity to work in theatre. Don't just throw the person who failed to get a part in the audition into lighting, sound or stage management. In every high school there are likely to be at least few budding techies. Here's a hint: they're probably wearing black and they don't say much. There are also plenty of TAFE and Uni courses with students who are looking to stretch / trial some newfound skills.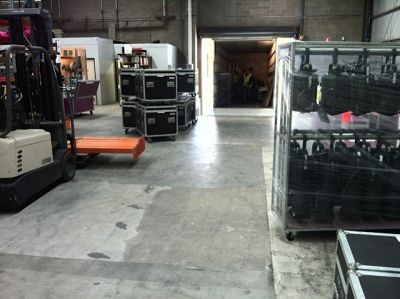 Plan ahead.
Now that you have some good tech crew members together they should be communicating earlier rather than later with the hire company. Even in the early script reading and rehearsals your tech requirements will become apparent. Compile these as they come up. There is nothing like disorganised, 11th hour requests to erode discount and goodwill.
Prioritise.
Chances are that the budget is not going to cover all the equipment you want. It's at this time that you need to know which are the most important technical elements and also how much each will cost you.
Good Communication is key.
These days there are a hundred different ways to communicate but nothing beats a well worded email. When communicating with the hire or production company make sure you have all the details they might need like: What date does the show bump in and when does it open? What venue is the show going into? Where can you get plans or specs for the venue?
Do your research.
Research has never been easier, with the help of the internet. If you can find a contact at another theatre company that has done the same show as you they're likely to have advice on how to achieve certain effects in that show. If your hire company has supplied to a similar production they will also have ideas that can help.
Ask for and take the advice
While techies and hire companies don't always appear to be the friendliest bunch and can sometimes come off as downright surly, they will still have some good advice. Never be afraid to ask for advice because at the end of the day you're all pushing for the same goal of putting on the best possible show.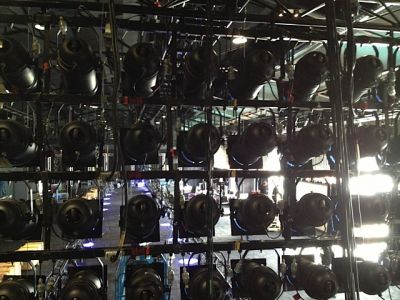 Time and resources equal money
Hire companies have plenty of overheads to keep their business successful. If you are able to alleviate some of these costs, like picking and returning the hire equipment instead of having it delivered, these cost savings should be passed back to you.
The latest technology isn't the best thing for your budget.
There is a tendency to want the 'latest and greatest' piece of equipment, whether it's needed or not. This is never good for your hire budget; it can be expensive to be an 'early adopter'. You will find that there is usually a 'workhorse' in each category of equipment that is in abundance and a much cheaper option.
Don't be afraid to negotiate
The first quote you receive might not be the best possible price so don't be afraid to ask if there are any pieces of equipment that can be substituted to bring down the overall cost. Most hire companies will appreciate it if you let them know the budget you have to spend on the hire and then they can help to fit the hire within those parameters.
Good tech can make or break a show but so can a budget, so make sure that you're getting the most out of your hire company and remember that having a solid relationship will pay itself back in spades.