Sydney's Rooty Hill RSL is investing 100 million dollars into a new Performing Arts Centre. Craig McMaster, the recently appointed Executive Director of Western Sydney Performing Arts Centre, told David Spicer that the venue is on track to open in 2019.
What are the vital statistics for the new venue?
The theatre will be a multi-purpose venue hosting all types of events including full scale Broadway musicals and theatre performances, concerts, family entertainment, orchestral performances, comedy and all other forms of live entertainment.
The 2000 seat proscenium arch theatre will have multiple seating configurations (from just over 1000 seats capacity to a maximum of 2300 patrons when in standing (floor) mode. It will have a state of the art sound system and base lighting rig, full fly tower, trap room, orchestra pit, with high quality facilities and dressing rooms for performers.
There will also be a stunning central staircase and multiple bars, private and VIP entertaining spaces, and light-filled premium foyer spaces.
Uniquely the theatre's design includes a full commercial production kitchen capable of servicing sit down functions for up to 650 guests when in flat floor mode, or major cocktail functions and events in other spaces.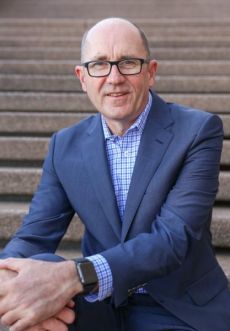 How has the money been raised to build it?
The RHR Group has always been about re-investing our financial success into the community. Our leadership and Board believe passionately that the Greater West was long overdue for a quality venue of this scale and have been working on the development and our investment approach for a number of years. We wanted to build a venue that could be a real source of pride to the residents of the West and serve as a regional centrepiece for great arts and entertainment.
Is this a reflection of the volumes put through poker machines?
It goes without saying that gaming is a contributor to the revenues generated from our wider business, but it is only part of the picture. It contributes alongside our very successful restaurants, hotel and sporting facilities, all of which bring thousands of visitors to the precinct each week. It is this combined success and the consolidated profitability of all of these areas that enables us to continue invest in amazing projects that benefit the community.
Our most recent project was an investment of $32 million to build an Olympic standard gymnastics facility and dual pool aquatic centre, which has attracted more than a million people through its doors over 2016 and 2017.
The Western Sydney Performing Arts Centre is the next evolution of this strategy and our biggest investment to date. The development has the same goals of delivering a world class facility to the people of the Greater West.
What type of productions will be staged there?
We have a number of active conversations in the market and it's encouraging to see the excitement from our industry. All of the producers, promoters and arts companies we've spoken to see the immense opportunity in Australia's fastest growing economic region.
We've also commissioned research in the community as to the types of programming they want us to deliver, and already the early results are showing a clear desire for a broad range of diverse and sophisticated performance types and top shelf commercial entertainment productions.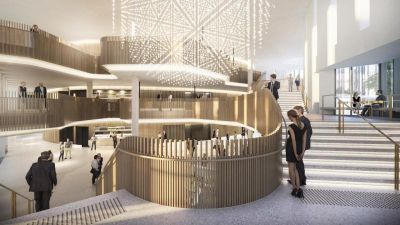 Will traditional club entertainment seen at the Rooty Hill RSL transfer across?
Our strategy is to continue to offer much of the traditional 'club-style' entertainment at the RSL Club's Tivoli showroom, though some of the larger scale events may migrate across to WSPAC. There will always be a role for the Tivoli and club-based entertainment and community activities.
The new WSPAC theatre will be operated very much as a separate brand and entity to enable it to hold its own unique position in the GWS market, while at the same time being able to leverage all the great services and marketing support RHR group can offer. Our goal is to ensure WSPAC offers a new standard and diversity of programming that has never been available in GWS, or outside of the Sydney CBD for that matter. We want to bring that city standard of entertainment to the West, in a facility that delivers a world class experience.
Will the WSPAC invest in original productions?
We are very open to investing in both our own presentations, and/or co-presenting with other producers and promoters providing the commercial models make sense and the production suits our audiences. We're also very much 'open for business' to commercial presenters as a venue for hire for all types of theatrical performances, concerts and live entertainment events and are already in discussions for some exciting content.
In addition, the theatre is getting plenty of interest from major Corporate clients. We'll be officially opening our booking diary in a few months time. That said, we are most definitely open for business now and booking enquiries can be directed to our website at www.wspac.com.au or by emailing us at info@wspac.com.au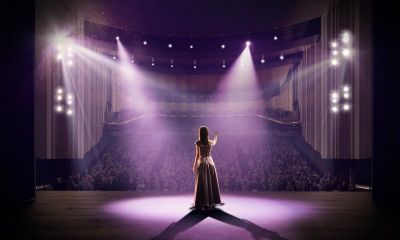 Are you competition for the Riverside Lyric Theatre's plans to expand?
The Riverside Theatre is a fantastic theatre complex with a long history of presenting great theatre in the West. We've had some really constructive discussion with Riverside's Director Robert Love, and we both very much agreed that the venues are more complimentary than competitive. Of course this may change a little in years to come when the Riverside is redeveloped, but for now we both believe that the growth in the Greater West will more than justify having two great theatres working together to service Australia's fastest growing economic region. We also agreed there could be some great opportunities for us to share risk on productions together and with other regional venues.
When will the WSPC open?
Construction is progressing really well and is right on program at present. The building is set for completion in October /November of 2019, and there'll be a period of pre-opening and test events straight after that to ensure everything is working as it should. We've yet to finalise our final grand opening date, but I'd imagine worst case it will be very late 2019 or straight after New Year's in 2020. We can't wait to get the building up and running, and of course we'll be announcing events and putting tickets on sale well before the end of '19.