So you want to be an actor? How hard is it to get a job even if you complete training at an elite institution? What will you get paid even if you are successful? What do actors do between gigs? David Spicer has some of the answers and discovers that many performers are finding that writing their own material is the key to a successful career.
Recently I was excited to meet someone who I went to High School with and learnt that he went to NIDA to study acting. He had a role in a small professional production at the time.
I asked him what he did between jobs? The answer was that he ran his own lawn mowing business. It gave him a reliable income and allowed him to drop everything to attend an audition or rehearsal.
Actors are famous for being waiters. But there are many other 'in between ' jobs they take on. They include retail, casual secretarial, photography, tele-marketing and of course teaching. In many cases actors earn more from their day jobs than as artists.
The Australia Council looked into it way back in 2001 in a report called Don't give up your day job.It found that actors earned around $22,000 a year from creative income and about the same from other work. Dancers fared worse with $16,700 a year of creative income. Overall artists earned an average of $37,200, compared with other workforce professionals who earned $54,400.
But what is the situation today? Forbes Magazine told us that Hugh Jackman raked in twenty million dollars last year. We can dream on about that.
Let's be more realistic. What would an actor be paid for being a lead in a production for the Sydney Theatre Company? A reliable source told Stage Whispers that a typical wage is around $1500 a week – above the award minimum of $1123.
Now many just out of High School students with stars in their eyes would consider that a fabulous income. But consider that a major production might only run for a month. Rehearsal rates can be lower. Smaller companies pay less still. Co-ops can end up paying nothing.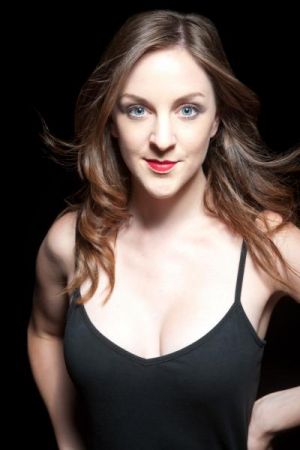 Also consider that someone starring in a main stage production is performing at the most elite live performance level available. This values them, if they received the same pay every week, with a wage of $75,000 a year.
What would the equivalent elite Rugby League or Aussie Rules players receive a year? In New South Wales a teacher starts on a wage of $59,000 a year.
Performers in musical theatre get longer runs of employment and sometimes chorus members can be well paid too. A typical supporting principal wage in commercial music theatre is around $1750 to $2000 a week.
Australia's biggest stars ask for anything between $10,000 and (maybe if you are Anthony Warlow) up to $50,000 a week, but most principals are at the $2000 - $3000 level.
Musicals, though, offer patchy job security. Shows close early or worse. The industry was shocked when a national arena tour of Jesus Christ Superstar in the United States was called off during the rehearsals. Many performers had packed up their homes to join the tour.
The challenge also is that even receiving a performing arts degree at the tertiary institutions, which are hardest to get into, is no guarantee of receiving any work at all.
Nicholas Christo graduated from the Musical Theatre course at WAAPA in 2005.
"Lots of very talented people have not worked (on stage) since they left University. Not even from WAAPA and NIDA. But they have got the lovely HECS debt to the tune of tens of thousands of dollars. It is not a guarantee of anything," he said.
"Some people jumped straight into teaching. One in my year opened a singing school."
Nicholas has just completed the eight month touring season with The Rocky Horror Show, which was one of his longest stretches of work. He has a degree in marketing also but chooses to work in retail between jobs so he stays fresh.
"I can't have a demanding job to deal with all stresses and deadlines. I think my brain would be too frazzled. You can't do that and have to say I have an audition, I have to go."
But you also can't just wait for the next audition. Many performers are discovering that writing their own material is the key to a successful career.
One celebrated example is Richard O'Brien, the writer of The Rocky Horror Show. He penned the musical in downtime from his career as an actor in London.
Nicholas Christo has the writing bug. His most recent cabaret is a one-man soiree called Jim Morrison: Kaleidoscope. And he's penned a new school and community theatre musical Popstars the 90's Musical, written with Neil Gooding of Back to the 80's fame.
Another recent graduate is also making a career out of cabaret by ironically writing about her struggle to make ends meet.
Gillian Cosgriff graduated from WAAPA in 2010.
"I spent a year doing all the big auditions. They liked me a lot, but I didn't get in," she tells her audiences.
Her career though has blossomed, though, by performing her own material. She writes the script and songs, performs and plays the piano.
The first cabaret called Waitressing and other things I do well won awards and toured Australia. It included the job song listing all the work she has to do to get by.
"When I go into that restaurant, I am an actor playing a waitress, and I am very good."
Writing and performing in her own shows has made her successful.
She's penned a second piece, This is why we can't have nice things, has released two albums and now is getting recognition in other productions - making TV appearances on Offspring and House Husbands.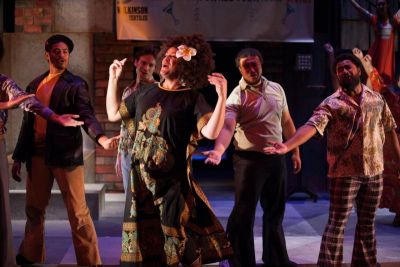 Ana Polataivao, a graduate of Toi Whakaari, the New Zealand Drama School,had a similar experience.
"In 2002 there were lots of zombie-like actors, musicians, engineers but there was nothing like for us in the early days.
"We were trained in institutions and we had to wait for months and months to get a call for a role anywhere. But we were not trained to wait but trained to make things."
So together with friends she formed a theatre company called the KKK (Killa Kokonut Krew).
The Krew made their own unique brand of South Pacific theatre a success. The culmination was the creation of a full musical, The Factory, based on migrant experience of Ana Polataivao's parents.
The musical, dubbed New Zealand's Les Mis, started in Auckland, and this year also toured Australia and ran for a month at the Edinburgh Festival.
Not all performers though are a budding Stephen Sondheim or William Shakespeare.
Nicholas Christo says aspiring actors have to be realistic.
"We all know the drill. Riches don't necessarily follow. People were shocked that (long running TV actress) Rowena Wallace was living on the pension when she retired. So what, a lot of people live on the pension.
"You have to understand this be financially responsible and make contingencies.
"People should only consider a career as a performer if they are passionate about it."
Images (from top): Rocky Horror show, featuring Nicholas Christo (photographer Jeff Busby); Gillian Cosgriff and The Factory.
Originally published in the September / October 2014 edition of Stage Whispers.
Cick here to read our 2015 Directory of Performing Arts Courses.