What does Stage Whispers' editor do when it comes to the holiday season?
Being a music theatre tragic, and a collector of cast recordings, Man in the Chair-like (a Drowsy Chaperone reference for the non-tragics among you), I'm sure I'll settle in for some Christmas showtunes; some from Christmas oriented shows, and some shows with a Christmas oriented showtune or two.
I can't think of a better way to start Christmas Eve than Jerry Herman's Mame, and probably my favourite festive showtune, We Need a Little Christmas.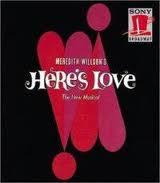 For a whole show dedicated to the festive season, I'm most tempted by Here's Love by Meredith Willson (no match for his The Music Man though) based on Miracle on 34th Street, which premiered on Broadway 1964. That Man Over There(is Santa Claus) and Pinecones and Holly Berries, sung in counterpoint to Willson's huge 1951 Christmas hit, It's Beginning to Look a Lot Like Christmasare my highlights.
For a more contemporary sound, perhaps Jonathan Larson's Rent for Christmas Bells or The Who's Tommy for Christmas by Pete Townsend.
Very shortly the cast of Annie at Sydney's Lyric Theatre, will, of course, be finishing off the show every night with New Deal for Christmas by Charles Strouse and Martin Charnin, so I'll save that one for opening night.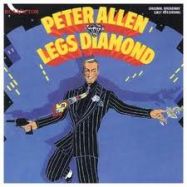 Looking for an Australian connection, perhaps Speakeasy Christmas from Peter Allen's notorious 1988 Broadway flop Leg Diamond.
For Sondheim, it's Christmas Carol (Passion).
I need no excuse to listen to one of my favourite Broadway scores,but Twelve Days to Christmas and the timeless flurry of Christmas shopping links lesser known 1963 Bock and Harnick (Fiddler on the Roof) Broadway musical delight to my theme.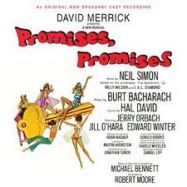 The only musical from top songwriting team Burt Bacharach and Hal David, the 1968 hit Promises, Promises, features two Christmas selections, Turkey Lurkey Time and Christmas Day.
Before Jason Robert Brown fans start questioning my playlist, of course The Schmuel Song from Last 5 Years and Christmas Lullaby/Surabaya Santa from Songs for a New World feature prominently.
For absolute purists the next two shows possibly don't count.
Have Yourself a Merry Little Christmaswas originally sung by Judy Garland in the 1944 MGM movie musical Meet Me in St. Louis, subsequently adapted for Broadway (1989). It's a nice chance to add Judy into the mix anyway. The stage version of Irving Berlin's White Christmas the Musical, based on the 1954 movie, featuring great Christmas standards Happy Holiday, Snow and White Christmas, has also had limited festive season runs on Broadway.
Harry Secombe and the ensemble introduced That's What I'd Like for Christmas by Cyril Ornadel and Leslie Bricusse in the 1963 West End musical Pickwick.
Single songs from several other musicals feature prominently on my Christmas playlist: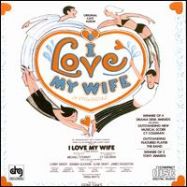 • Lovers on Christmas Eve by Cy Coleman and Michael Stewart from the 1977 Broadway musical I Love My Wife.
• Hard Candy Christmas by Carol Hall from the 1978 Broadway musical The Best Little Whorehousein Texas.
• Greenwillow Christmas from the shortlived 1960 musical Greenwillow by Frank Loesser (Guys and Dolls).
• I Don't Remember Christmas from Maltby and Shire revue Starting Here, Starting Now.
• Be A Santa from Subways Are For Sleeping (1961) by Jule Styne, and Comden and Green.
• Billy Elliot second-act opener Merry Christmas Maggie Thatcher.
• Our Finest Dreams from Little Women The Musical.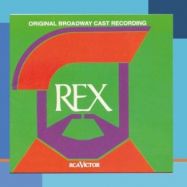 Broadway flops and obscurities have their share of Christmas songs. Christmas at Hampton Court from the late career Richard Rodgers score of Rex (1976), a Broadway musical flop about Henry VIII (lyrics Sheldon Harnick), is a little charmer. It's sung on the original cast recording by a young Glenn Close and Penny Fuller. Who Says There Ain't No Santa Claus?comes from Flahooley (1951), by E. Y (Yip) Harburg and Sammy Fain.
For Thank You For Your Love from The Mummers Play by Harvey Schmidt and Tom Jones (The Fantasticks), I'll be resorting to a favourite Broadway Christmas compilation, as I will for Christmas Gifts from It's a Wonderful Life the Musicalby Joe Raposo and Sheldon Harnick. That show has a history of regional US productions, but has only played a single concert performance on Broadway.
The Smell of Christmas by Larry Grossman and Hal Hackady, comes from the 1970 Broadway flop Minnie's Boys about the Marx Brothers.
While running my thoughts past an even greater music theatre tragic friend, I discovered a couple of songs even too obscure for my collection.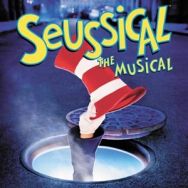 Christmas Makes Me Cry from the score by Mark Schoenfeld & Barri McPherson for 2004's Brooklyn the Musical, and A Year with Frog and Toad, which had a short Broadway life in 2004 after playing Off-Broadway, includes Merry Almost Christmas.
And so, moving on to some more Christmas themed shows.
Christmastown, A Christmas Song, There is a Santa, and Nobody Cares About Santa feature in Elf The Musical (Matthew Sklar and Chad Beguelin), which played a limited Broadway run during the 2010/11 festive season.
There are so many musical adaptations of Dickens' A Christmas Carol and Scrooge, of which I have a few cast recordings, that I'm not even going to touch on them.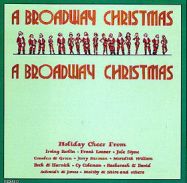 Dr. Seuss' How The Grinch Stole Christmas! The Musicalhas played regional productions since1994, reaching Broadway witha restricted festive season run in 2006 / 7. During a further limited run in 2007 / 8 the local Stagehands union played Scrooge when the season was halted by the general Broadway industrial action. While the whole show is Christmas themed, songs with specifically festive titles include Who Likes Christmas, I Hate Christmas Eve, Welcome Christmas and Santa For a Day.
Another Dr Seuss tuner, Seussical the Musical, features The Whos' Christmas Pageant.
And, so to the finale/s. Christmas Child closes the musical Irma La Douce, while At Christmastime comes near the end of the Wright and Forrest / Grieg operetta.
And as a coda, after Christmas, perhaps Irving Berlin's Happy New Year Blues - cut from the Music Box Revue of 1924 (obviously no cast recording here, so it's back to that favourite compilation, simply titled A Broadway Christmas).
I hope you too enjoy a festive showtune or two. Let me know if you have a favourite I've forgotten, or am yet to discover.
Neil Litchfield