In each edition of Stage Whispers magazine, Peter Pinne reviews the latest theatrical books. We've collated Peter's book reviews from 2016.
OLIVER! A Dickensian Musical by Marc Napolitano (Oxford University Press)
When Lionel Bart's Oliver! opened at the New Theatre, London, on June 30th 1960, the audience were cold and unresponsive until midway into the first act when the Artful Dodger sang "Consider Yourself" and they burst into spontaneous applause. From that show-stopping moment on there was no doubt the musical would be an unqualified success. And it was, receiving an unprecedented twenty-six curtain calls, which resulted in a six-year run and 2,618 performances.
Oliver! came along as the British theatre was in the throes of the 'angry young men' syndrome and 'kitchen sink' drama in late 1950's. John Osborne's Look Back in Anger had started the movement and Arnold Wesker continued it with The Kitchen and Chicken Soup with Barley. In terms of impact Cameron Mackintosh asserts that Oliver! was the musical equivalent of Look Back in Anger. All of these facts and much minutia, along with Bart's inspiration, the musical's history and its legacy have been well-documented by Marc Napolitano in his book which is a loving tribute to this English musical theatre classic.
Bart's original idea to turn Dickens' masterpiece into a musical sprang from a Terry's of York chocolate bar wrapper, which pictured the image of a boy thrusting forth his empty bowl.
The musical owes a lot to David Lean's 1948 film in terms of structure but then it also owes a lot to its original Dickens source, as Napolitano painstakingly documents. By keeping his through-line 'Oliver's search for love' Bart simplified the story and cleverly made it more acceptable to a general audience. The composer was a good fit for the material, having worked at the left-leaning Unity Theatreand having an East End Jewish background.
The Unity Theatre connections are important in the overall Oliver! story because the tunes to "Be Back Soon" and "Boy for Sale" were originally written by Jack Grossman for Unity Theatre shows. The former, which carried a Bart co-lyricist credit, was called "Be a Man, John Bull" and appeared in Unity's Cinderella, whilst the latter was a modified version of "Green Jungle" from Turn it Up. In later years Bart acknowledged he "pinched them". Although he took the sole writing libretto credit on Oliver! Bart was helped in this endeavour by his long-time secretary and Unity Theatre alumni Joan Maitland, who, after much haggling with Bart and the threat of a lawsuit, finally received a 1% (uncredited) royalty of the show. Director Peter Coe also reworked the script so the libretto writing credit is a grey area.
Sean Kenny's remarkable set of wooden beams and stairways that revolved to depict various Dickensian London locations was one of the highlights of the production which critic Kenneth Tynan claimed at the time was "by far the best in London", later acknowledging Kenny as "the hero of Oliver!". It wasn't the first time Bart and Kenny had worked together but it was the production that had the most impact on their lives.
Bart had a continuing feud with star Ron Moody and his portrayal of Fagin which kept changing night by night as the show got into its run, although he softened his anger towards Moody once the movie version premiered, calling his performance the 'highlight' of the film.
Fagin's Jewishness is also discussed in great detail, along with the anti-semitic sentiments associated with the character. Ideas and songs from early drafts of the musical are useful pieces of information in the show's evolution, as are the music-hall influences in the score.
Napolitano chronicles Bart's career from pop-song writer to musical theatre craftsman, Joan Littlewood's influence, his successes, Fings Ain't Wot They Used T'Be, Lock up Your Daughters, Blitz!, Maggie May, and his flops which ironically were at the beginning and end of his career, Wally Pone – King of the Underworld, a musical version of Ben Jonson's Volpone, which played to empty houses for ten weeks at the Unity Theatre in 1958, and the final debacle of Twang!! - his Robin Hood fiasco which ran for 43 performances in 1965. Despite his academic arguments and prose, which at times reads like a thesis, the book is an invaluable reference work on the importance of Oliver! in the history of the British musical theatre.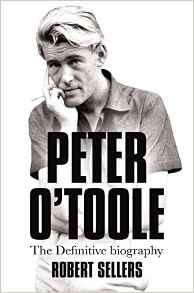 PETER O'TOOLE – The Definitive Biography by Robert Sellers (Pan 19.99)
Actor biographies are difficult beasts. The art of transferring the actor's craft to the written page is just as elusive as the indefinable quality of what makes a star a star. Two recent biographies show the public and private sides of their subjects, one better than the other. Robert Sellers' previous books have included Hellraisers – The Life and Inebriated Times of Burton, Harris, O'Toole and Reid, so he knows a lot about Britain's post-war pack of hard-drinking actors, and this biography, called the "definitive", really is that - a definitive appraisal of Peter O'Toole's career and life. Everything from his legendary drinking bouts (some lasting four days), to his love of cricket and raising ponies in his beloved Ireland are covered.
Since he first came to attention in David Lean's epic masterpiece of Lawrence of Arabia in 1962, O'Toole has been a star. In a career that spanned six decades, he appeared in 58 films, 22 mini-series or telemovies, and notched up innumerable stage credits in everything from Shakespeare and the classics to farce and musicals.
O'Toole was an enigma both onstage and off. Previous biographies list his birthplace as Connemara County Galway in the Republic of Ireland, which it turns out was not true. He was born in Leeds to a bookmaker father who was Irish and a mother who was a nurse. They lived alongside other Irish expatriates in working-class Hunslet, a poverty-pocket of Leeds, which he was determined to crawl out of.
After training at RADA, O'Toole joined the Bristol Old Vic company from 1955 until 1958 where he appeared in everything from The Matchmaker to Uncle Vanya. His first West End performance in 1957 was at the Garrick Theatre in the now forgotten English adaptation of the German musical Oh, My Papa. Two years later he stepped in at the last moment and replaced an appendicitis-stricken Albert Finney in the premiere of Willis Hall's experience of wartime in the jungles of Malaya, The Long and the Short and the Tall.
In 1960 he became the youngest leading man in Stratford-upon-Avon's history, appearing in The Merchant of Venice, The Taming of the Shrew and Troilus and Cressida, before the movie-role-of-a-lifetime Lawrence of Arabia came along. Although he was nominated for an Oscar eight times, he never won, but was awarded an honorary Oscar in 2003. His notable films include Beckett, My Favourite Year, The Lion in Winter, What's New Pussycat, How to Steal a Million, The Ruling Class, The Stunt Man and Venus.
O'Toole was married once to Welsh actress Sian Phillips who bore him two daughters, Kate and Patricia. He later sired a son, Lorcan, to ex-model girlfriend Karen Sommerville.
After making the movie Country Dance in Ireland in 1970, O'Toole brought a house, Clifden, in Connemara and in between work engagements retired to the peaceful village to recuperate.
By the late seventies, after a series of disappointing box-office movie duds, he decided to return to the stage. The venue was the Old Vic, the play was Macbeth, and the production, which also starred pop-singer Sting, was infamous. Although film director Bryan Forbes was billed as the director, O'Toole took control, dousing the stage in so much fake blood that the actors slipped and fell, causing the stagehands to rush out from the wings with mops and buckets to clean up the mess. The costume designer was so disgusted when he appeared onstage one night drunk and in jogging trousers and baseball boots that she was later seen scratching her name off the posters outside the Old Vic.
One of his greatest stage triumphs came late in his career in Keith Waterhouse's Jeffrey Bernard is Unwell (1989), which he played on or off for ten years. The play about the real-life Spectator columnist who achieved cult status writing about disasters caused by booze, women and horse-racing, was virtually O'Toole's theatrical swan-song. Told by doctors time and time again to cut down on his booze, O'Toole finished up outliving most of his hell-raiser buddies.
Sellers' book masterfully peels the fantasy from the fact and reveals an actor who was talented, charismatic, hard-working, and most of all, despite his over-indulgences, well-loved.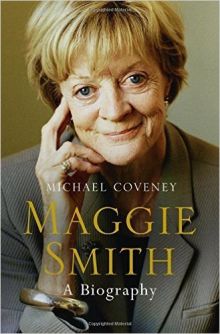 MAGGIE SMITH – A Biography by Michael Coveney (Wiedenfield & Nicholson $32.99)
Theatre critic Michael Coveney's biography of Maggie Smith is an update of his book, first published in 1992. It minutely dissects every performance detail, one of the book's strengths, but leaves the personal side of the reclusive star decidedly undernourished. Yes, we do find out she was married twice and was the mother of two sons, but little else of her private life is given away.
Smith was born into a working-class family in 1934, to a dour penny-pinching Scottish mother and a medical laboratory technician father. She was the last of their three children - the others were identical twins Alistair and Ian - who had been born six years earlier.
When the family moved to Oxford, Smith joined the Oxford Playhouse Drama School and appeared in University productions. She first came to notice in the revue Cakes and Ale (1953), which toured to the Edinburgh Festival. It secured for her, her first agent Peter Dunlop of Fraser and Dunlop. They hit it off and he remained her agent for the next thirty years. During this period she never signed a contract with the agency because "she couldn't be bothered."
Her first Broadway appearance was in Leonard Sillman's New Faces of 1956, where she appeared alongside Inga Swenson, John Reardon and drag-queen T.C. Jones. Her first West End appearance was in the revue Share my Lettuce which also starred Kenneth Williams, who became a lifelong friend, and her first West End dramatic appearance was as Daisy, opposite Laurence Olivier, as Berenger in Ionesco's Rhinoceros in 1960 when it transferred to the Strand, where she took over from Joan Plowright for six weeks.
Her most acclaimed stage work in the 60's was for the National Theatre, where she played Desdemona to Olivier's Othello, and again opposite him in The Master Builder, where one reviewer claimed she acted Olivier off the stage.
Early film work included Harold Pinter's The Pumpkin Eater (1964) and The Honey Pot (1967), before she hit paydirt and an Oscar with The Prime of Miss Jean Brodie (1969).
She married actor Robert Stephens in 1967 and they had two sons, Chris Larkin and Toby Stephens, who both became actors, but due to his infidelity the marriage broke down, ironically when they were both playing in Noel Coward's Private Lives, a play that mirrored their own real life marital situation. She later married playwright Beverly Cross, a friend and lover prior to her first marriage.
In the 70's, when she was accused of being an actress with too many "comic mannerisms", she decamped to Canada for four seasons at the Stratford, Ontario Shakespeare Festival.
Her screen work in the 80's included Alan Bennett's A Private Function (1984) and The Lonely Passion of Judith Hearne (1987), before she hit it big again in the commercial hits Sister Act (1992) and Sister Act 2 (1993). She followed with a clutch of movies playing aging eccentrics - Tea With Mussolini (1999), My House In Umbria (2003), Ladies in Lavender (2004), and The Best Exotic Marigold Hotel (2011). Later stage successes included Lettuce and lovage (1987), Three Tall Women (1994) and The Lady in the Van (1999).
Contemporary audiences know her as Professor Minerva McGonagall from the Harry Potter series of films and as the Dowager Countess of Grantham in TV's Downton Abbey.
Although this an authorised biography, Coveney spent little time actually interviewing Smith. Most of the quotes come from work colleagues, friends, her sons Christopher and Toby, and her father's well-documented scrapbook. No matter if her private life is given short-shrift, it's the performances that matter and in this regard Coveney cannot be faulted in his portrait of one of Britain's most distinguished actresses.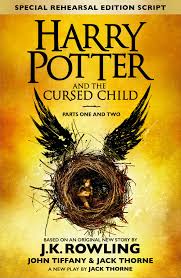 HARRY POTTER AND THE CURSED CHILD – Parts One and Two by J.K. Rowling, John Tiffany & Jack Thorne (Little Brown $39.95)
This book has already created publishing history by being the first ever "rehearsal script" to sell more than four million copies in its first week of release. It's the text of the show currently playing at the Palace Theatre, London and set nineteen years after Harry Potter and the Deathly Hallows, when Harry is in charge of the Department of Magical Law Enforcement, Ron runs Weasley's Wizard Wheezes joke shop, and Hermoine is the Minister for Magic.
The story takes off when Harry's son, Albus, and his mate, Draco Malfoy's son Scorpious, steal a banned time-turner to right a wrong in Harry's past, saving Cedric Diggory's life during the Triwizard Tournament during the Goblet of Fire. The conceit allows the authors to not only bring back all the series' familiar characters, but also those who have died including the evil dark lord Voldemort who (spoiler-alert) it is revealed has a daughter. The emotional thrust of the story is Harry bonding with his son: fractious at first, but respectful by the end.
Although Jack Thorne is credited with writing the script, Rowling's hand is all over it. It's a page-turner and a must-read for any Potter fan.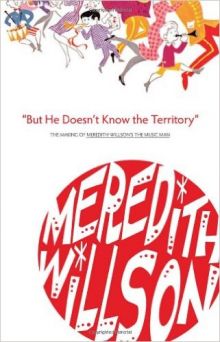 BUT HE DOESN'T KNOW THE TERRITORY The Making of Meredith Willson's The Music Man by Meredith Willson (University of Minnesota Press)
This slim paperback is a 2009 reprint of the original, which was first published in 1959. It's a first-hand account of how an Iowa brass-band piccolo-player became a Broadway songwriter and created one of Broadway's most loved musical comedies.
The story of The Music Man, about a travelling salesman who cons the inhabitants of small-town Mason City, Iowa, into buying band instruments for their kids and along the way falls in love with the town librarian, made stars of Robert Preston and Barbara Cook when it opened on Broadway in 1957.
Producers Ernest Martin and Cy Feuer, who had hits with Guys and Dolls, The Boy Friend and Silk Stockings, first suggested that Willson write a musical - so did Guys and Dolls composer Frank Loesser, and so did Willson's wife Rini. He wrote forty drafts of the script and took over six years to write the song "My White Knight" to his satisfaction. His opening song "Rock Island Line" was written as dialogue without rhymes. It was revolutionary at the time and is the first instance of rap music used in a Broadway show. The Music Man was also the first and only show to feature a barbershop quartet, and its final love duet "Till There Was You" has the distinction of being the only show-song The Beatles ever recorded.
"Seventy Six Trombones" and "Goodnight My Someone" share the same melody and are written to be sung in counterpoint, but what most people don't know is that "The Sadder But Wiser Girl For Me" and "My White Knight" were also written to be sung in counterpoint but never were.
Willson's whimsical prose and natural Iowa dialect lace the book. The innumerable backers' auditions, the out-of-town tryout, and the opening night on Broadway are all captured with the disarming guile of a first-timer. It's a delightful read.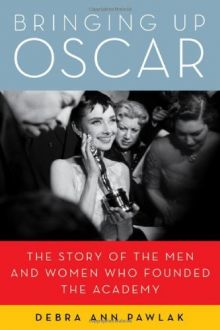 BRINGING UP OSCAR – The Story of the Men and Women who Founded the Academy by Debra Ann Pawlak (Pegasus).
Debra Ann Pawlak's story of how thirty-six members of Hollywood's elite came together on January 11th 1927 and created the Academy of Motion Pictures Arts and Sciences, which gave birth to the Oscars, is interesting mainly for its mini-biographies.
Early Hollywood in the silent era was filled with get-rich-quick hustlers, gold prospectors, vaudevillians, cowpokes and even junk dealers, who made up the rules as they went along. During prohibition the industry was plagued with murders, drug-scandals, illicit affairs and struggles with censorship.
The Academy was formed to help Hollywood clean up its act. Those in attendance that night included MGM's head honcho Louis B. Mayer, flamboyant director Cecil B. De Mille, "America's Sweetheart" Mary Pickford, her husband Douglas Fairbanks, funny-man Harold Lloyd, theatre-owner Sid Grauman, Studio head Jack L. Warner, and a heavyweight director at the time, Fred Niblo, whose career in movies started in Australia.
Niblo, an actor/comic, and his wife Josephine Cohan, sister of actor / composer / dramatist George M. Cohan, came to Australia under the banner of J.C. Williamson in 1913. They appeared in three successful George M. Cohan comedies - Get-Rich-Quick Wallingford, Officer 666 and Seven Keys to Baldpate. In 1915 Williamson bought a film studio and Niblo directed movie versions of all three plays. They were unsuccessful and primitive examples of the film medium, but it did give Niblo a taste for celluloid and when he returned to Hollywood he was responsible for the direction of three important Hollywood silent movies, The Mark of Zorro (1920) with Douglas Fairbanks, Blood and Sand (1922) with Rudolf Valentino, and Ben Hur: A Tale of Christ (1925). Niblo's career and history is similar to many of the thirty-seven who mostly had their start in Vaudeville.
Sometimes Pawlak's choice of content is bizarre reading, like a small-town society column that covers weddings and engagements. Her worst sin, however, is not welding the content into a cohesive whole. It's a very disjointed narrative. B&W photographs accompany the text but there's no index although there is a listing of websites, books and quote sources.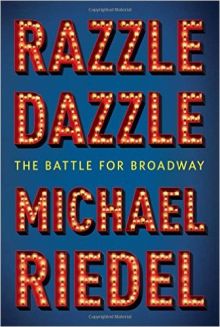 RAZZLE DAZZLE – The Battle For Broadway by Michael Riedel (Simon & Schuster $39.00)
Although people keep saying 'the theatre is dead' it's remarkable how it keeps surviving. Back in the early seventies the bottom fell out of Broadway and it looked like it would never recover, but thanks to two men, Shubert Organization lawyers Gerald Schoenfeld and Bernard (Bernie) B. Jacobs, it did. Razzle Dazzle is basically their story and Michael Riedel tells it with authority, first-hand account anecdotes, and a whole lot of glorious gossip.
In 1963 David Clurman, a special assistant to the New York State Attorney, began public hearings on Broadway's financial practices which blew the winds of horror through the theatre district. Clurman uncovered major investor rip-offs, bribes, kickbacks, diverted funds, and at least $10 million ($75 million today) in ice, basically the practice of ticket scalping, all of it in cash and tax free.
At the time Schoenfeld and Jacobs were lawyers for the Shubert Organization, which came under scrutiny. They helped Clurman and in the process helped Broadway clean up its act. Ticket scalping eventually disappeared with the introduction of phone orders and credit card sales.
By 1972 Broadway's 'Golden Age' was long over; audiences had dwindled, 'hits' were in short supply and the Shubert Organization was in a shambles. That was the year Schoenfeld and Jacobs staged a coup within the company which saw them take control. With no product to keep their theatres open they decided to become producers again, something the company had not done since their hey-day in the twenties when they produced Blossom Time and The Student Prince.
The first show to receive their imprimatur and investment was Pippin. It became a gigantic hit and turned the tide. A sell-out concert with Liza Minnelli at the Winter Garden followed. Then came Equus, which made a star of Anthony Hopkins, and A Chorus Line, which went on to run for fourteen years and play 6,137 performances.
But although they had hits in their theatres, Times Square and the surrounding district was still a dismal place. Theatregoers had to constantly battle street muggings, drug addicts and hookers. In 1975 the city nearly went bust until an innovative advertising campaign built around the 'I Love NY' slogan took off and saved the city.
The Shubert Organization was instrumental in spearheading the 'British Invasion' of the eighties, which saw Nicholas Nickleby, Cats, Les Misérables and The Phantom of the Opera cross the pond, and also the clean-up of 42nd Street which saw the Disney franchise become a force on Broadway with Beauty and the Beast and The Lion King.
In telling the Schoenfeld/ Jacobs story Riedel also profiles the other major Broadway players of the time; their rival James M. Netherlander, the producer David Merrick, and the director/choreographers Bob Fosse, Tommy Tune and Michael Bennett, who looked upon Jacobs as a surrogate father.
Back in 1972, when the Shubert Organization was on the verge of insolvency, Jacobs went to J.P. Morgan to secure a $1 million line of credit, putting down their seventeen theatres as collateral. Morgan turned him down. In 2015 those seventeen theatres posted gross receipts of more than $6 million every week. It was Schoenfeld and Jacobs who made that happen. They fought the battle for Broadway and won.
It's a riveting read and a must to sit on the bookshelf of every avid theatre lover. The book comes with B&W photos, notes and an extensive index.
I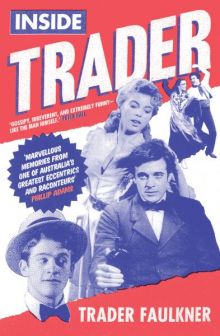 NSIDE TRADER by Trader Faulkner (Scribe $35.00)
If you've never heard of Australian actor Trader Faulkner, that's because he built his career in British theatre and radio during the fifties and sixties and stayed there. Born Ronald Faulkner in Sydney to a father who was a silent film actor, John Faulkner, and a mother, Sheila Whytock, a ballerina who danced with Diaghilev's Ballet Russes, he started acting at the Mercury Theatre School, Sydney, under Peter Finch.
Finch took him under his wing and encouraged him to try his luck in England. Arriving in the early 1950s, luck came his way when he was cast to replace Richard Burton in John Gielgud's production of Christopher Fry's The Lady's Not For Burning when it went to Broadway. It was Gielgud who suggested he change his real name Ronald to his nickname Trader, which he stuck with for the rest of his career.
When his Broadway performance did not open up doors in America, he returned to London where he played minor parts in movies and was offered a five-year contract with Associated British Picture Corporation, which he turned down. He later worked in repertory with Ronnie Barker and Maggie Smith, before being summoned by Laurence Olivier for a non-speaking part in his movie of Richard lll.
This resulted in a season at Stratford-on-Avon, where the company included Laurence Olivier, Vivien Leigh and Dorothy Tutin, who was Olivier's lover at the time. It was at Stratford that he ran foul of director Glen Byam Shaw for not taking direction and ended up being banned to purgatory in bit parts. He signed a run-of-the-play contract for a small role in the West End's The Waltz of the Toreadors and then complained about being stuck in a twenty-three month run.
Following the death of his father when he was a kid, his mother became over-possessive, which resulted in her following him to London where she lived on a houseboat with him until he married at 40. The marriage was short-lived (his wife Bobo ran off to be with Harry Miller whom she eventually married after divorcing Faulkner). The acting jobs became fewer, although he did eke out an existence by working in BBC radio plays. He learnt farruca, a Spanish dance, with the famous Antonio and became proficient enough at it to make a guest appearance with him and his company at the London Coliseum.
In recent years his biggest success has been as author of a biography about his mentor Peter Finch, and introducing Spanish playwright Federico Garcia Lorca to western audiences.
This book proves that even if the cards of success fall your way it doesn't always mean you'll end up with the winning hand. Faulker started out as a minor player and remained a minor player all his life. True success eluded him, but he kept at it. Inside Trader amusingly documents his brush with fame and the famous. The book comes with B&W photos, a comprehensive chronology of his theatre, film and TV roles, and an index.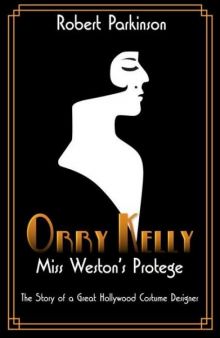 ORRY KELLY – MISS WESTON'S PROTÉGÉ The Story of a Great Hollywood Designer by Robert Parkinson (Impact Press $24.95)
At seventy-nine pages of actual text, this new biography of Australian designer Orry Kelly is slim indeed and feels more like a précis of his career. All the facts are here, there are just not a lot of them.
One important point that does emerge is that Kelly's excellent memoir, Women I've Undressed, published by Ebury Press last year, was ghost-written by Whitney Stine in 1961. Searching newspapers of the day, historian Robert Parkinson has unearthed that Kelly not only appeared in a Stiffy and Mo revue and Irene in Sydney but also The Bing Boys on Broadway. In 1958 following his designs for Rosalind Russell's film version of Auntie Mame he dressed her in the TV production of her Broadway hit Wonderful Town.
As for Kelly's private life, Parkinson also confirms Kelly and Cary Grant were lovers in the early days in New York, and that he most likely had an affair with singer and dancer Milton Owen, who he met when he was a chorus boy in Irene in Sydney. Owen later followed him to the U.S. where he appeared in three minor films.
Kelly frequently referred to himself as English – a colonial from Australia - and there was no obituary in the Australian press when he died.
The book's title Miss Weston's Protégé refers to Eleanor Weston, a Kiama florist who encouraged Kelly when he was young and coached him in acting. It's a scholarly account of Kelly's extraordinary colourful career and a valuable reference book, mainly because of the appendixes which include references to Orry Kelly's name in print, stage shows associated with him, a filmography, Academy Awards relating to his films, and persons named in the text.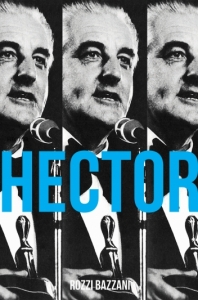 HECTOR - The Story of Hector Crawford and Crawford Productions by Rozzi Bazzani (Arcadia $39.95).
Hector Crawford and his sister Dorothy shaped the listening and viewing habits of Australians for over 40 years. Their names were synonymous with high quality popular radio and television drama and their end credit, "This has been a Hector Crawford Production", was as well-known as Heinz or Dulux.
Their series are legendary - radio produced Sincerely Rita Marsden, Inspector West, No Holiday for Halliday and D24, whilst their TV titles include the iconic Homicide, Division 4, Matlock Police, The Box, The Sullivans and The Flying Doctors.
This book covers the company from its beginnings in a former air-raid shelter in Little Collins Street, Melbourne, until a fire-sale of equipment out of its Box Hill studios after it was sold at the end of 1988. Familiar and famous names dot this 40-year landscape, which encompasses the hey-day of radio production and the momentous and historical development of early Australian television drama.
Dorothy was born in 1911 into a middle-class church-going family two years before her brother Hector came along in 1913. Their father was a leather goods salesman and their mother a choir-master and church organist. The early 1920's saw Hector become a choir-boy at St Paul's Cathedral, where on occasions Dame Nellie Melba sang with the choir.
In the 1940's free orchestral weekend concerts in the Botanical Gardens, conducted by Melbourne Conservatorium director and composer Fritz Hart, were the inspiration for Hector's outdoor music series Music for the People, a huge success which became a Melbourne institution, putting Hector and the Crawford name on the map. Later, managing Broadcast Exchange, a failing music recording business, Hector's acumen turned the fortunes of the company around.
During World War 2 imported radio programs were hard to come by, so radio stations turned to local programming to fill their schedules. Hector, through Broadcast Exchange, was there to help. His first productions were musical, Spotlight on Music and The Magic of Massed Voices.
In 1943 Dorothy left the ABC, where she had been producing radio versions of Australian plays, to join Hector, who had resigned from Broadcast Exchange to start his own company. They set up shop at the top of Little Collins Street and became the top radio production company in Melbourne, rivalling the success of Grace Gibson Productions in Sydney.
One of Crawford's most successful radio series was The Life of Melba, which starred soprano Glenda Raymond whom Hector later married after his first marriage failed.
Crawford's first foray into television was HSV 7's Wedding Day, a game show in which a wedding was filmed with the bride and groom later receiving white goods prizes in the studio.
In 1964, against impossible odds from cheap American imports, Crawfords sold Homicide, a police procedural series, to HSV 7, pioneering the integrated film and video production technique. It was not Australia's first local drama but it was the first successful local series in prime-time. To get Homicide on air Crawfords subsidised the making of it and didn't break-even until after 100 episodes had been made. Division 4, Matlock Police and its spin-off Solo One followed as well as the talent quest Showcase.
After the success of the all-videotape Sydney produced salacious Number 96, Crawfords came up with an equally raunchy nightly strip program, The Box. The Sullivans, Cop Shop and Carson's Law brought later success as did the Hallmark movie-of-the-week The Hands of Cormac Joyce, the sitcom The Last of the Australians, and mini-series All the Rivers Run andMy Brother Tom.
In ill-health for many years, Dorothy died in 1988, the year the company was sold, and Hector died three years later in 1991. Hector was passionate about Australian drama and throughout his career lobbied government and fought hard for a quota of local drama to be mandatory for all broadcasters. The fight was still being fought when he died and is still being fought today.
Despite some unfortunate errors (Homicide began on air on 20th October 1964 not the 24th) Bazzani's book is a good read and not only captures the eras and the turbulence, political or otherwise, but manages to put a human face on Hector and Dorothy's achievements. With little in print about Australia's early radio and television production, the book is a welcome addition and a worthy tribute to two of its most respected pioneers.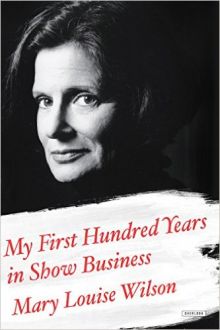 MY FIRST HUNDRED YEARS IN SHOW BUSINESS by Mary Louise Wilson (Overlook Press US$28.95).
At the end of this colourful, amusing and delightful book, Mary Louise Wilson calls herself a proud member of the "Character Actors' Club", a group of actors whose names may not be familiar to the general public. Their faces may be familiar from television appearances, but not their names. It took her until she was sixty to become a star in 1996 in her self-written one-woman play Full Gallop, based on the eccentric Vogue editor Diana Vreeland, and another eleven years before she finally won a Tony for her performance as Big Edie in Grey Gardens.
Her first appearance on stage was in Our Town at Circle in the Square in 1955. She followed Bea Arthur in the role of Lucy Brown in the smash-hit Off-Broadway production of Kurt Weill's The Threepenny Opera, and appeared in Julius Monk's Upstairs at the Downstairs revues in 1956.
Her first major musical on Broadway was the ill-fated Judy Holliday starrer Hot Spot. Holiday only said one word to her during the entire run, likewise Liza Minnelli, who said, "We must have coffee," but never did, when Wilson played the dour communist Ada in Flora, The Red Menace.
During the sixties she appeared in summer stock productions of Oklahoma! (Ado Annie) and The Boy Friend (Dulcie), and, like most actors at the time, eked out a living doing industrial shows. She played stripper Tessie Tura in Angela Lansbury's 1972 production of Gypsy and stayed with it for the entire Broadway run and regional tour. For a time she was a regular on television's One Day at a Time, and had bit parts in the movies Up the Sandbox, The Money Pit, Pet Sematary and Green Card.
Wilson cleverly seeds the writing of the Vreeland play, from acquiring the rights to her autobiography, to concept and production, with wry and funny theatrical anecdotes throughout the book.
In place of an index the book lists alphabetically all the names of actors, producers, writers and personalities referred to in the main text, giving them each a paragraph on who they were and what they did. It's a great finale and a great read!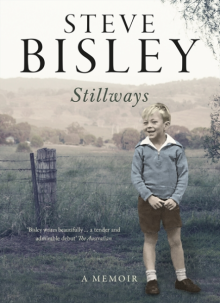 STILLWAYS by Steve Bisley (Fourth Estate $27.99)
In their publicity blurb, the publishers of this book claim it's destined to become an Australian classic and I agree. We all knew Steve Bisley could act, but who knew he could write, and write as well as this. Stillways is a coming-of-age tale and simply a beautiful piece of writing, which makes the everyday poetic.
The memoir follows Bisley growing up on a rural property with his parents and brothers and sisters, attending state and secondary schools, reaching puberty, sneaking in to see strippers at the Wyong show, his first date, first kiss, and his first job drawing advertisements for Woolworths. A simple tale, eloquently told, but also one that has dark passages where a father takes the frustrations of his life out on his kids by beating them.
Bisley's mother was a school teacher who loved and wrote poetry and it is this love that shines through in his prose. In fact Bisley honours his mother by publishing some of her poems for the first time at the back of the book. It's been shortlisted for the NSW Premier's Literary Awards, the Queensland Literary Awards, and the 2014 National Biography Awards, and it deserves it.
Set in the 1950's and 1960's, it's tender, joyful, evocative of a simpler time, and as Australian as the smell of eucalyptus.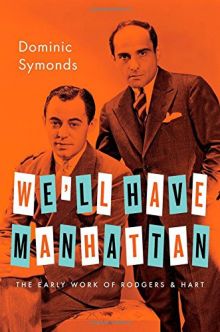 WE'LL HAVE MANHATTAN – The Early Work of Rodgers and Hart by Dominic Symonds (Oxford US$34.95).
Richard Rodgers and Lorenz Hart were two of the song-writing giants of the Broadway musical theatre in the early twentieth century, and this book looks at their beginnings in college and camp shows, their breakthrough on Broadway and London, to a stint in Hollywood when the depression hit.
Covering the period 1919 to 1931, it takes in The Garrick Gaieties, Dearest Enemy, The Girl Friend, and their biggest success of the period, A Connecticut Yankee. It's the first-half of their career, with a Volume Two planned for their second much more successful era, which saw them produce Jumbo, On Your Toes, Babes In Arms, The Boys From Syracuse and Pal Joey.
Without Rodgers and Hart, the Great American Songbook would be very thin indeed. The number of hits to spring from their shows in the period under discussion was almost a hit parade in itself; "Mountain Greenery", "Manhattan", "My Heart Stood Still", "With a Song in my Heart", "A Ship Without a Sail", "Ten Cents a Dance", "Dancing on the Ceiling", "Here in my Arms" and "He Was Too Good For Me".
Spearheading a renaissance in musical theatre, when it changed from European operetta to American musical comedy, Rodgers and Hart were frequently referred to as the Gilbert and Sullivan of America. We'll Have Manhattan is another in Oxford University Press's Broadway Legacies Series, which has previously devoted books to Irving Berlin, Show Boat, Leonard Bernstein and My Fair Lady.
It reads like a thesis, which it probably was, and although the research is scholarly, at times it's a little hard to digest. Symonds dissects many of their songs, studies form and similar note patterns in different tunes, and sometimes gives stave-by-stave notation to make his point. It's musically erudite but not necessary for the average reader.
He also liberally quotes from previous books on the composer and lyricist, Rodger's own autobiography Musical Stages, Frederick Nolan's authoritative Lorenz Hart biography and Gary Marmorstein's A Ship Without a Sail, so there's little information that's new.
The most interesting sections of the books are accounts of their late 20s sojourn in London, when they created Lido Lady for Jack Hulbert and Cecily Courtneidge, and One Dam Thing After Another and Evergreen for Jessie Mathews.
Symonds claims their best and most integrated score (though it yielded no hits) was the long-forgotten Chee-Chee (1928), which was based on Charles Pettit's salacious book about castration, The Son of the Grand Eunuch, set in China. He also believes Herbert Fields' books and direction of the early shows was just as important to their success as the work of Rodgers and Hart.
We'll Have Manhattancloses with the Broadway opening of America's Sweetheart, a satire on the film industry, which they wrote when they returned from Hollywood. B&W photos accompany the text and it also comes with an index. Only for the enthusiast.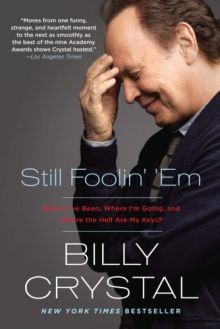 STILL FOOLIN' 'EM by Billy Crystal (Henry Hold & Co $28.00)
Billy Crystal's 700 Sundays is one of the longest running one-man shows in Broadway history. It began as a four-page blueprint for a play about Crystal, his family, and the relationship he had with his late father, a record store owner and jazz producer in Manhattan. It was called 700 Sundays for the number of Sundays (his only day off) he was able to share with his father, who died when he was fifteen. In 2005 it won the actor and comedian a Special Theatrical Event Tony Award, and capped off a career that started with Saturday Night Live and went on to include the hit moves When Harry Met Sally, City Slickers and Analyze This. Along the way he hosted the Oscars nine times, wrote two children's books, was awarded the Mark Twain Prize for American Humor, and won six Emmy Awards. In Still Foolin' 'Em, Crystal talks about his career, his enduring friendships, grandparenting, and the indignities of aging. Plenty of laughs dot the anecdotes, which are warm, funny and perceptive. It's a good read.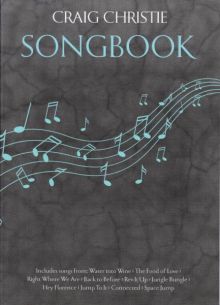 CRAG CHRISTIE SONGBOOK Volume One (Origin Theatrical).
Craig Christie is one of only two Australian composers to make his living currently writing for the musical theatre. The other is Tim Minchin. Christie, who's currently preparing Moldova (a sequel to his most successful work Eurobeat), for production in the West End in 2016, has previously written musicals that have covered a wide range of subjects including a children's crusade (Crusade 2008), the Nazi resistance movement (The White Rose 2003), the lives of nurses (Hey Florence 2009), and the struggles of rural communities (Water Into Wine 2000). Songs from the latter two are included in this volume along with those from Rev it Up, Space Jump, Back to Before, Right Where You Are, Jump To It, The Food of Love, Connected, and Jungle Bungle.
An authoritative foreword has been written by Peter Wyllie Johnston, who also did the same on the recently published Nick Enright Songbook. It's not as lavishly produced as the Enright book, but in an age when the publication of print music is diminishing, it's a welcome addition to the Australian musical theatre repertoire.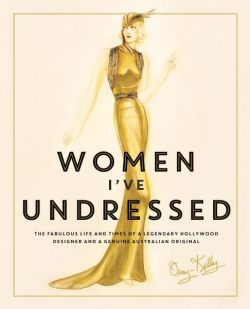 WOMEN I'VE UNDRESSED by Orry-Kelly – The Fabulous life and times of a Legendary Hollywood Designer and a genuine Australian original (Ebury Press $39.99)
Orry-Kelly was the most prominent costume designer in Hollywood in the thirties, forties and fifties, with an amazing 295 movie credits to his name. Some of those credits are legendary; Casablanca, Now Voyager, Kings Row, The Maltese Falcon, Jezebel, 42nd Street, and the Oscar winning An American In Paris, Les Girls and Some like It Hot. He dressed or undressed almost every leading-lady from Bette Davis, Katherine Hepburn, Barbara Stanwick, Rita Hayworth, Lauren Bacall and Ingrid Bergman, to Natalie Wood, Jane Fonda and Marilyn Monroe.
Born in Kiama, NSW, in 1897, the son of a tailor and horticulturist, his first experience of theatre was at seven when his mother took him to see the pantomime Dick Wittington and His Cat at Her Majesty's Theatre, Sydney.
At 17 he was sent to Sydney to live with an aunt at Parramatta to begin a career in banking, but the theatre beckoned and he soon had a job as a straight man in a Stiffy and Mo variety revue, and later was a chorus boy in Irene. It was during this time he became familiar with the seedier side of Sydney, frequenting Alice O'Grady's sly grog shop, knowing all of the "Gaiety Girls" (high-class prostitutes) on a first name basis, and "Terrible Tilly" (Tilly Devine), a 26-year-old cockney tart who ruled the streets with a razor.
Sailing to America in 1923, he arrived in New York at the height of prohibition, bootleggers and bathtub gin. He landed some minor chorus parts on Broadway, but mostly supported himself and his English roommate Archie Leach (who later changed his name to Cary Grant) by painting murals on speakeasy walls and hand-painting ties, with occasional injections of cash from his mother.
His first Broadway designer credit was for the revue Padlocks of 1927, which led to him being put on the Shubert payroll, designing sets for their revues and George White's Scandals and working with Fred and Adele Astaire, Mae West and Texas Guinan. During this period his neighbours were George Burns and Gracie Allen, who became lifelong friends, as did Ziegfeld comic Fanny Brice.
In 1932 Kelly arrived in Hollywood and became Warner Brothers' chief costume designer, a position he held until 1944, when Jane Wyman insisted on bringing in her own designer and he was out of a job. But not for long, the next day Daryl Zanuck hired him at 20th Century Fox, where he received twice the salary he was getting at Warners.
Drafted into the Special Services Unit during World War 2, he was bullied and spent most of his time on latrine duty until he was discharged for alcohol problems.
The fifties saw him designing Auntie Mame, Gypsy and Rodgers and Hammerstein's Oklahoma! On Billy Wilder's Some like It Hot he was hired to not only dress Marilyn Monroe but also Tony Curtis and Jack Lemmon in their cross-dressing roles. It was during this shoot he experienced one of Monroe's famous temper tantrums, when she blamed her lateness on getting to set on Kelly's remark the previous day that Curtis's arse looked better than hers.
A recovering alcoholic, Kelly died of liver cancer in Los Angeles on February 27th 1964 at the age of 64. The pall bearers at his funeral included Cary Grant, Tony Curtis, Billy Wilder and George Cukor, with his eulogy read by his friend, studio chief Jack L. Warner.
Kelly's prose is florid but highly readable. His description of places and cities in costume design terms is unique. Kelly obviously had a wicked sense of humour and found it easy to get along with most people.
There's little behind the scenes gossip, except as it related to him. He arrived to take a fitting at Tallulah Bankhead's house one day to find, when she opened the door, that except for her mules she was stark naked. According to legend Kelly and Cary Grant were lovers in their New York days, but there's nothing in the book to confirm this. Grant also threatened to sue if the book was ever published, but there is also nothing in it that shows him in a bad light except that he was a mean son-of-a-bitch.
Altogether it's a fascinating look at a monumental career in design. The book has a foreword by Catherine Martin, who, along with Kelly, is the only other Australian to have won three Oscars. Martin tells of his influence on her design, especially for Nicole Kidman in Australia. There is also an afterword by Gillian Armstrong, whose research for her documentary film on Kelly, Women He's Undressed, uncovered his memoir, kept by his niece in a pillowslip. The book has been lavishly produced with colour and black and white plates of his designs and sketches, posters of his movies, postcards, and personalities.