Barbara Cook- Then and Now, with Tom Santopietro (Harper Collins US$28.99)
According to the Oxford Companion to the Broadway Musical, Barbara Cook had "one of the finest voices to grace the Broadway stage". Although she only had one major success, The Music Man, for which she won a Tony, she added lustre to half a dozen other musicals of the "Golden Era" - Plain and Fancy, Candide, She Loves Me, The Gay Life, Flahooley and The Grass Harp. She stopped the show when she sang the definitive version of "Glitter and Be Gay" in Candide, and likewise with "Ice Cream" from She Loves Me, which became her signature song. She even has the infamous original London production of Carrie amongst her credits, plus two original TV musicals, Hansel and Gretel (1958) and O'Halloran's Luck (1961).
Concert performances in recent years have not only kept her name alive, but ensured her legendary status. But all was not rosy in her garden as this autobiography details. She is remarkably candid about her long stretch of alcoholism in the 70's and 80's and her path to sobriety, which almost made her unemployable.
Cook was born in Atlanta to poor parents who were both Georgian. She obviously got her musical genes from her father, who loved music, but he wasn't around long enough to see Cook's talent bear fruit, having left the family when she was six. Her childhood musical idols were Nelson Eddy and Jeanette MacDonald, whilst she listened with religious fervour to NBC's weekly Metropolitan Opera radio broadcasts.
Cook was 15 when she landed her first job, tapping and singing in a Tiller Girls line in 1943. She fell in love with Herb Shriner, a comic actor and raconteur in the vein of Will Rogers, and followed him to New York in 1948 where he had been cast in Inside USA. Her first New York credits were singing with the Rockefeller Choristers.
A series of musical composer catalogue shows followed at the Danbury Room, Boston, and she later performed at camp shows at the Tamiment summer resort in Pocono Mountains, Pennsylvania, alongside Jack Cassidy. It was there she was introduced to composer Jerry Bock, choreographer Herb Ross, and book writer Joe Stein, who would become important men in her career in the sixties. It was at Tamiment she met her husband David Le Grant. The marriage didn't last but it did produce one son, Adam.
During the sixties she appeared at City Center as Ado Annie in Oklahoma!, Carrie Pipperage in Carousel, Anna in The King and I, and Magnolia in Show Boat. She played summer stock in The Unsinkable Molly Brown, did Funny Girl in 1967, and made TV appearances in The Yeoman of the Guard, Babes in Toyland, The Bloomer Girl and the TV soap Golden Windows.
Cook is probably the only artist who got Leonard Bernstein to change a note he had written when she suggested she should sing a portamento from a high "C" down to a lower note in "Glitter and Be Gay."
In the 70s Cook met her long-time accompanist Wally Harper, a musician with a classical background and also a man with an alcohol problem, and it was he who was instrumental in bringing her career back from the brink with a series of high-profile concerts, in particular a star-studded version of Follies with Mandy Patinkin, Carol Burnett, George Hearn, Liliane Montevecchi and Elaine Stritch. It was one of several times she worked with Stritch, who she called "a major, major piece of work" due to Stritch's penchant for wanting to take-over and hog the limelight.
Cook also stretched her acting muscles when she was cast as replacement for Sandy Dennis in Any Wednesday, and two Off-Broadway entries, Little Murders and Enemies. Although she only married once, she did have a major relationship with actor Arthur Hill, who co-starred with her in the musical Something More! Her most recent Broadway outing was in 2010's Sondheim on Sondheim, alongside Vanessa Williams and Tom Wopat.
Cook spent a lifetime in therapy, had a fractured relationship with her mother, suffered weight issues throughout her life, and although sobriety was welcome, it came with debilitating panic attacks.
Barbara Cook- Then and Now is a revelatory look inside the life of a Broadway legend and comes with glossy B&W photos but frustratingly no index.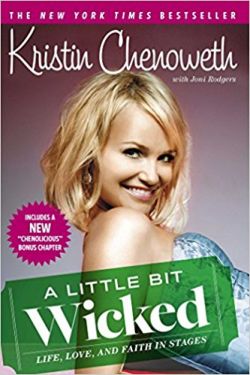 Kristin Chenoweth – A Little Bit of Wicked(Simon & Schuster US$15.99)
Although it was first published in 2009, this reprint of Kristin Chenoweth's A Little Bit of Wicked comes with a new bonus chapter. One of Broadway's current reigning divas, the memoir is sub-titled Life, Love and Faith in Stages, and is a preppy and poppy account of her career.
Chenoweth was adopted and grew up with a loving church-going family in Broken Arrow, a suburb of Tulsa, Oklahoma. She attended Oklahoma City University, where she earned a Batchelor's degree in musical theatre and a master's degree in opera performance, studying under voice instructor and mentor Florence Gillan Birdwell. Beauty Pageants featured in her extra curricular activities, where she won the title of "Miss OCU" and was runner-up in the Miss Oklahoma pageant of 1991.
During university she appeared in summer stock as Tuptim in The King and I, a Kit Kat girl in Cabaret, and in a high-kicking review-type show at Opryland, which she loved.
Chenoweth's first Broadway role was in 1997, as Precious McGuire in Kander and Ebb's musical Steel Pier. In 1999 she won a Tony for her performance of Sally in the Broadway revival of You're a Good Man, Charlie Brown, and in 2003 scored the role of a lifetime when she played Glinda in Wicked, which kick-started her career as a star. She later headlined on Broadway in revival productions of The Apple Tree, Promises Promises, On the Twentieth Century, and the New York Philharmonic revival of Candide. She has also appeared in On a Clear Day You Can See Forever, Strike Up the Band, andMusic In the Air for "Encores!"
Chenoweth's prolific television career includes The West Wing, Pushing Daisies, The Good Wife, Glee, and the very short-lived ratings disaster, Kristin, which she uses as a running gag throughout the book.She won Emmy awards for both Pushing Daisies and Glee. She also appeared as Marian in the TV movie of The Music Man with Matthew Broderick, and as Velma Von Tussle in the recent Hairspray – Live!
Chenoweth has never married, but she was engaged to actor Marc Kudisch from 1998-2001, and had a serious on-again off-again relationship with TV writer and producer Aaron Sorkin (The West Wing). She is one-quarter Cherokee, and suffers from Menier's Disease, an inner ear disturbance that causes vertigo, which at times has forced her to cancel appearances.
A Little Bit of Wicked isan easy read, and although sounding like a fanzine at times, her bubbly personality delightfully infuses the text. It comes with B&W photos and a performing credit timeline.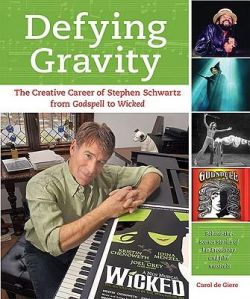 Defying Gravity – The Creative Career of Stephen Schwartz from Godspell to Wicked by Carol de Guere (Applause US$27.99)
Stephen Schwartz is the most successful Broadway composer/lyricist of his generation. With Godspell, Pippin and The Magic Show all running over 1,900 performances and Wicked taking over 1 Million at the box office every week since it opened in 2003 he has created a record that is unlikely to be surpassed in the near future. But few books have been written about his achievements; early success in his twenties, a fallow period which followed a series of high-profile failures, then regeneration as an animated movie musical lyricist, to the mega-blockbuster hit of all-time, his story could be a Broadway musical in itself.
Carol de Guere's authorised biography minutely dissects his oeuvre and what emerges is a highly-readable account of the working life of a Broadway composer. Schwartz is remarkably candid and open in his discussion of his work, with examples of where his ideas for certain songs came from and his musical influences, giving the book a genuine authenticity.
Stephen Schwartz was born 6 March 1948 in New York City to Stanley, a disabled World War 2 veteran, and Sheila, a pre-school teacher. After spending eighteen months in Paris, the family moved to Roslyn Heights, New York, where their neighbour was George Kleinsinger, a composer whose Broadway credits included Shinbone Alley starring Eartha Kitt. It was Kleinsinger who first sowed the seed of Schwartz wanting to become a composer.
During high school Schwartz attended weekend classes at Julliard. He learnt classical piano and became very proficient at it. His favourite composers included Handel, Bach, Mussorgsky, Rachmaninoff and Puccini. He liked the dissonance of Leonard Bernstein and the work of Aaron Copeland, especially his Appalachian Spring. Kleinsinger, along with his show buff parents, broadened his musical horizon to include songs of musical theatre greats Richard Rodgers, Jerome Kern, Irving Berlin, Jule Styne and Jerry Bock.
He enrolled at Carnegie (later Carnegie Mellon) University, Pittsburgh, where, because they did not have a musical theatre course, he studied acting, later switching to directing. Still smitten with the musical theatre bug, Schwartz became heavily involved with the University's Scotch 'n' Soda Club and wrote several musicals - Whatserface, Nouveau and Pippin, Pippin. Nouveau's score included "A New Society", a four-part fugue which he later revised as "The Goldfarb Revelations" for The Magic Show. During this period, Schwartz formed a 6-piece rock 'n' roll group called The Pipe Dream, became caught up in the social idealism of the 60s, joined peace marches and fell in love with the music of The Supremes, James Taylor, Joni Mitchell, Jefferson Airplane, and Laura Nyro, who he particularly admired for her use of polytonality (combining a chord with a different bass note).
Upon graduation in 1968, Schwartz joined the New London Barn Playhouse in New Hampshire where he musically directed, staged and choreographed shows and met his future wife Carol Paisecki. This led to him being discovered by agent Shirley Bernstein, sister of Leonard, who took him under her wing and steered him toward Broadway where his first credit was writing the title song for the 1969 play Butterflies are Free.
A stint as A&R manager at RCA saw him finding his way around a recording studio where he produced the Off-Broadway cast recording of The Last Sweet Days of Isaac.
Godspell,based on parables from The Gospel According to St. Matthew, was, according to Schwartz, "Woodstock made biblical" and a perfect fit for the peace-love spirit of the 60s. Conceived by former Carnegie Mellon alumni John-Michael Tebelak, Schwartz came on board to write a new score following an Off-Off-Broadway run as The Godspell. The free-wheeling improvisation tone of the piece enabled him to come up with songs in a variety of styles that paid homage to his favourite pop composers of the period. It's what set the show apart and brought in a youth audience. When The Fifth Dimension didn't record "Day by Day", Schwartz released the show version which went Gold and stayed on top of the Top 40 for 9 weeks, unheard of for a show song at that time. The musical ultimately played 2,124 performances.
He quickly followed with a lyric only assignment on Bernstein's Mass before Pippin, his second Broadway venture, got up in 1972. Totally different to the college version, although basically using the same story source of the son of Charlemagne searching for self-fulfilment, the musical was directed and choreographed by Bob Fosse. When the book writer Roger O. Hirson heard Fosse had signed on he told Schwartz, "This is our last happy day on this show,' and he was right. Although the musical was a hit, running five years and 1,944 performances, helped by the first-ever TV commercial for a Broadway show, Fosse's autocratic attitude soured Schwartz on working on Broadway.
The Magic Show in 1974 was built around the talents of Doug Henning, a Canadian magician, and set in the Passaic Top Hat, a floundering nightclub in New Jersey which tries to avoid bankruptcy by hiring a magic act. Henning couldn't sing, so illusions became his songs. The critics were under-whelmed with the score, even though it does contain Schwartz's tour-de-force "West End Avenue", but they loved the tricks and so did the public, who kept it running for 1,920 performances.
It was not until Wicked opened in 2003 that Schwartz had another hit on Broadway. The Baker's Wife, a musical version of the French movie La Femme de Boulanger, closed out-of-town, Working lasted 24 performances, whilst Rags only managed four. Schwartz tried opening his next show Children of Eden in London. It did better with 103 performances but it was no long-runner.
Then came the call from Alan Menken to collaborate and write lyrics for Disney's animated version of Pocohontas, which turned the composer's fortunes around. Suddenly he was wanted in Hollywood. The Hunchback of Notre Dame followed and then he got the chance to do both music and lyrics for Prince of Egypt and a new TV version of Pinocchio called Geppetto. All of them produced some remarkable songs including the Oscar-winning "Colors of the Wind", whose lyric idea was inspired by the work of Oscar Hammerstein 2nd, "Just Around the Riverbend" which according to Schwartz was a Native-American version of "Something's Coming" from West Side Story, and Esmeralda's prayer for justice and fairness "God Help the Outcasts" from The Hunchback of Notre Dame.
The bulk of de Giere's book reserves 16 chapters to the development, readings, workshops, out-of-town tryout, and eventual Broadway premiere of Wicked. From acquiring the rights to Gregory Maguire's novel, Schwartz's original 1998 story outline, his collaboration with book writer Winnie Holzman, director Joe Mantello, through to the endless rewrites and song replacements, it's one of the most comprehensive overviews of the development of a hit Broadway musical.
Schwartz and Holzman always envisioned Wicked to be a prequel to The Wizard of Oz and in their adaptation wrote small signposts along the way that referenced the iconic MGM movie. Just prior to tech-rehearsal the lawyers from Universal, who owned the rights, stepped in and made the authors remove them for fear of copyright infringement. But one signpost still remains to this day and that's Schwartz's homage to Harold Arlen's original score. Elphaba's "Unlimited Theme" is the first 8 notes of "Over the Rainbow" (Un-li-mi-ted, my fu-ture… corresponds with Some-where o-ver the rain-bow). It's different rhythmically and harmonised over a different chord, but it's still the same 8 notes.
Like Cole Porter, Noel Coward and Jerry Herman, Schwartz writes both music and lyrics. He has won Oscars and Grammys but the Tony has eluded him. His theatre peers might have under-appreciated his work but the general public love it. In March 2016 Wicked became one of only three musicals in American history to reach over 1 billion in box-office sales, joining The Lion King and The Phantom of the Opera, and what's more it did it in record time over a thirteen year period. Its global take of 4 billion is even more staggering. That's success on an unprecedented scale.
The book comes with B&W photos, lyrics, illustrations of original hand-written manuscripts, plus an index.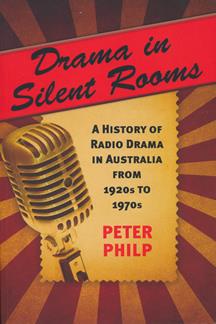 Drama In Silent Rooms – A History of Radio Drama in Australia from 1920s to 1970s by Peter Philp (Eureka Media $39.95).
Little has been written about radio drama in Australia, which at one time, especially during the forties and the fifties, was the main source of income for actors and writers. Focusing as it does on drama production, with some side excursions into variety and music, this is the most comprehensive book on the genre since the publication of Richard Lane's authoritative The Golden Age of Australian Radio Drama (Melbourne University Press) in 1994.
From the first primitive stab at the form in 1925 with The Barbarous Barber, through the golden age in the forties with Dad and Dave, Martin's Corner and Courtship and Marriage, to the marathon runners Blue Hills (5,795 episodes) and When a Girl Marries (3,290 episodes), Peter Philp encapsulates the eras with minute attention to detail. A former radio journalist who began his career at 3KZ, Melbourne, he writes from an insider's perspective which helps give the text authority.
Radio drama was the acting school for many of Australia's top actors; Peter Finch, Rod Taylor, Ray Barrett, Guy Doleman and Bud Tingwell all went onto international careers after honing their craft in long sixteen hour days running from studio to studio. It was a brutal industry, rife with alcohol and tobacco addition, but it produced artists who were recognised as being the best in the world at their craft. Many including Thelma Scott and Gwen Plumb had stints in England and had no trouble picking up work at the BBC. Australian radio actors were in high demand.
Lux Radio Theatre and General Motors Hour were the weekly showcases which produced everything from Shakespeare (Merchant of Venice) and the classics (Camille with Lyndall Barbour/Jane Eyre with Patricia Kennedy) to adaptations of books (Dymphna Cusack'sCome in Spinner/White Coolies with Ruth Cracknell), and Douglas Stewart's verse plays - Ned Kelly with Lloyd Berrell and Fire on the Snow with Peter Finch.
George Edwards, former J.C. Williamson's song and dance man, was the pioneer of radio serial production. He established a production company in the mid-thirties at Columbia Records (EMI) which became one of the most successful in radio history. Their flagship serial was the popular Dad and Dave, based on the On Our Selection stories of Steele Rudd, which ran for sixteen years. Throughout the serial Edwards, who was known as 'The Man with a Thousand Voices', would frequently play several roles in each episode, sometimes carrying on conversations with himself. He was also responsible for the children's serial The Search for the Golden Boomerang (scripted by Lorna Bingham), another long-runner, on-air for eleven years, which was one of the first radio serials to explore Aboriginal folklore.
But Edwards was not alone in the production stakes. The girl from Texas, Grace Gibson, had come to Australia during the late thirties to sell American radio serials and was so successful that after she returned to the U.S. she came back and set-up her own local production company which is still in existence today. Gibson was not only responsible for Australianised versions of U.S. formats Dr. Paul, Portia Faces Life and Nightbeat, she can also lay claim to producing three of writer Lindsay Hardy's most successful serials, Dossier on Dumetrious, and its sequels Deadly Nightshade and 26 Hours.
Hardy had emerged from Melbourne where he had previously scripted A Mask for Alexis, Two Roads to Samarra, Office Wife and later Walk a Crooked Mile for Donovan Joyce's production house. He had success in London where he adapted A Mask for Alexis (1959) and Walk a Crooked Mile (1961) as six-part television series for the BBC.
Other prolific writers in the medium at the time were Morris West, who established his own production company in Melbourne and later became a best-selling novelist, Sumner Locke Eliott, who went on to write the controversial play Rusty Bugles and later TV drama in the U.S., and Coral Lansbury, distant cousin of Angela, and Malcolm Turnbull's mother, who became the last of George Edwards' four wives and a prolific scripter for the Edwards' serials.
Melbourne was home to Crawford Productions, who began their radio operation with musical series (Melba with Glenda Raymond was an early success), and then later drama with D24, a police series, andConsider Your Verdict, set in a courtroom, which used a real barrister to play the judge and had actors who ad-libbed their dialogue, having been briefed about their cases before the show was taped.
One of the most colourful Sydney directors was E. Mason Wood or "Woody" as he was affectionately known. English by birth he had originally come to Australia as a baritone with Oscar Asche's Theatrical Company, but remained and became one of the industry's most beloved producers. It was his phraseology by which he is most remembered. When a break was called during rehearsals it was usually the cue for the male actors to rush to the nearest pub. The women would stay behind as it wasn't the practice to take ladies into a public bar at the time. A new actress from England was in the cast of one of Woody's plays and she was very disappointed to hear of the local custom as it was not a problem for her to visit a pub back in England. Woody, aware of this, said to her: "Never mind. We will get you in for a drink. We'll poke you up the back passage."
Radio drama died overnight in 1956 with the introduction of TV. Sponsors cut back on their radio advertising and with the loss of revenue came layoffs and reduction in production. Several companies continued to produce into the sixties but the "Golden Era" was over.
Some actors made a successful transition to TV; Leonard Teale in Homicide, Gwen Plumb in The Young Doctors, but mostly the big names were forgotten. Sheila Sewell, a star and popular favourite in radio, tragically committed suicide.
At 600 pages the book does not stint on information, and of particular value is the fact that Philp frequently gives a one line plot synopsis and lists what actors played which character in the productions mentioned, making it invaluable as a research document.
Almost 300 pages are devoted to the "Golden Era", and although the book cuts off with a final chapter on Gwen Meredith's Blue Hills, which concluded its run on the ABC in 1976, it continues with an epilogue and a brief overview of what happened year by year until 2016.
In 1982 Ross Napier created The Castlereagh Line, one of Grace Gibson Productions' most successful serialswhich ran to 910 episodes. That was the same year How Green Was My Cactus was created and it was still being produced in 2016, thirty-four years later.
Drama in Silent Roomsis a nostalgic memory-lane-walk for anyone who remembers the period and an enlightening one for those who don't. The book comes with B&W photos and an index, and can be purchased from Grace Gibson Productions (02) 9906 2244 radio@gracegibson.com.au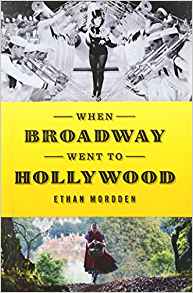 When Broadway Went To Hollywoodby Ethan Mordden (Oxford US$29.95)
Ethan Mordden has written extensively about Broadway and the Broadway musical. His opinionated style, laced with bitchy and gossipy anecdotes, is popular with theatre buffs and historians. He knows his stuff.
This latest book finds him documenting the careers of major Broadway songwriters in Hollywood; Berlin, Porter, Kern, Rodgers and the Gershwins. He asks the question, did their original movie work ever surpass what they did on Broadway, and in Mordden's opinion they almost invariably did not. Yes, he does find some of their celluloid efforts to praise (Lerner and Loewe's Gigi gets his top accolade) but by and large he finds their work "second division", as he described Cole Porter's High Society.
But he pushes the concept beyond original movie musicals and also includes film versions of their stage shows and films that used a jukebox collection of their hits. He claims Top Hat was Irving Berlin's Hollywood pinnacle, Kern's was Swing Time and theGershwins' was Shall We Dance, all movies from the thirties and all movies starring Fred Astaire and Gingers Rogers. He calls the Gershwin title "one of the glories of thirties cinema."
Rodgers and Hart's 1932 Jeanette McDonald and Maurice Chevalier starrer Love Me Tonight gets high marks because of its innovative use of rhymed dialogue, but Rodgers and Hammerstein's State Fair is dismissed for its lack of situation character songs.
One chapter cobbles together the work of Frank Loesser, Harold Arlen and Johnny Mercer because he obviously thought they didn't rate solo chapters on their own. He admires several Loesser songs, notably 'Baby It's Cold Outside' (Neptune's Daughter) and the score to Hans Christian Anderson, Arlen's work on The Wizard of Oz and A Star Is Born, and gushes about Mercer's (with Gene DePaul) Seven Brides For Seven Brothers.
There's a chapter on Operetta which discusses the Jeanette McDonald and Nelson Eddy titles and later The Great Waltz and The Song of Norway.
Of the movies that were almost direct stage to film transfers, he likes Gypsy and Funny Girl, most of the Rodgers and Hammerstein oeuvre - Oklahoma!, The King and I, Carousel, and The Sound of Music, and Lerner and Loewe's My Fair Lady. They get special points if the film includes any of the original stage cast. There's criticism of set and costume designer John Truscott's excesses on Camelot and Paint Your Wagon, while Oliver! is given two lines (because its composer Lionel Bart was English), yet bewilderingly he devotes two pages to another West End show Half a Sixpence, which starred Tommy Steele. Recent stage to film transfers include Evita, The Phantom of the Opera, Les Misérables, Dreamgirls and Chicago, which ends the book and is the movie he considers the best stage transfer of all.
His choice of titles is very selective, with several anecdotes repeated from other books, but it is musically erudite, perhaps too much so. In discussing the song 'Over the Rainbow' he claims "it has an unusual release, with seesawing eighth notes in the tonic and then the supertonic seventh over a tonic pedal, then in the tonic and submediant minor diminished with an added fourth," a sentence that means nothing to those who aren't musically literate. Examples like this are studded throughout the narrative, which definitely narrows its reader base.
It's a slim volume (235 pages), with a good selection of B&W stills, an index and a three page bibliography of books he suggests for further reading.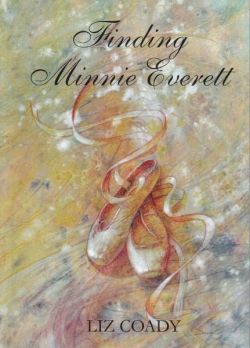 Finding Minnie Everett by Liz Coady (BookPod)
Little has been written about early Australian musical theatre and even less about its practitioners. Minnie Everett was one of them but you will find few references to her in any book (Currency's definitive Companion to Theatre in Australia only mentions her once), but her achievements were many, including the first woman in the world to direct all of the Gilbert and Sullivan operas and the first woman to direct a musical in London's West End. The Mikado in 1917 was her first G&S and over time she became so adept at their canon that she could direct them without a script.
She spent considerable years working for the J.C. Williamson management, which saw her as ballet mistress, choreographing and producing pantomime and musical comedy in Australia, New Zealand and South Africa. Future star Florence Young made her first appearance for JCW in the Everett directed Aladdin. A feature of these elaborate pantomimes at that time were the transformation scenes, Harlequinades, and specially devised ballets; ballet of the seasons, produce of the farm, and the popular flower ballets at which Everett became a master.
She also choreographed the lauded Poi dance in Alfred Hill's comic opera Tapu (a hit in New Zealand but a flop in Australia), was a part of the 1902 production of Ben Hur at Her Majesty's Theatre, Sydney, whose horse and chariot company numbered 100, and was in South Africa touring Puss In Boots when the First World War broke out.
Important musicals she choreographed were Josie Melville in Jerome Kern's Sally (1923), Carrie Moore in Leslie Stuart's Floradora (1901), Florence Young inLionel Monckton's A Country Girl (1903), and the London and Australian production of Rudolf Friml's High Jinks (1916), although she never saw the London first night, being recalled to Australia at the last minute.
With no personal papers to draw upon, author Liz Coady (a grand niece of Everett) was forced to research most of the book's material online, where she came upon a series of articles written by Everett in 1932 about her career for the magazine Table Talk. These make up the bulk of this slim volume and are by far the most interesting for being a first-person account of life and times in the theatre in the early part of the twentieth century in Australia, New Zealand and South Africa.
The book would have benefited from the inclusion of some review quotes and a listing of known Minnie Everett productions. Still, the occasional photograph and sketch, along with newspaper theatre ads, help illustrate the period nicely. The book is available for $30.00 (including postage) at coalizzie@iprimus.com.au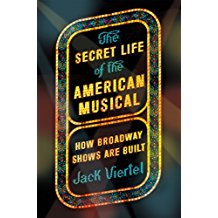 The Secret Life Of The American Musical – How Broadway Shows are Built by Jack Viertel (Sarah Crichton Books/Farra, Straus & Giroux US$16.00) (294p)
This book is based on a musical theatre course given at New York University's Tisch School by Encores! Artistic Director Jack Viertel, in which he dissects the texts of four classic Broadway musicals from the "Golden Age", Gypsy, Guys and Dolls, My Fair Lady and South Pacific, to discover the formula of what made them successful. But these shows are merely a jumping off point for what is basically a discussion of Broadway hits and flops and why they worked or why they didn't.
Viertel moved from the non-profit sector to the commercial arena in 1987 when he became senior vice president of Jujamcyn Theatres, where he steered City of Angels and Angels in America to Pulitzer Prize and Tony wins, and was creative consultant on Hairspray, A Christmas Story, and this year's Tony winner Dear Evan Hanson, amongst others, so he certainly knows his milieu.
By giving examples of opening numbers, "I want" songs, conditional love songs, act-one and two endings and eleven o'clock numbers, the book covers a lot of territory with just as much about recent entries -Wicked, The Book of Mormon and Hamilton - as there is about older shows.
In talking about show openings, he cites "Comedy Tonight" from A Funny Thing Happened on the Way to the Forum as the perfect example of how a show was salvaged by its opening number. Out of town the show was dying until Jerome Robbins came in, took a look at it and said "Love is in the Air", which opened the show, whilst pretty, doesn't tell the audience what the show is all about, so Sondheim sat down and wrote "Comedy Tonight". From the moment it was inserted, it turned the show around and made it into a hit. His other good examples of openings are The Music Man's travelling salesmens' "Rock Island" rap, Fiddler on the Roof's "Tradition", Cabaret's "Wilkomen", and the ballets that begin Carousel and Guys and Dolls (Runyonland), all of which set up the place, plot and style.
His list of hero 'I Want' songs are Tony's "Something's Coming" (West Side Story), Eliza's "Wouldn't it be Loverly" (My Fair Lady) and Hamilton's "(I'm not Throwing Away) My Shot",whilst his 'Unconditional Love Songs' include Carousel's "If I Loved You" bench scene, Sarah's "I'll Know" from Guys and Dolls, and the underrated "Come Out of the Dumpster" from The Wedding Singer.
The chapter on'Bushwhacking 1' features the importance of second couples like Fraulein Schneider and Herr Schultz in Cabaret and Penny and Seaweed in Hairspray, with 'Bushwhacking 2' devoted to villains; Jud Fry (Oklahoma!), Jigger (Carousel), Judge Turpin (Sweeney Todd), and, although he's comic, the dentist in Little Shop of Horrors.
Perfect act-one closings are Gypsy's "Everything's Coming Up Roses", Rent's "La Vie Boheme" and the almost-end-of-the-act "Soliloquy" in Carousel.
Writing for stars is covered in Annie, Gypsy and Guys and Dolls ("Adelaide's Lament"), whilst his gold standard eleven-o'clock numbers are the strippers routine, "You Gotta Get a Gimmick" (Gypsy), the "Tonight Quintet" from West Side Story which he calls the finest finaletto in musical theatre history,and the lump-in-the-throat moment when Anna and the King touch for the first time and dance in "Shall We Dance" in The King and I.
He also finds room to discuss the Sondheim concept musicals, Lloyd-Webber's oeuvre, and how producer-director Harold Prince turned down the opportunity to direct Hello Dolly! in part because he couldn't figure out what the number was doing in the show. Prince thought Dolly Levi was not someone who was likely to be celebrated by the entire staff of the Harmonia Gardens restaurant. But Prince was thinking of the character. Jerry Herman (composer), Gower Champion (the eventual director and choreographer) and David Merrick (producer) were thinking about the star (Carol Channing) and they gave the audience the thrill of a lifetime in one of the greatest numbers ever wrapped around a title song.
The book has an addendum called 'Listening to Broadway', which lists cast recordings of the shows mentioned in the book, and a chapter called 'The Missing Links' which talks about shows he missed in the main text. They include Bye, Bye Birdie, Annie Get Your Gun, Chicago and Follies.
It's an easy read, authoritative, and an engrossing discourse on the nuts and bolts of putting together a Broadway musical.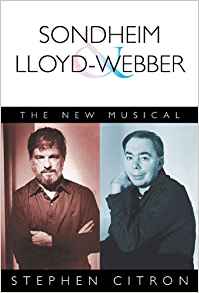 Sondheim & Lloyd-Webber – The New Musical by Stephen Citron (Applause US$24.99) (403p)
This recent Applause Theatre & Cinema Books release is a reprint of the hardcover version first published in 2001 as one of the Great Songwriters series, which includes NoëlCoward, Cole Porter, Alan Jay Lerner and Oscar Hammerstein II. Nothing has been added to the original text but it does come as far forward as Sondheim's Road Show and Lloyd Webber's Whistle Down the Wind.
Both composers share the same birthday, 22 March, but Sondheim was born in 1930 and Lloyd Webber in 1948. In terms of theatre innovation they're miles apart, with Sondheim experiencing first hand the revolution that Rodgers and Hammerstein's Oklahoma! brought to musical theatre of the "Golden Age" and Lloyd-Webber coming of age when it was almost over.
Citron believes they are the two most influential composers in musical theatre in the last fifty years, with Sondheim appealing to the cultists and academics, and Lloyd-Webber to the sentimentalists and romantics.
He discusses the early careers of both; Sondheim's college musicals, his writing for TV's Topper series, and meeting his muse Oscar Hammerstein II, and Lloyd Webber growing up in a bohemian household, a father who taught at the Royal College of Music, writing musicals for a toy theatre, and his teaming up with Tim Rice.
Sondheim's lyric-only assignments on West Side Story, Gypsy and Do I Hear a Waltz and his experiences working with Leonard Bernstein, Richard Rodgers and Jule Styne make for an interesting read. Contrary to musical-theatre legend, Sondheim did not write any music for West Side Story, but he did take the verse of a piece Bernstein had written and made it into the song "Something's Coming". It's often been quoted that Sondheim was furious when he discovered Styne had used the melody for "You'll Never Get Away From Me" prior to Gypsy in a TV musical version of Ruggles of Red Gap. What he didn't know was that Styne had even used it before that as a song (with a Sammy Cahn lyric) for an unmade movie called Pink Tights, where it was originally called "You'll Never Get Away From Me" and later retitled "Why Did You Have To Wait So Long".
Only two Sondheim shows have ever recouped on Broadway, A Little Night Music and Into the Woods, and none have played over 1000 performances. Funny Thing came closest with 964 performances. In contrast, Lloyd Webber's Broadway performances are phenomenal; Evita played 1,568 performances, Cats 7,485, and The Phantom of the Opera is currently in its twenty-eighth year and the longest running musical on Broadway ever.
Citron discusses the Prince/Sondheim concept musicals and their influence on musical theatre, likewise Lloyd-Webber's sung-through rock-operas and their ilk. Lloyd Webber's private life and his marriages are frequently referred to but there's only one minor mention of Sondheim being gay.
There are many musical quotes throughout the book, with a glossary of terms at the end to help the musically illiterate reader understand what point he is making. There's also a chronology of both composers' works, which includes what was playing on Broadway and in the West End juxtaposed with world events of the time.
Although the text is Sondheim-heavy, Citron's final flowergoes to Lloyd Webber, "No matter what the term and the opinion of the intelligentsia, many of whom would never attend a Lloyd Webber opus, he is the musician who has probably given more joy to more people in the theatre than any other living composer." It's a scholarly appraisal of their work.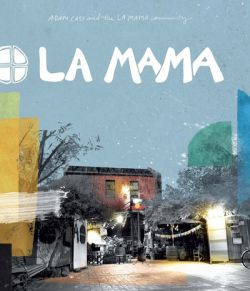 La Mama by Adam Cass (Melbourne University Publishing $55.00)
Melbourne's home of experimental theatre La Mama celebrated its fiftieth anniversary in August 2017 and this book by playwright Adam Cass lovingly captures the eras in essays, cartoons and photographs from the practitioners who built their careers at this venerable institution.
When Betty Burstall founded La Mama in 1967 it filled a niche in Melbourne's theatrical life that had been without an alternative theatre since Wal Cherry had closed Emerald Hill Theatre at the end of 1966. Jack Hibberd's Three Old Friends was its opening production and what followed was a series of seminal works by playwrights who were at the forefront of the Australian playwriting renaissance of the seventies; Barry Oakley, Alex Buzo, Barry Dickens, John Romeril and David Williamson (The Removalists). Major playwrights to emerge in later years were Elizabeth Coleman,Tes Lyssiotisand Andrew Bovell.
Blue chip actors who have trodden La Mama's boards include Cate Blanchett and Judy Davis, whilst Graeme Blundell and Bruce Spence made auspicious debuts in productions by the Australian Performing Group, who were based at the theatre before they moved to the Pram Factory in 1970.
Malcolm Robertson, a contract actor at the Union Repertory Theatre Company (later Melbourne Theatre Company), was a great supporter and director at the theatre in its early years because it exclusively championed new Australian work at a time when the major companies (MTC/St Martins) would be lucky to programme one Australian work a year. Robertson was also responsible for MTC performing part of their subscription season at the theatre in 1975.
Poets, folk-singers, film-makers and artists were encouraged in the early years - nothing was off-limits provided it pushed the creative envelope. Performance art always created a stir. James Clayton's late-night show consisted of him slowly wrapping and unwrapping himself in bandages, whilst Howard Stanley, in his Dada phase, sat on a toilet and defecated. During the 1980s a whole lot of scents (like fresh-cut grass) were bottled and released at strategic times during a show.
But this book is a salute to the unsung, the people behind-the-scenes, everyone from Burstall and her co-artistic director Liz Jones, to publicist Maureen Hartley and anyone who lit the fire, made the coffee, or sold the tickets.
Set down a bluestone back lane in Carlton and seating less than 100, the two-story brick building, a former underwear and shirt factory, was named after its New York East Village namesake and became Melbourne's hub of experimental theatre.
Cass, a playwright who is best known for his play I Love You, Bro, has done an exceptional job of harnessing together the creative forces that made the theatre what it is today. Lavishly produced, illustrated with photos, cartoons, and containing a comprehensive index, it's a marvellous walk down Australian alternative theatre history and a marvellous birthday gift to a theatre that became an institution.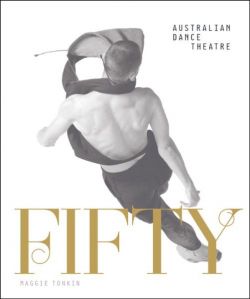 Fifty – Half a century of Australian Dance Theatre by Maggie Tonkin (Wakefield Press $75)
Fifty celebrates 50 years of Adelaide's Australian Dance Theatre, which was founded by Elizabeth Cameron Dalman two years before La Mama opened in 1965. It was not Australia's first modern dance group - Gertrud Bodenwieser and Margaret Barr were established in Sydney and Shirley McKechnie in Melbourne - but it was the first in Adelaide to shake-up the foundations of dance in that city.
Dalman, a descendent of two of Adelaide's oldest 'establishment' families, the Bonythons and the Cameron Wilsons, had studied Isadora Duncan inspired dance in Adelaide before embarking on a life-changing European experience which saw her working with African-American choreographer Eleo Pomare. Along with ex-Royal Ballet soloist Leslie White, she founded the ADT in 1965 and they performed both classical and modern works. The company, kept afloat with funds from Dalman's dance school, was able to tour successfully to Europe, Asia, New Guinea and New Zealand. They received their first public funding under Don Dunstan's regime in 1971, but with it came government control.
After successfully steering the company for 10 years, Dalman and her company were unceremoniously sacked following a performance at Sydney's Seymour Centre. Since then the company has been plagued by a litany of abrupt dismissals and sackings. Jonathon Taylor, ex-Ballet Rambert, and wife Ariette, followed Dalman's reign where for a period between 1977 and 1984 the company was funded not only by the South Australian government but also by the Victorian Government on the understanding they toured each year to Victoria. Leigh Warren, also ex-Ballet Rambert and Nederlands Dance Theatre, was appointed artistic director in 1987 but was terminated in 1991, one year before his contract was due to expire. Meryl Tankard followed and was tremendously successful but even she was prematurely dismissed. Her sacking, which became very public, caused such an outcry that the government was forced to step-in, and following a review change the make-up of the Board. The current artistic director Garry Stewart was appointed in 2000.
Maggie Tonkin writes with candour and a profound understanding of the genre. Each artistic director has been interviewed and in their own words tell the history of the company during their tenure. Taylor's groundbreaking multi-media works Wildstars and High Flyers are discussed along with the controversial - Nigel Kellaway's Fantastic Toys, and A Descent into the Maelstrom with a score by Philip Glass, Tankard's Furioso and Stewart's Birdbath, which has been seen at major theatres in New York and Paris.
According to Tompkin, under Stewart's direction ADC has become Australia's most internationally recognised contemporary dance company. Tomkin's prose is authoritative, with an emphasis on the company's artistic achievements. A handsome publication, it features rehearsal and performance photographs and an index.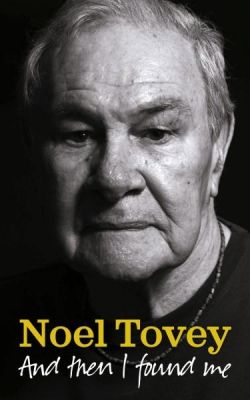 Noel Tovey – And Then I Found Me (Magabala Books $33)
Noel Tovey is also a name from the annals of La Mama, having performed his one-man-show Little Black Bastard there in 2015. And Then I Found Me, his follow-up book to Little Black Bastard, basically tells of his success in London and his coming to terms with his Aboriginality. He sketches in his childhood, which included poverty and sexual abuse, his early appearances as a chorus boy in J.C. Williamsons' Paint Your Wagon and Garnet Carroll'sBells are Ringing and The Music Man, and getting married on the eve of his departure for England.
From dancing on ITV's Saturday Night Spectacular, ballet at Sadlers Wells Opera, to his biggest West End success as director/choreographer of the revival of Sandy Wilson's The Boy Friend, it's a familiar story of the highs and lows of an actor in England during the 60s, 70s and 80s. Tovey choreographed the West End version of the nude revue Oh! Calcutta, which he later was contracted to repeat in Australia but which was aborted twice. His production of Birds of a Feather made history in that it was the first all-male revue to appear in the West End, while Arnold Schoenberg's Moses Und Aron was praised for its realistic orgy scene, courtesy of Tovey.
During the 80s his passion for decorative arts saw him open L'Odeon in Kings Road, Chelsea, which became one of the most successful art-deco shops in London. Tovey never met a celebrity name he didn't like. Everyone gets a mention, from Rod Stewart, a visitor to his shop, to Barbra Streisand who sat in the balcony when he took over as understudy in Ron Grainer's West End flop On the Level. He doesn't hold back on the details of his personal life, which include the breakdown of his marriage because of his homosexuality, his relationship with his estranged daughter who later died an alcoholic, and his lover Dave dying of AIDS. Show-business is in Tovey's blood. His grandfather was one of the variety act the Royal Bohee Brothers, and his father played the Tivoli as the Original Coon Singer. They'd be proud of his success and they'd be proud of this book!