ANIMATION, puppetry and live music are coming together this October for a 90-minute version of Shakespeare's classic All's Well That Ends Well at the Old Mill Theatre from October 23 to 29, 2011.
Directed by Sarah McKellar for the North Sea Boat Terminals Theatre Company, she says it will still be Shakespeare's words – but different to other productions seen in Perth before.
"It's an innovative, slightly crazy version of All's Well That Ends Well," McKellar said.
"Our company is passionate about bringing Shakespeare to people from all walks of life so we have made this a zippy production with no interval.
"It's short enough so people can get home to bed early or go to the pub afterwards!"
Considered one of Shakespeare's more challenging plays, All's Well That Ends Wellis not often staged locally – but McKellar was inspired after seeing a production at London's National Theatre a few years ago.
"I fell in love with the maturity and determination of the characters, who strive to keep their ideals in an era of harsh realities," she said.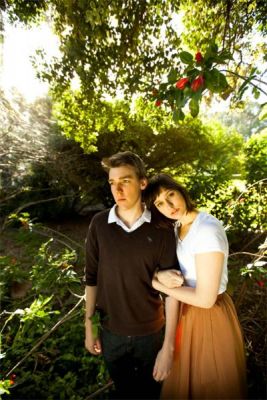 "I'm passionate about Shakespeare and every time I acted in a Shakespeare production, I found myself forming my own opinions on how it should be staged.
"We're doing something pretty wacky and unusual here – it's rare for Perth to see a theatre company play around with Shakespeare in this way and the risks we're taking have their own advantages and disadvantages."
Understanding that Shakespeare needs to be made more accessible for modern-day audiences, McKellar has focused on the visual side of the performance.
"Unfortunately, most productions of Shakespeare we see today are just people standing around and talking, which holds little interest for today's hungry eyes," she said.
"By adding animated characters, we're working with a medium younger generations are familiar with and adding Shakespeare, which they might not know too much about.
"For the older generations, it's vice versa so there's something for everyone."
First performing with KADS Theatre and the Graduate Dramatic Society, McKellar has branched out in the past few years with independent and professional theatre companies such as The Duck House, Side Pony Productions, Wet Weather Ensemble, Class Act Theatre and Hold Your Horses at The Blue Room Theatre, PICA, Rechabites Hall and Subiaco Arts Centre.
"The biggest challenge we'll come up against with All's Well That Ends Well will be people's preconceived notions about Shakespeare," she said.
"Everyone has them and they usually fall into the category of either thinking it's boring or sacred.
"We're trying to break through both those notions by showing you can still respect Shakespeare while taking risks and having a lot of fun."
All's Well That Ends Wellpreviews at 8pm, October 23 and 24 at the Old Mill Theatre with all tickets $15, then plays at 8pm, October 25, 26, 27 and 28 with a 2pm matinee on October 29. Tickets are $20, $15 concession – book on 9367 8719 or email oldmilltheatre@iinet.net.au.
The heritage-listed Old Mill Theatre is on Mends Street, South Perth, opposite the Windsor Hotel and Australia Post.
Image: Caris Eves is Helena and Nick Pages-Oliver is Bertram in Shakespeare's All's Well That Ends Well.
To keep up with the latest news and reviews at Stage Whispers, click here to like us on Facebook, or follow us on Twitter.