Purely Pensive Productions (Vic) are presenting Michael Gow's classic Australian play Away at the Mechanics Institute Performing Arts Centre, Brunswick from September 15 to 17.
Away tells the story of three separate families holidaying on the Australian coast for Christmas in 1968, who are thrown together due to a storm. Each of the three families hope that their holiday will resolve their family crises, including parents grieving the loss of their son in the Vietnam War, a young man who is dying from leukaemia, and a challenging teenage relationship.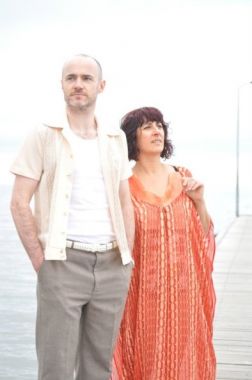 Michael Gow, long time Artistic Director of the Queensland Theatre Company, has previously stated that Awayis largely autobiographical, and the play is widely produced across Australia and the USA where it has shed light on Australia's involvement in the Vietnam War, as well as portraying an ironic view of the Australian way of life. Away also observes the Shakespearean themes of suffering and reconciliation, and samples A Midsummer Night's Dream and King Lear.
Award winning costume designer Stephanie Ives and celebrated lighting designer Jason Bovaird head a talented design team. "We have assembled a very talented team", comments Producer, Hannah McRae, "audiences are in for a treat seeing 1960s coastal Australia recreated on the Brunswick stage".
Luke Morrison directs a cast featuring Paul Salvatico, Catriona Miriklis, Lorraine Williams, Simon Flynn, Melina Wylie, Chris Martin, Hayley Gamble, Andrew Kenny, Matt Frizzell, Aishling Sharkey, Raymond Martini, Nathan Boadle andSara Burnham.
Season: Thursday 15th September 8pm Friday 16th September 8pm Saturday 17th September 2pm & 8pm
Mechanics Institute Performing Arts Centre, Corner of Sydney and Glenlyon Roads, Brunswick.
http://www.purelypensive.com.au
Images: Top - Catriona Miriklis as Meg and Paul Salvatico as Tom. Lower: Chris Martin as Roy and Melina Wylie as Coral. Below: Full Cast. Photographer: Jeremy Guzman.
To keep up with the latest news and reviews at Stage Whispers, click here to like us on Facebook, or follow us on Twitter.