Miranda Musical Society (NSW) presents Disney's Beauty and the Beast at Sutherland Entertainment Centre from September 19 to 23, 2012.
Featuring the Academy-Award winning musical score (Alan Mencken, Howard Ashman and Tim Rice) that made the animated film such a hit, plus addirional songs, Beauty and the Beast was adapted as a stage musical, and played on Broadway for 5,464 performances between 1994 and 2007, becoming Broadway's eighth longest running musical.
Disney's Beauty and the Beast is the story of Belle, a young woman in a provincial town, and the Beast, who is really a prince trapped in a spell placed by an enchantress. If the Beast can learn to love and be loved, the curse will end and he will be transformed to his former self. But time is running out. If the Beast does not learn his lesson soon, he and his household will be doomed for all eternity. Set to enchant audiences of all ages – and with an Academy-Award-winning score - it is a classic tale of love, sacrifice, jealousy, revenge and redemption exploring an age-old theme: the true meaning of beauty.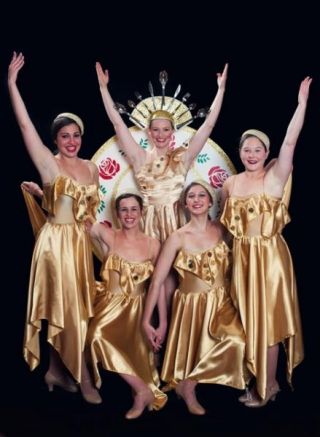 Directed by Bob Peet, assisted by Garth Saville, with musical direction from Andy Peterson and choreography by Emma Paull and Nikki Bunch-Bozonie, Miranda's Beauty and the Beast features Australia's Got Talent semi-finalist Natasha Hoeberigs as Belle, Andrew Symes as the Beast, Lachlan O'Brien as Gaston, Ramon Drew as Maurice, Tim Wotherspoon as Lumiere, Johnny Acosta as Cogsworth, Leigh Scott as Lefou, David Cartwright as Monsieur d'Arque, Margaret Short as Mrs Potts, Phoebe Wynne as Babette and Melissa Lammers as Madam de la Grande Bouche. Heath Cauchi and Daniel Simpson share the role of Chip, with Nicole Butler, Louise Jaques, Skye Roberts and Katie Glynn as the "Silly Girls".
The Miranda production will be a visual feast according to director Bob Peet.
"Our audiences of late have come to expect the equivalent of a movie on stage," he said.
"The success of the Disney award winning cartoon feature places the bar very high. We therefore have to rise to the occasion. I believe we can do that - no expense has been spared to ensure Miranda audiences will enjoy a high standard of production values."
Beauty and the Beast
Sutherland Entertainment Centre
19-23 September Wed-Sat 8pm plus Sat and Sun 1pm
Tickets: Dress Circle Adults $39 Concession [Senior/Student/Child] $34
Stalls Adults $32 Concession [Senior/Student/Child] $28 (+50c per ticket booking fee)
Bookings at www.mirandamusicalsociety.com.au or by phone (02) 8814 5827
Photography by Moonen Creative Studios
More Community Theatre
\