BuSTCo, the Deakin University student theatre group (Vic), will present "13" by Jason Robert Brown as their major musical production for 2011, at the Kel Watson Theatre from September 28 to October 2.
"13" opens in the not so distant future, where Evan Goldman, a Jewish-American man transports us back to the year preceding his Bar Mitzvah (Bar Mitzvah: the Jewish rite of passage from boyhood into manhood at the age of 13)
Manhattan-born Evan is plucked from his fast paced social haven in "Jew York" and plunked down in the supposedly rustic and less liberal Appleton, Indiana.
Evan soon discovers that life in small-town Appleton is largely different to his comfort zone in the precocious New York he left behind. As the show unfolds we are introduced to a number of teenage stock characters and we see how they individually and collectively affect Evan's pursuit to "fit in".
As a man, Evan reminisces the choice between whether to impress the localin-crowd so that they will come to his Bar Mitzvah or to alienate the sincere and likable classroom characters that have his best interest at heart.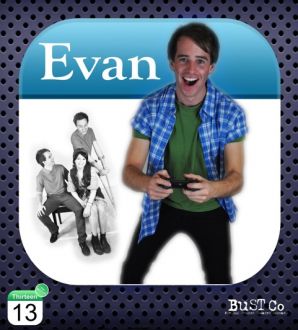 After a succession of teenage calamities involving friendships, dates, gossip and peer pressure, Evan reflects on the learning and realities of becoming a man.
"13" will be directed by Tyler Hess, with
musical direction by Natalie Reid, and choreography by Emmalee Meisels.
BuSTCo, the Deakin University student theatre group, has an annual calendar jam packed with comedy, drama and a major musical production. "13" was selected by the company's committee because of its bold score, creative potential and opportunity to showcase young university-age talent.
Director Tyler Hess shared his thoughts on "13".
"The musical encompasses the entire tapestry of adolescence, without taking itself too seriously, or asking too much of its audience. This show is a lot of fun; a musical for kids both young and old.
"This production certainly capitalizes on the entire gamut of stage comedy. It is largely a balance between sharp physical comedy, witty visual gags and clever black humor – but is by no means farce. I have attempted to create a modern piece of theatre that will appeal to a range of audiences, similarly to the style made notorious by the "Simpsons" – where different audience ages and types will be entertained by each level of musical, film and pop-culture intertexuality.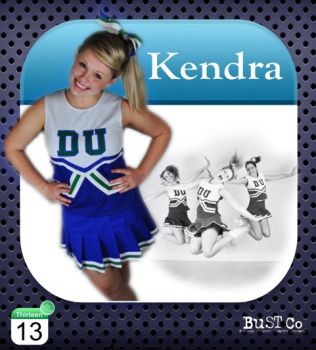 "Technology and its place in youth culture have not only heavily influenced the stage action within our show but frames the entirety of the production design. The non-naturalistic set and costume aesthetic encourages the audience to escape into a digital world of sims, facebook and what is now the sum of I-culture.
"Being a Secondary School teacher, I am surrounded by youth culture every day.
"I witness how students interact and communicate with each other through a range of technologies and both the positive and negative social ramifications in doing so. Students today demand instant access and connectivity to information and to one another whenever and wherever they are. As a media studies teacher, the latest "mod-cons" are pivotal to my classroom ensuring that students can not only meander their way through practical skill development but also understand and place themselves in mass media culture. Within the 21st century we are also seeing a rise in the use of the web as an avenue for teen bullying.
"In line with this thought, our production is being staged in support for the Reach Foundation, a Melbourne youth initiative founded by Jim Stynes in 1994. Reachencourages all young people, no matter their circumstances, to believe they can achieve. At its core, Reach is young people inspiring young people.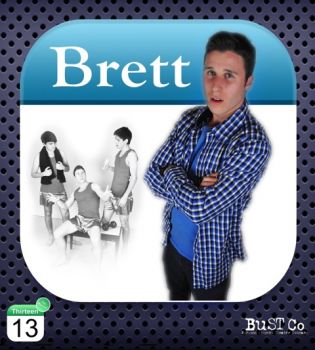 "Working with a cast of primarily new talent has provided me with another canvas in which to build a set of stock characters who have, over the short rehearsal period of 10 weeks, realised both the comedic and tender moments of the show. The inclusion of mature performers Steve Simmons and Brigid De'Neefe has added depth to the cast as well as the story, experienced young talent such as Josh Gavin and Jacqueline Levitas teamed with fresh performances by Rachel Tigel, Zachary Alaimo and Neil Vinson will definitely blow audiences away. But the real strength is the fun and energetic ensemble cast of "pre-teens".
"The company has been working collaboratively, combining resources and hard work to stage this production. Producers Alexandra Cole and Matt Bond have been working tirelessly to ensure the company is proud of the final product and that audiences will come back for more next year.
"Natalie (Reid) and I formed the production team of the Australian Non-professional premiere of Dirty Rotten Scoundrels in 2010 at Monash University, receiving over a dozen Music Theatre Guild and Lyrebird Nominations in the areas of Direction, performance and Design."
More Details - Link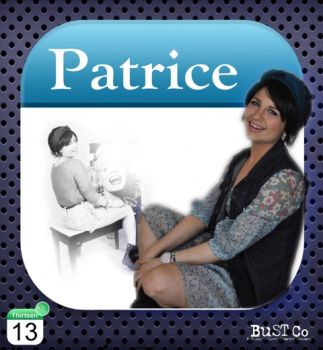 BUSTCO PRESENTS '13'
Music & Lyrics by Jason Robert Brown.
Book by Dan Elish & Robert Horn.
 Wednesday 28th September, 8pm Thursday 29th September, 8pm
Friday 30th September, 2pm (Matinee) Friday 30th September, 8pm
Saturday 1st October, 8pm Sunday 2nd October, 7pm (Twilight Show)
(All shows are in the Victorian School Holidays)
Tickets:
Adult $28, Conc/BuST Co member $24
($1.00 from all tickets will go towards The Reach Foundation, www.reach.org.au)
Bookings: online or 0410 746 555
Biogs
Tyler Hess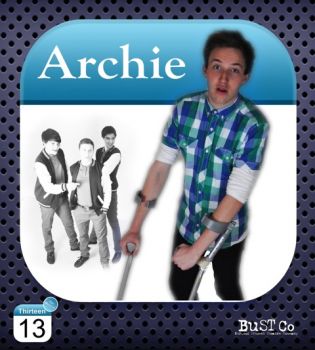 After making the jump to the big smoke in 2004 from Warrnambool, Tyler has enjoyed working with numerous Melbourne theatre companies including ARC, Catchment, Babirra, Phoenix, Mumco and Bustco and has been fortunate to work with a range of talented casts and production teams. As a performer Tyler has appeared as 'Motel', Fiddler on the Roof; 'Seymour', Little Shop of Horrors, 'Benjy Stone', My Favorite Year (MTGV Best Actor Nomination); 'Michael Spofford', The Witches of Eastwick; 'Dodger' Oliver! (MTGV Best Supporting Actor nomination); 'Joseph' Joseph...; 'Tommy Keeler', Annie Get Your Gun; 'Britt Craig' Parade (MTGV Best Supporting Actor nomination), 'Laurie' Little Women (MTGV Best Supporting Actor nomination). He has been awarded multiple Lyrebirds for his performances in variety concerts and will be performing the role of 'Jack' in PTC's production of Into the Woods later this year.
Tyler made his debut as director for Bustco's Bye Bye Birdie in 2009 earning MTGV recognition for Direction and Production Design. In 2010 he directed the Australian Non-proffessional premiere of Dirty Rotten Scoundrels or Monash University, which proudly earned more than a dozen MTGV and Lyrebird nominations. By day, Tyler teaches Senior Media Studies at Mount Scopus Memorial College where he has been conducting field research into the behavior of teenagers in preparation for this production!
Natalie Reid
Natalie graduated in recent times from the Western Australian Academy of Performing Arts (WAAPA) with a Graduate Diploma of Music. She has also obtained first class honours degrees in Performing Arts and Music from Monash University.
Performing at a young age with the Australian Youth Choir, Natalie had the opportunity to sing at Carnegie Hall, Royal Albert Hall, Disneyland, St Paul's Cathedral and the Vatican performing on occasion for Prince Albert and the Pope. Natalie's theatrical experience is diverse having performed roles with various companies, ranging from the title role of Shakespeare's Hamlet to Philia in A Funny Thing Happened on the way to the Forum, Mabel in Pirates of Penzance and the title role of Manon. She also was Composer/Musical Director and actor in The Bacchae directed by Peter Oysten. Most recently she had the privilege of being Assistant Director for Poulanc's Dialogues of the Carmelites at WAAPA. Additionally, Natalie presented a bi-lingual production of Cinderella to schools across Victoria with Fables and Frolics, and was the soprano soloist for the Frankston Music Society's performance of Vivaldi Gloria and the Mendelssohn Hymn of Praise.
To keep up with the latest news and reviews at Stage Whispers, click here to like us on Facebook, or follow us on Twitter.