When Queensland Musical Theatre presents Sweet Charity (Big Spender, If My Friends Could See Me Now, The Rhythm of Life) at the Schonell Theatre, University of Queensland, from 31 October to 4 November, 2012, Cait Gregor will play the title role of eternal optimist Charity Hope Valentine.
Sweet Charity is set in New York City in the early 1960's when the 'hip' Beat Generation was emerging. Young people were trying to make sense of life through poetry, art, a new music and a postmodern, surrealistic look at literature and life. The heroine Charity Hope Valentine is a contradiction—a character who embraces all that the1960s offered in terms of new freedoms but who also yearns for the 1950s model of homemaker and mother.
Cait Gregor began dance training at age three and has loved performing ever since. She completed an Advanced Certificate in Musical Theatre at Conroy Performing Arts College (2009) and is currently studying a Bachelor of Pharmacy at the University of Queensland (3rd year). Cait's theatre credits include: Guys and Dolls (Mimi), Charlotte's Web (Charlotte), Jekyll and Hyde the Musical, The Complete Works of William Shakespeare Abridged, The Velveteen Rabbit: a new musical original cast recording and Chicago (Roxie Hart).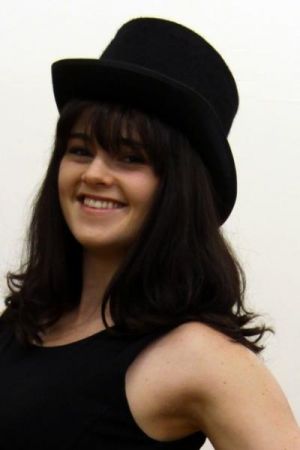 Cait revealed to Stage Whispers that she very nearly didn't audition for the show.
"I wasn't originally going to audition for the role as I was worried the season would clash with my university finals. However, after doing a little research into the musical I decided it would be too good an opportunity to miss.
"As a performer I believe it is important to prepare as much as possible for an audition so I did read a lot of material detailing the plot, musical numbers and the original creative responsible for the shows inception.
"I found that Bob Fosse, a personal idol of mine and many other dancers I'm sure, was the original choreographer for the show. Earlier this year I had performed the lead role of Roxie Hart in another Fosse inspired musical Chicago, so I decided to definitely audition for the chance to bring another Fosse musical to life. It was also a nice surprise to find that I was already familiar with so many of the Sweet Charity songs, such as 'Hey, big spender' and 'Rhythm of life', from my childhood weekends spent at dance eisteddfods."
What have been the challenges and joys of rehearsing the role?
"Charity is a very physically, mentally and vocally demanding role to play. The audience follows her story, so naturally there was a lot of dialogue, music and choreography to learn. Being a full time student at UQ, I learnt the music by listening to the songs whenever I had a spare moment – it feels like the soundtrack to the show has become the soundtrack to my life for the last three months. It's been a challenge to learn all the material but conquering that has also been a huge personal joy of this rehearsal process. I loved learning the music from our talented music director Julie Whiting, then learning the choreography for the countless high energy, Fosse inspired dance numbers. The ensemble, principals and production team have been very supportive of each other and I've learnt myriad new skills from these people during the rehearsal process.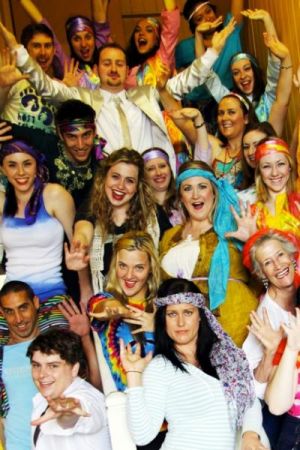 "In every show there's the last build in energy leading up to opening night, and with only two weeks until we see our first audience in the Schonell Theatre I'm excited to finally share this wonderful role with Brisbane audiences. It's a great opportunity that I've been given to play such a strong female lead in such an iconic musical."
What aspects or qualities of Charity does Cait particularly relate to?
"I can definitely see some similarities between myself and Charity, although maybe not the job description! She's a strong, ambitious and optimistic woman and these are characteristics I believe I share with her. I've certainly been in situations that test my ability to work hard to fulfill my goals and I've always been a person who remains positive and strong when the chips are down. Charity's personality is also a bit quirky, and I think portraying her has brought this side of me out in the rehearsal space.
Does Cait have favourite moments or songs etc in the role?
"There is such a large range of emotions that Charity experiences during her journey and they're all unique and wonderful to portray, however I do particularly love the 'If my friends could see me now' sequence. The scene is set in a movie star's apartment and Charity is having a ball soaking up the 5-star atmosphere. In the song I get to dance using a 'pop-up' top hat. It's very silly and a lot of fun. Other than that there's the huge ensemble number 'Brass Band' near the end of the show and it's got a great energy. There's also a moment of utter surprise in the plot so I can't wait to see the audience's response to that."
Bookings: http://www.queenslandmusicaltheatre.com/index/tickets/
Images: Cait Gregor as Charity and Tony Campbell as Oscar Lindquist: Cait Gregor as Charity;James Whiting asDaddy (in silver jacket) with the Ensemble.