2012 marks the 40th Anniversary of the Hills Musical Society located in the Hills District in Sydney, and the Society is celebrating the occasion with a production of Eurobeat! Almost Eurovision from June 15.
Since the Society's establishment in 1972 Hills has produced over 90 musicals including 2010's sell out season of 'Oliver!' and the Australian Premiere of 'Summer of '42' (2011). Highlights have also included 'South Pacific', 'Sweet Charity', 'Anything Goes', 'The Secret Garden', 'Once Upon A Mattress', 'Into the Woods', 'Little Shop of Horrors', 'Nunsense' and 'The 25th Annual Putnam County Spelling Bee' amongst many others.
Forging a direct link between Hills premiere show The Boyfriend in 1973 and Eurobeat in 2012 is Life Member Betty Tougher, who uttered the Society's first few words of dialogue in the role of Hortense.
Betty, who has appeared in over sixty shows with Hills, either on stage or as crew, still loves being on stage after some seventy years of performing (she happily reveals her year of birth as 1937), and returns to the Hills stage as part of the ensemble for Eurobeat! Almost Eurovision.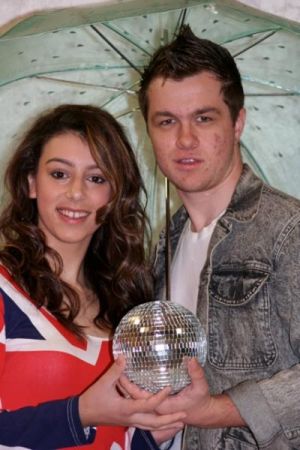 Betty, along with her mother, Molly, first came to Australia from their native England in 1968. They both soon became foundation members of Hills Musical Society in 1972, and would eventually both be made Life Members.
Eurobeat! The Eurovision Musical is an original adaptation of the infamous Eurovision Song Contest.
Set in Sarajevo, Eurobeat! is hosted by the glamorous Boyka (Ashli Marin) and her tall, pretty and dumb co-host Sergei (Rick Barta), who present 15 acts representing an eclectic mix of countries. Whether it be the Swedish pop styling's of Avla, the Russian boy band KGBoiz, from the Hungarian triplets the Molnar Sisters with their powerful folk music (sung in Hungarian of course) to the heartfelt longing of the song for Ireland presented by Ronan Corr, audiences are treated to a smorgasbord of entertainment presented by an amazing cast of performers who sing, dance and whip audiences up into a frenzied state.
"Having been a bit of a Eurovision tragic for many years, it has given me great pleasure to continue the Eurovision Party and create Eurobeat - Almost Eurovision," Director Jan Mahoney told Stage Whispers.
"We have a wonderful group of people representing 15 countries and vying for the audience vote.
"Just like Eurovision, we will present the songs, tally the audience votes and cross live to the various countries to report the results.
"The cast are truly competing and we have no idea who is going to win each night until the audience votes are counted.
"This show has had me laughing from the beginning of rehearsals and continues to keep me entertained despite seeing it develop over many months. This is not traditional theatre. It is a great cabaret night out filled with laughs, entertainment and audience participation. If you are into Eurovision, you will thoroughly enjoy Eurobeat."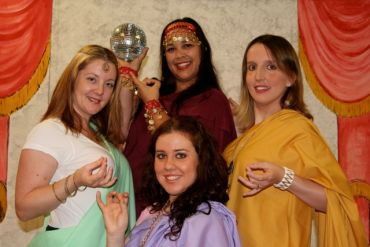 In true Eurovision style at the end of the performances the audience will have the opportunity to vote for their favourite entry. The votes will tabulated and then counted down as each country's votes are given out live via satellite. That's right! The audience will decide the winner!
Eurobeat runs for six shows only! June 15 -23rd June. Bookings: www.hillsmusicalsociety.com or call 8004 2966.
DIRECTOR: Jan Mahoney
MUSICAL DIRECTOR: Jeff Fisher
CHOREOGRAPHER: Michelle Millgate
ASSISTANT DIRECTOR: Craig Pinkerton
More Reading
Community Theatre Seasons 2012 - www.stagewhispers.com.au/community-theatre/community-theatre-seasons-2012
More Community Theatre - www.stagewhispers.com.au/community-theatre