When Paul Keating became Prime Minister of Australia Cameron Baker was aged just two.
Now the 23 year old computer programmer by day and talented singer / actor by night has the political role of his life as the PM himself in WOFTAM Productions' NSW amateur premiere of the Casey Bennetto's smash hit Keating the Musical.
The musical is on stage from Friday 30th of September until the 8th of October at the Town Hall Theatre in Campbelltown.
"At the time I did not have much interest in politics. But I laughed a lot when I watched (the original production). It's a lot of fun," he said.
"My favourite song in the show is I want to do you slowly. (Keating to John Hewson) It's very cool." he said.
At the time Cameron's family wanted to do Paul Keating slowly.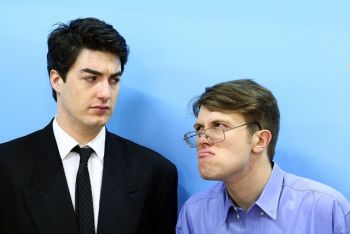 "When I told my mother, she said 'you are not going to play that bastard.' It was mainly because during the recession at the time we were going through some hard times (in the 1990's)." he said.
"We were living near Paul Keating's electorate. I have not asked how they voted. I assume they voted Liberal. But they are still coming on opening night," he said.
Cameron is a regular in WOFTAM productions, which is run by the one man musical society himself Peter Novakovich.
He has been directing/ producing/ and conducting musicals at the Campbelltown Town Hall Theatre for 20 years.
WOFTAM stands for World of Fine Theatre and Musicals.
The cast of a recent production marked his 20 years of success by buying him the name to a real star in the galaxy.
"How many theatre companies have a star named after them? WOFTAM Nova 2.0 sits on the right hand shoulder of the southern cross. You can't see it with a naked eye, you need binoculars," he said.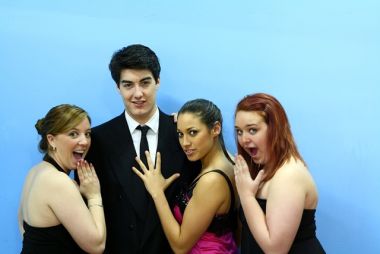 The gift was appropriate because Peter is a science fiction tragic. He has written 10 original musicals including a number with space themes.
Hyperspace – a totally unauthorised Star Wars MusicalParody and Warp Drive the totally unauthorised Star Trek Parody were recently published by David Spicer Productions. - link.
And over two decades many stars have graced the WOFTAM stage in the town hall theatre Campbelltown.
"The theatre has a very small stage, a one metre wing and no fly tower. But I have managed to swing a barricade (in Les Miserables), land a helicopter (in Miss Saigon) and a float a cat up to heaven (in, you guessed it, Cats)," he said.
Peter Novakovich says he has always wanted to do an Australian musical (that he didn't write himself) which is one of the reasons he is staging Keating.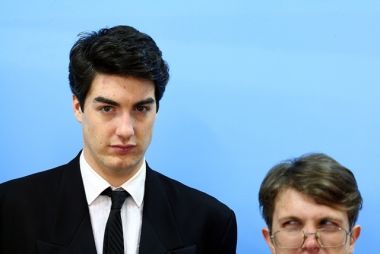 "It is a very funny show and it has good music. The show stands apart from the historical events and has elements of Shakespeare running through it," he said.
WOFTAM is using some of the costumes from the hugely successful production at Company B Belvoir, but it will have a larger cast than the original season. As well as music and politics there will be extra girls on stage.
The rise and fall of a Prime Minister, music, singing and dancing girls. What more could you ask for?
Bookings: http://woftam.atspace.com/
Images feature: Paul Keating (Cam Baker), John Howard (Mitch McCausland), and the Vox Populi Australis (i.e.dancing girls) (Amy Newcombe, Nicole Lotters, and Jess Phillips).
To keep up with the latest news and reviews at Stage Whispers, click here to like us on Facebook, or follow us on Twitter.