ONE of Shakespeare's great comedies is playing at Roleystone Theatre (WA) from July 20.
Described as a joyous romp, Much Ado About Nothing celebrates brave soldiers returning triumphant from the battlefield – only to find themselves bewildered by love.
Director Paul Treasure said Much Ado About Nothing is one of his favourite Shakespeare plays.
"It always seems very modern," he said. "The relationship between Beatrice and Benedick is one I have seen many times with people I know and I love it.
"The play also one has very strong and forthright female characters.
"Like all Shakespearean comedies, there are three or four different plots going on at the same time but it's primarily a play about two intelligent and witty people and the way everyone else tries to get them together."
While people often think Shakespeare's language can be difficult, Treasure said it can be surprisingly easy for actors to breathe life into the words, simply because Shakespeare wrote for actors.
"The main and most exciting challenge is going through the play with a fine toothcomb and finding all the little hints and suggestions that Shakespeaere has buried in there," he said.
"His plays can often be like a jigsaw or crossword."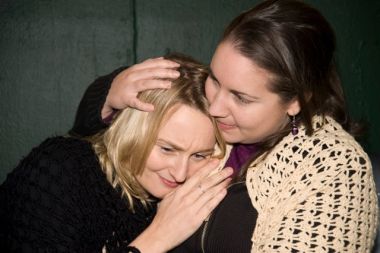 Involved in theatre since 1989, Treasure has appeared in more than 100 productions, from Aristophanes' Lysistrata through to Andrew Lloyd Webber's By Jeeves, with Marloo, Roleystone, Blak Yak, KADS, Kwinana, Garrick, Park, Pit and Acorn Theatres and the Mandurah Performing Arts Centre.
With Much Ado About Nothing, Treasure describes the production as "traditional but radical".
"Because the Kenneth Branagh version is one of the most beloved Shakespeare films, people forget the play is not set in Tuscany but actually Sicily, which is entirely the other end of Italy," he said.
"We are actually setting the play in Sicily and, given it's rarely done this way, this makes it a radical interpretation.
"Because Shakespeare writes so few good female characters and there are so many good actresses, we have changed the gender of many roles.
"The town of Messina is now a town devoid of any men, except the parish priest, because they have all gone off to fight in the civil war and the only male characters are the returning soldiers."
Much Ado About Nothing plays from July 20 to 28, 2012. Bookings: 9397 5730 or www.roleystonetheatre.com.au.
Roleystone Theatre is located at 587 Brookton Highway, Roleystone, opposite the Croyden Road junction.
Images: John Ramsell is Don John and Brad Towton is Borachio & Sharnya Thomson is Hero and Thérèse Cruise is Beatrice in Much Ado About Nothing. Photographer: Michael McAllan.
More Reading
Community Theatre Seasons 2012 - www.stagewhispers.com.au/community-theatre/community-theatre-seasons-2012
More Community Theatre - www.stagewhispers.com.au/community-theatre