What happens when a man is offered the best of both worlds, in the present and the afterlife?
Noel Coward's popular comedy Blithe Spirit comes to Roleystone Theatre (WA) from September 7, directed by Finley award-winning theatre veteran Stephen Lee.
Set just before World War II, the comedy follows an author trying to research his upcoming book on a psychopathic clairvoyant by arranging a séance.
His spirit of his ex-wife appears, only visible to him, much to the chagrin of his current wife.
Director Stephen Lee said he was attracted to Blithe Spirit because of the main plot premise.
"How many of us have not sighed over a partner who's left us and wondered what would happen if we could have them back with us again?" he said. "I love the way Coward examines how it unravels a man's entire life.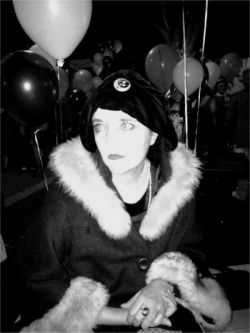 "I enjoy directing well-written comedy but have never directed a piece by Coward before and this is a superb piece of theatre.
"In many ways, this play doesn't require a director to stamp their own interpretation on the text.
"It's a matter of placing trust in Coward and your actors and, as far as possible, make my input as invisible as I can."
Originally from the UK, Lee's experience includes an acting stint on The Bill and directing at Her Majesty's Theatre in the West End and the Raduga Festival in St Petersburg.
Moving to Perth in 2002, he has appeared in The Elephant Man, Macbeth, Much Ado About Nothing, The Tempest and The Winter's Tale and directed Othello, Twelfth Night, Lysistrata, A Christmas Carol and What The Butler Saw, among many others, set up The Method Studio and worked as artistic director for Attic Theatre
Lee has won numerous Finley Awards, including best actor for The Tempest in 2003, best play for What The Butler Saw in 2004 and best director for A Midsummer Night's Dream in 2006.
He believes his biggest challenges with Blithe Spirit are the special effects required to make the ghost scenes work.
"These include tipping tables, a ghostly wind and invisible ghosts destroying the house at the play's conclusion," Lee said.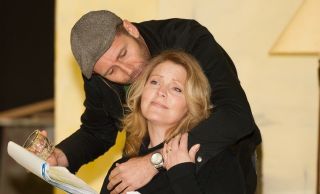 "I have never had to present anything this tricky before and am looking forward to seeing how much we can shock and surprise the audience.
"Even though this is essentially a comedy, it would be nice to scare them just a little.
"And with a cast including Jenny McCann, Julia Dalby, Kerri Hilton, Grant Malcolm and David Gardette, among others, I feel privileged to be working with some of the best actors on Perth's stages."
Blithe Spirit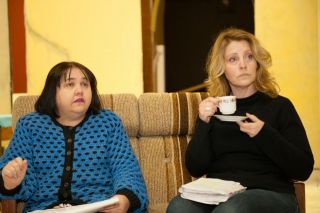 September 7 to 15, 2012
Bookings: 9397 5730
Roleystone Theatre is located at 587 Brookton Highway, Roleystone, opposite the Croyden Road junction.
Images (from top):
The cast of Blithe Spirit: David Gardette, Kerri Hilton, Laura Djanegara, Grant Malcolm, Angelique Malcolm, Julia Dalby and Jenny McCann.
Julia Dalby comes back from the dead as Elvira Condamine in Blithe Spirit.
David Gardette plays successful author Charles Condamine with Jenny McCann as second wife Ruthin Blithe Spirit.
Kerri Hilton, left, plays the eccentric clairvoyant Madame Arcarti in Blithe Spirit with Jenny McCann as Ruth Condamine.