In the Northern Hemisphere they're called "Ring Nuts", but the Australian cohort have been dubbed "Wagner Roos". They are the unique breed, travelling to wherever Wagner's Ring Cycle is on. "Wagner Roos" are in heaven with The Ring currently on stage Melbourne, courtesy of Opera Australia, The City of Melbourne and patron Maureen Wheeler. Lucy Graham dons her horned helmet to investigate if these enthusiasts have more money than sense.
Maureen Wheeler, best known as a founder of the Lonely Planet travel book company, has attended thirteen Rings over the years, but insists, 'that isn't too many. There is a woman in Sydney who has been to over forty.'
'The story is universal, and in a good production can be riveting, but in the end it is the music, singing and orchestra which is just transcendent,' she told Stage Whispers.
Richard Wagner's Ring Cycle comprises four operas, taking some fifteen hours to perform: Das Rheingold, Die Walküre, Siegfried and Götterdämmerung. Do the maths. Those who've attended 40 Rings, have seen 600 hours of the same four operas. Streuth!
While the image of Bugs Bunny singing forth in a horned helmet is the closest most Australians have come to a Wagnerian opera experience, Shirley Breese, Victorian President of the Richard Wagner Society, insists the Wagner Roos will not be dressing in costume like the North American Ring Nuts like to do. This is serious business.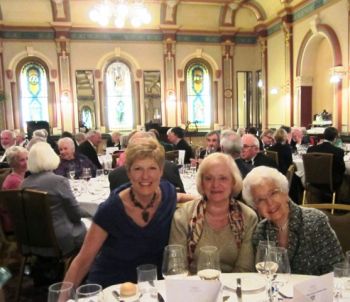 Shirley Breese (pictured with Wagner Society (Victoria members Pamela and Ila. Photo courtesy Wagner Society) said, 'There are so many ways to present these universal themes of love, power, obligation, duty and personal courage to follow what you believe - all woven through glorious music.'
The reviews so far have noted Neil Armfield's Australian take on the works.
The Herald Sun wrote.
"Das Rheingold opens in the depths of the Rhine River. In Neil Armfield's version for OA, it's more like the banks of the Yarra with people cavorting about in cossies and board shorts.
Later, when Wagner's Rhinemaidens are building a rainbow bridge to Valhalla, Armfield conjures up a chorus line of Tivoli lovelies who look as though they've strayed in from a production of Chicago.
It's eye-popping theatre - all feathers and frou frou - and a world away from the rather cool, formal Ring I saw in Adelaide in the late 1990s. But, for the most part, it works."
The Guardian wrote about Die Walküre:
"There's a naturalistic hut for Hunding and Sieglinde in the first act that is straight out of Little House on the Prairie, and a snowstorm to go with it, while, at the other extreme, a bare, raked stage for the opera's final scene with a ring of magic fire like a giant gas-cooker could have come from an abstract production half a century ago. Once again, though, the ideas seem piecemeal, disconnected responses to individual dramatic situations rather than elements in a coherent vision of the cycle as a whole."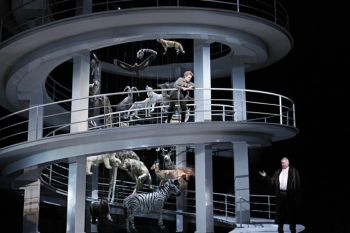 The Ring Festival program surrounding Opera Australia's season includes a surprising array of activities, so that the sold-out opera performances themselves risk being cast into the shadows.
A street parade of 'operatic proportions', the 'Arrival of the Valkyries' invaded Federation Square. Add to this more than thirty activities including irreverent, cabaret-style performances, film and multimedia programs, talks, art installations, exhibitions and supplementary performances, and the Ring Festival program seems intent on engaging a growing audience.
Lyndon Terracini, Artistic Director of Opera Australia,said, 'Wagner's RingCycle has inspired artists for 200 years and this year is no different. Many festival performers have taken an element, a character or a theme from it, and turned it into something new.'
While the Festival is focused on embossing Wagner's music in the hearts and minds of Melbournians, the operatic performances will introduce many international visitors to Melbourne. Louise Asher, Victorian Minister for Tourism and Major Events, said the influx was expected to 'generate more than $12 million in economic benefits for the state'.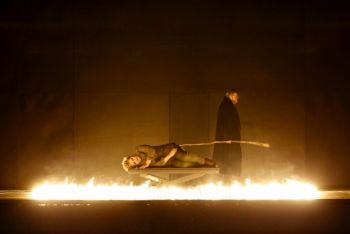 Still, one wonders why there is such a compulsion to see the same four operas, so very often. Shirley Breese sees it as an expression of international community.
'The six full Rings [Adelaide, Seattle, Bayreuth, New York (Gergiev and Lepage) and Milan] I have seen have all been very different and very special,' she said.
'Six is hardly any. But an appreciation of Wagner it is not about tallies, it is about experiencing this unique work in different places with a like-minded audience who are always welcoming despite language difficulties.'
But what has Wagner got that Puccini and Verdi don't? What's the big deal?
'For me it is the composed through nature of Wagner's music and the total visual/aural experience,' explains Breese. 'His works are without the artifice of arias and recitative and he wrote librettos that involve myth, human psychology and behaviour that go directly to your emotions and allow you to think and analyse later. The density is amazing and totally involving.'
Perhaps after the international visitors have packed up their horned helmets and returned home, the Richard Wagner Society in Victoria, founded in 1981, might need to brace themselves for an influx of new members.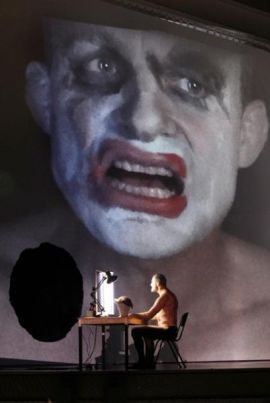 'We run a full program of events throughout the year including a celebration of Richard Wagner's birthday and this year being the 200th anniversary of his birth it was a very special dinner on the actual date, 22nd May 2013, at the Windsor Hotel. '
And what should the uninitiated audience member, lucky enough to have a ticket, look out for?
Maureen Wheeler's favourite moment is whenBrunnhilde appears to Sigmund. And for Shirley Breesethere are two scenes that move her most.
'At the end of Die Walküre when Wotan is taking away the godhead from his daughter Brünnhilde. Like Cordelia in King Lear, she has acted true to her heart and love of her father, but upset him and made him angry. The other is in Act 3 of Götterdämmerung where Siegfried's Funeral March is a reprise of his whole life, and another of Wagner's magnificent transitions - for dramatically it actually allows for a scene change.'
Originally published in the November / December 2013 edition of Stage Whispers.
Production images (from top): Dominica Matthews, Jane Ede and Lorina Gore as The Rhinemaidens and the Sea of Humanity in Das Rheingold. Susan Bullock as Brünnhilde and Terje Stensvold as Wotan, & Susan Bullock as Brünnhilde and Terje Stensvold as Wotan in Die Walküre, & Jud Arthur as Fafner in Siegfried.Photographer: Jeff Busby.