Across 17 days from 1 March to 17 March 2019 the 2019 Adelaide Festival program promisesmore than 70 unique events in theatre, contemporary and classical music, opera, dance, film, forums and visual arts – including the return of local programs Adelaide Writers' Week, WOMADelaide and Chamber Landscapes at UKARIA Cultural Centre.
Among the 17 Australian premieres in the program are 10 world premieres. 23 shows will play exclusively in the Adelaide Festival (with ten of these artists and companies making their Australian debut) and 8 works especially commissioned by the Festival.
Delivering their third Adelaide Festival, Artistic Directors Rachel Healy and Neil Armfield said, "In 2019 we showcase the rich creative imaginations of the world's greatest artists – some very special works of sublime playfulness and joy along with works that are borne of the human impulse to understand, analyse and interpret world affairs. Classic stories reimagined for today's audiences and new commissions that leap off the stage with energy and thrilling conviction. There are also fascinating connections between Jo Dyer's first Adelaide Writers' Week and the broader program, and we know the Festival audience will love exploring these thematic links and spending 17 days inspired by creativity and ideas."
17 days and nights begin and endwith opera, music and dance: on the first Friday, Komische Oper Berlin opens a 5-show season of Mozart's The Magic Flute, directed by Barrie Kosky, followed in nearby Elder Park on Saturday evening by a free family concert, National Geographic's Symphony for Our World, when two hours of synchronised film and live orchestral music and chorus will offer Adelaide a journey through some of the world's most extraordinary wildlife spectacles.
Other opening weekend events include a newly commissioned work from Australian music icon Paul Kelly who has teamed up with Adelaide's Seraphim Trio plus James Ledger and Alice Keath to present the song cycle Thirteen Ways to Look at Birds.
Meanwhile, the voices of Moscow's Sretensky Monastery Choir and their tenor, baritone and basso profundo voices will perform three exclusive-to-Adelaide concerts in the Town Hall. The 42-strong choir that started in 1395, was closed down along with their monastery by the Russian revolution and re-opened by glasnost in 1994.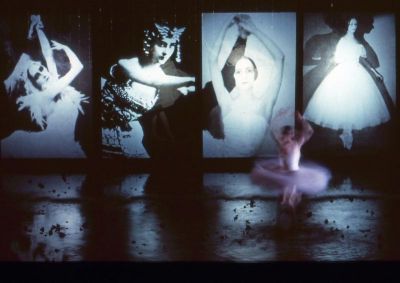 Also on the opening, Meryl Tankard has re-choreographed and re-staged her 1988 work Two Feet as a vehicle for ballerina Natalia Osipova, portraying the turbulent life of 20th-century ballet superstar Olga Spessivtzeva.
Just as opera, music and dance informs the opening weekend, very different examples of the forms can be found in the final weekend. At the other end of the 2019 Festival, opera will again feature as the Texan mezzo Susan Grahamappears atthe Adelaide Town Hall in a one-off Sunday-night concert exclusive to the Adelaide Festival, Irish cabaret singer Camille O'Sullivan performs her homage to the music of Nick Cave on The Palais, while in the Festival Theatre, contemporary dance will go on show for the last 3 festive nights, with the appropriately-named Grand Finale, the exclusive Australian premiere season of Israeli-born Hofesh Shechter's paean to the end of days.
While Artistic Directors Rachel Healy and Neil Armfield insist they don't seek out works for each season with a theme in mind, they acknowledge that artists across the globe often have similar preoccupations and interests in response to contemporary world events and challenges. This year, human displacement and migration is one of the recurring ideas evident across the 2019 Adelaide Festival program.
Counting and Cracking, Belvoir's epic new tale of home, exile and family, sheds light on the complexity of the Sri Lankan diaspora in Australia. On a very different note, Manus, by all-Iranian Verbatim Theatre Group reveals the confronting stories of detainees on Manus Island and Nauru, including the experiences of journalist Behrouz Boochani. Rarely seen outside Tehran, Manus is an Adelaide Festival exclusive.
Palmyra, a knockabout double-act by European duo Bertrand Lescaand Nasi Voutsas, metaphorically depicts the destruction of the beautiful Syrian city through the medium of slapstick.
South Africa's Isango Ensemble teams up with Britain's Young Vic to present the Australian debut of A Man of Good Hope, the real-life story of Asad Adullahi that has become part-play, part opera, part musical. It tells a story of human displacement with music and performances from its 22-strong ensemble.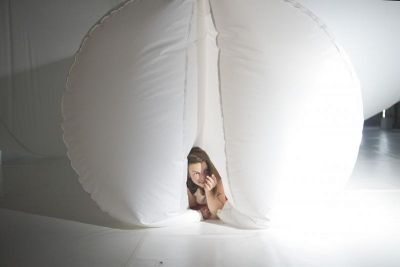 The diversity of modern theatre in its many formsis on show this year, ranging from the fantasy Dutch company Schweigman&'s immersive, Blaas - performed with audiences captive inside a giant white blob - to La Mama's take on Chekhov's Uncle Vanya, performed in real time over two days, unfolding within the rooms of Hans Heysen's historical home The Cedars, and spilling out into the surrounding landscape.
In another corner of contemporary theatre practice lie works that extract their subject matter from today's burning issues including the documentary style of La Reprise, from Swiss auteur Milo Rau, who recently had The New York Times wondering whether he is the most controversial director in the world.
A contemporary examination of engendered power relationships and its repercussions is visible in Nat Randall and Anna Breckon's The Second Woman, which sees one actress playing the same 10-minute scene 100 times continuously over a 24-hour period, opposite 100 'leading men' recruited from the Adelaide community.
Meanwhile, Scotland's Traverse Theatre and its production of Ulster American, is not about Harvey Weinstein – according to playwright David Ireland-but this three-hander of gender and ambition in a post-Weinstein world promises audiences will be caught between 'gasps, guffaws and the urge to storm out'.
Two Jews walk into a Theatreis a story of the personal and the political, in which Brian Lipson and Gideon Obarzanek play their real-life Jewish fathers, both immigrants, both bewildered by their son's chosen professions and both fiercely opposed to the other's political perspectives on Israel and Palestine.
By Heart comes from Portuguese theatre-maker Tiago Rodrigues, who will teach ten members of the Odeon Theatre audience to memorise a poem while relating the story of his nearly-blind, literature-loving grandmother, in a demonstration of our invisible inheritance – words and ideas.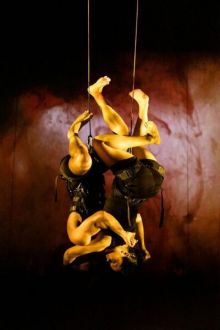 Pushing the boundaries of theatre into the physical realm of circus and acrobatics, young South Australian troupe Gravity & Other Myths follow up their 2017 Adelaide Festival debut with Out Of Chaos, specially commissioned by the 2019 Adelaide Festival, and Legs on the Wall's Man With The Iron Neck is realised through highly physical and daring aerialism.
A day out with the whole familyis in store during the 2019 Adelaide Festival. Aside from the immersive experience Blaas and the Festival's free, family-friendly opening event Symphony for Our World, the 2019 Festival also includes three unusual, highly visual events programmed with the whole family in mind: France's Compagnie Non Nova and their production Foehn will animate plastic bags (the supermarket kind) into creatures whose strange journey is performed to the music of Debussy; and SA's Windmill Theatre presents their take on Russian fable Baba Yaga, revealing the truth about a mystery woman who plays music too loud and eats jelly babies with her mouth open. Somewhere between cinema, aerial cartography and landscape photography, Australian visual artists Josephine Starrs and Leon Cmielewski's and the earth sighed presents land and oceans as spectacular but fragile living organisms, in which kids can 'swim' in virtual-reality oceans, or kick sand in virtual deserts. This unique event is presented in partnership with the Australian Museum for the duration of the Festival.
New work and classics featured in the music programinclude diva Susan Graham's final-night show, Late Night in the Cathedral, with the Adelaide Chamber Singers and guest soprano Greta Bradman singing the rarely-performed, complete Lagrime di San Pietro; Oslo's vocal/instrumental ensemble Trio Mediaevalpresenting their blend of mediaeval and contemporary pieces in St Francis Xavier Cathedral; and Musica Viva's Adelaide Town Hall recital by British cellist Natalie Clein, featuring Bloch and Beethoven.
Also in the Town Hall, violinist Richard Tognetti and fortepianist Erin Helyard, offer insights into sonatas by Mozart and Beethoven in Forces of Nature and a half-hour's drive away from the city, at the UKARIA cultural centre on Mount Barker summit, curator Genevieve Lacey presents the next chapter in the Adelaide Festival's Chamber Landscapesseries. For A Brief History of Time Lacey has gathered an ensemble – assembled from Arnhem Land, Scandinavia, Italy, UK and Australia; with yidaki, trumpet, viola da gamba, vihuela da mano, theorbo, violin, harpsichord, fortepiano, baroque bassoon, and voice.
Australian violinist Kirsty Hilton will play first violin with the Mahler Chamber Orchestra in the 60-strong orchestra's exclusive Adelaide performances, featuring Mozart's three final symphonies and a Schubert/Bruckner program. And Tim Minchin is Back in his World Premiere Adelaide Festival show.
Joining Tim in delivering world premieres to the Adelaide Festival is Robyn Archer in her new work Picaresque. Busking her way around a cardboard world of famous buildings she is joined by fellow-traveller and accordionist George Butrumlis.
When Robyn Archer's 'cardboard world of famous buildings' – architectural models of iconic and everyday buildings from every city she has visited – are not in use as the stage 'set' of her performances, her tiny world is on display as an exhibition/installation in its own right.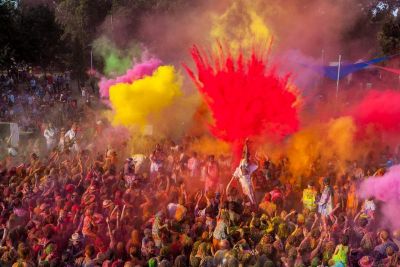 The Palais contemporary music program features 13 artists including some of Australia's topfemale talent with art-pop diva Sarah Blasko, Emma Donovan and The Putbacks in a tribute to Ruby Hunter, and singer-songwriter Megan Washington. Joining the Australian line up are jazz/improv musos James Morrison, Paul Grabowsky and Kram as The Others, Melbourne folk outfit The Paper Kites, Melbourne's indie-rock 5-piece Augie March andMinnesota's indie-rock 5-piece Hippo Campus.
Other international highlights include legendary post-jazz, post-rock trio The Necks, Brooklyn's alt-rockers They Might Be Giants, R&B-influenced Rhye (complete with that distinctive falsetto), ex- Dinosaur Jr. frontman J Mascis, Irish cabaret star Camille O'Sullivan with her tribute to Nick Cave and Rolling Blackouts Coastal Fever.
WOMADelaide willcelebrate traditional and contemporary music, dance, visual arts and street performances. The unique open-air festival set in Adelaide's Botanic Parkis a four-day journey of discovery. The thought-provoking environmental Planet Talks program returns, with family-friendly entertainment in KidZone and mouth-watering food through Taste the World.
2019 artists will include Amjad Ali Khan & the Adelaide Symphony Orchestra, Angelique Kidjo performing her reinterpretation of Talking Heads' album Remain in Light, Artonik 'The Colour of Time', Baloji, BCUC, Central Australian Aboriginal Women's Choir, Dona Onete, Jamie Smith's MABON, John Butler Trio, Julia Jacklin, Khruangbin, La Dame Blanche, Las Cafeteras, María Pagés Company 'Yo, Carmen', Sharon Shannon Band, Silkroad Ensemble, Taiwu Ancient Ballads Troupe and more.
Following the launch of the dance program with Two Feet, and before closing with Hofesh Shechter's Grand Finale, the Dance Program will feature three more examples of contemporary and traditional dance forms.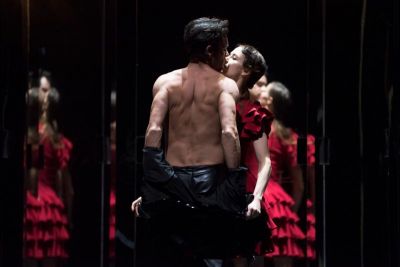 The Australian premiere, Adelaide-exclusive season of Dresden-based Semperoper Ballett's Carmen won Swedish choreographer Johan Inger a Prix Benois de la Danse award (an 'Oscar' of the ballet world) for his contemporary take on the famous Bizet opera.
Adelaide's Restless Dance Theatre will show that weeds are really just flowers in the wrong garden in Zizanie, one of two shows in the 2019 Festival created by Meryl Tankard.
And in another exclusive Australian premiere, Un Poyo Rojo from Argentina, will parody male peacockery and dance itself – while demonstrating excellence in the very form they are sending up.
Booking Details:
adelaidefestival.com.au or BASS 131 246
Images (from top): The Magic Flute, Two Feet Slides, Blass, Man With The Iron Neck, WOMADelaide and Carmen.