Expressions Dance Company and Hong Kong's City Contemporary Dance Company unite to create compelling choreography. Kiesten McCauley interviews EDC's Artistic Director Natalie Weir.
Dance lovers are bursting with excitement over the upcoming cross-cultural collaboration between Expressions Dance Company (EDC) and Hong Kong's City Contemporary Dance Company (CCDC), entitled 4Seasons. This world premiere work is the brainchild of EDC's Artistic Director Natalie Weir in collaboration with Dominic Wong (Assistant Artistic Director, CCDC) and Helpmann Award winning choreographer Kristina Chan. The three choreographers are now in the process of putting the finishing-touches on their individually devised sections of the production, that's set to movements from celebrated minimalist composer Max Richter (Woolf Works, The Royal Ballet) fused with Vivaldi's Four Seasons.
Natalie Weir's just completed the task of choreographing the sections that link the three choreographers' pieces together into one production. She graciously took the time out of her busy schedule to talk to Stage Whispers about the work, how it's all coming together and the inspirations behind her choreography.
"I love the music so much," she revealed, "The whole theme of seasons for me had multiple interpretations. Of course I had ideas about climate change but I was also interested in the idea of people's lives having different seasons.
"So in 4Seasons you see four couples representing the four seasons of life: the spring of eternal youth, the summer storms of life, the colour and beauty of autumn and with winter being retrospective and looking back with a wisdom you didn't have when you were 'spring'."
This compelling triple bill will bring together 20 dancers from Asia and Australia in a demonstration of sublime choreography.
"It's nice," Natalie said, "because you get to see how choreography can interpret the same thing in different ways."
Dominic Wong and Kristina Chan will be bringing their own interpretations to the theme, while also uniting theirs with Natalie's work.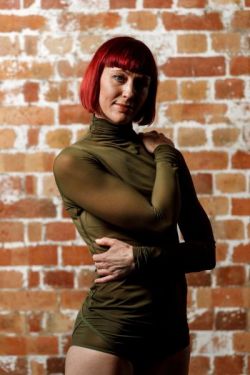 4Seasons is presented as part of EDC's five-year Chinese Australian Dance Exchange Project. It's a major collaboration involving three high profile Chinese dance companies working with EDC to develop culturally significant and ambitious new contemporary dance works in Australia and China. It also aims to provide vital opportunities for dancers and choreographers to deepen their practice.
"The collaboration's been really beautiful," Natalie enthused, "I think there is a sense of generosity between each side. It's not just about the dance its about the cultural exchange.
"We have a strong cross-cultural partnership that includes dancer exchange between each company, choreographer exchange, teaching and workshop facilitator exchange; so it's multi-layered and very meaningful. It's not just like we work together once a year and that's it. It threads throughout our whole program."
The cross cultural exchange has also influenced the ways in which the dancers are learning to move and express themselves.
"There's something really special about the Chinese aesthetic mixed with the Australian," Natalie mused, "Asian dancers are usually more petite. They're finer and smaller and because of that they move very quickly and fast and they're fluid and very flexible.
"The Australian dancers are much bigger. I mean we're bigger boned here and Australians are taller. My dancers tend to move a lot more slowly and they tend to move very big and they take up lots of space. The Australian dancers are also very fluid.
"So the EDC dancers are pushed to move quite fast," she explained, "While the Chinese dancers are pushed to move big and to take up more space."
It's taken the collaborators about 18 months to get to this stage from the initial meeting in which the idea for the show's theme was discussed. About 12 months ago Natalie and the EDC dancers began the loop of plane trips between Australia and Hong Kong to work and collaborate. Organising the rehearsal schedules alone must have been quite a routine, as dancers and choreographers travelled and worked simultaneously on separate parts of the production across two continents.
This week, the choreography, music, lighting and costuming will all start coming together in the lead up to the opening shows in Hong Kong.
"I see the collaboration with those elements as fundamental to the success of any work," Natalie said, adding, "Often when I see it in my head it's a complete picture.
"Lighting and design is as important to the work as the dance is; it helps lift those ideas. I love it when you can't really take one away because they coexist."
There's so much buzz in the dance world already around 4Seasons, it's a wonderful way for Natalie to be celebrating her tenth year as Artistic Director at EDC. While she still dabbles in choreographing for other companies, especially ballet, there's no sign Natalie's using the magic number ten as a reason to step away from EDC.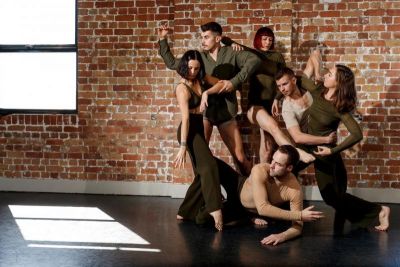 "I love the aesthetic of contemporary dance," she said, "At EDC I have six hand picked dancers and they are all equal collaborators," adding, "This year I have just started to do a bit more with ballet companies."
In fact, dance fans should keep an eye out for a special collaboration between Queensland Ballet and EDC later this year. It's just one of the dream collaborations Natalie's making a reality in her life.
"I keep dreaming them up and making them happen," she laughed, clearly thankful for her good fortune, "Right now I'm very satisfied. My work feels so meaningful and fruitful and this collaboration is a powerful thing in terms of cultural exchange, so I'm very happy with where I'm at."
Natalie's an amazing artist. Her work is known for great narratives with depth and meaning. Audiences here and abroad are sure to be moved and amazed by 4Seasons.
"I make my work to connect to people and move them and maybe they see themselves in that work," Natalie said, "I really feel dance serves best when it has meaning and has some sort of a narrative and relates to us."
Audiences can discover their own meanings within the work soon. 4Seasons will premiere in Hong Kong at the Ko Shan Theatre on the 1st of June before coming to QPAC's Playhouse Theatre from the 14th to the 22nd of June, 2018. Following the Brisbane season, the production tours to the Darwin Entertainment Centre and plays there on 29th and 30th of June.