For the last two years actress Lisa Peers has been involved with Whitelion Bail Out, the organisation's biggest annual campaign, which aims to raise funds to support youth at risk, by incarcerating their corporate supporters.
Taking place on the 11th May at YASMAR Juvenile Detention Centre in Sydney, with similar events to follow in other state, Bail Out gives corporate supporters the understanding of what it is like to be incarcerated. Staying in the jail overnight, participants will experience the full prison system - from being photographed, fingerprinted, having their belongings removed, ordering them around, forcing them to do push-ups, being put into solitary and providing prison style soup for dinner.
"I have great respect for Bail Out and what the Whitelion organisation does for youth. As Creative Director I use my acting skills to create a theatrical experience for participants," says Lisa Peers. "Our aim is to give them an authentic taste of what it's like to be incarcerated. If a single element of the night makes them feel uncomfortable and compassionate for the reality of what youths go through, then I think I've succeeded in my role. It's also wonderful to know I can help to make a difference in these young people's lives."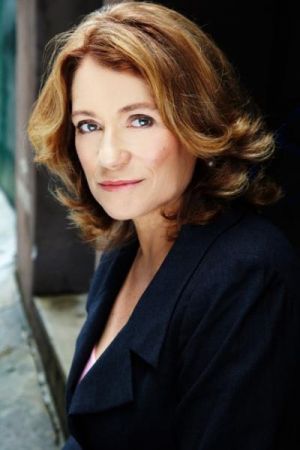 In 1998, drawing on her love of performance and foundation in front of the camera, Lisa founded Peers and Players, a specialist agency which provides actors for corporate Development and Assessment Conferences. The natural match led to her being asked to be Creative Director for Whitelion Bail Out. Now Lisa is involved in the Sydney and Adelaide events. Managing the theatrical experience, Lisa has sourced actors, providing a fully scripted brief and even performed in the events.
Lisa says of her participation in Bail Out:
"As a young actress, with some TV and modelling experience, I left home in Melbourne to attend NIDA and lived alone in Sydney aged just 16. As the only child of a single parent I had already learned to grow up quickly, and consider myself fortunate to have survived the temptations of sex, drugs and rock and roll at an early age. Some of my friends were not as fortunate. And my upbringing was quite secure compared to the kids Whitelion helps.
"I support Whitelion because I know how easy it is for kids to fall through the cracks. "The young people they mentor and support often come from extremely disadvantaged backgrounds, often with families who have first hand experience of the Justice System. I can only imagine how miraculous it is for these young people to have an organisation like Whitelion come in and give them daily support and mentoring, assisting them in all kinds of ways to get training, job placements, see possibilities they would have never thought achievable, and literally turn their lives around on a daily basis.
"I and my team of actors at the Bail Out events were so touched at the event last year, to hear about these real life stories of love and redemption. It's a little that we can do to lend our acting skills and time to bring the plight of these at risk youth to life for just one night, in order to raise awareness and funds for this inspiring event."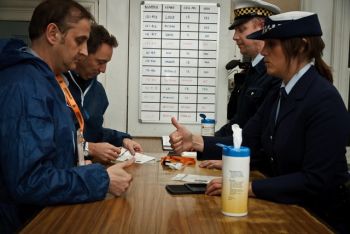 Lisa Peers' acting career spans film, television and theatre in both Australia and the USA. Her early film credits included working with Jack Thompson on the historic drama Sunday Too Far Away, Buddies with Colin Friels, Monkey Grip with Noni Hazlehurst the NZ classic Solo and Finding Nemo. She has also guest starred in COPS LAC, All Saints, A Country Practice, Home and Away, Bellbird, Pacific Drive, The Power The Passion and many others.
Whitelion works nationally with young people in the youth (juvenile) justice system and at risk kids from abusive family backgrounds or children who have been abandoned; creating support programs. The organisation aims to raise $500,000 this year.
Whitelion Bail Out Sydney Event details
Date: Friday, 11 May, 2012
Time: 5:30pm
Venue: YASMAR Juvenile Detention Centre, Haberfield
RSVP: natasha@tsuki.com.au
Bail Out events also occur in the following states:
Tas – 25 May
VIC – 25 May
SA – 16 Aug
The Bail Out is Whitelion's national fundraising and awareness campaign.