The Australian Ballet has announced a season of ballet masterpieces in 2013, alongside a suite of offstage projects.
The 2013 season features:
• Don Quixote
• Vanguard 

• Graeme Murphy's Swan Lake

• La Sylphide

• Alexei Ratmansky's Cinderella

• Bodytorque.Technique

• Symmetries

• Stephen Baynes' Swan Lake
While Sydney and Melbourne will see the majority of the performances, there are also seasons in Adelaide, Brisbane and Canberra. The Dancers Company will tour Paquita, a new work by Simon Dow and Swan Lake Act III to regional Australia.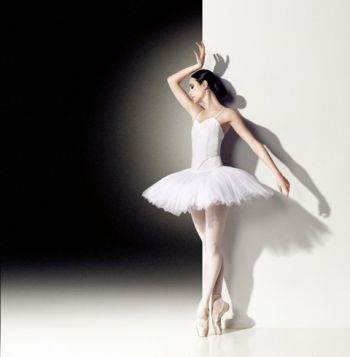 Launching the season in Melbourne today, Artistic Director David McAllister announced the 2013 repertoire and a number of initiatives the Ballet
 has in development.
"We've achieved so much in our 50th year. We've toured to New York, commissioned six new artistic works across dance and music with Infinity, collaborated with Bangarra Dance Theatre, brought together eight dance companies for Let's Dance, visited almost every corner of Australia on our national tour, released a special anniversary coin
… and we're not even done yet!" said McAllister.
"There's an extraordinary appetite for ballet in Australia – almost 400,000 children are dancing each week, audiences are strong and we're going to use that momentum to drive ballet forward and grow future audiences.
"My vision for the company over the next five years
is to make sure that ballet is accessible to all Australians. We will be developing a Children's Ballet; a new ballet film starring our dancers in an iconic Australian landscape; we'll use the latest in broadcast technology for a ballet to be filmed in 3D; we'll be broadcasting more ballets than ever before; and we'll be increasing our Dance Education Ensemble to double the amount of schools we can visit with our Education programs.
"Currently we engage with around 12,000 school students a year, and many of those from disadvantaged areas where we provide the program free of charge – thanks in part to Government and philanthropic support. We also have a growing engagement with Indigenous communities through our Education programs, and with more support,
we can deliver even more of these life-changing programs."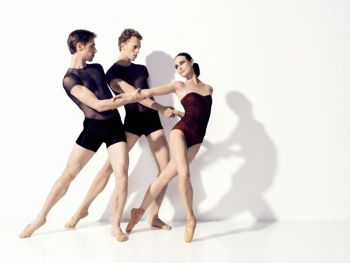 The Australian Ballet's commitment to "caring 
for tradition, daring to be different" remains at the forefront of each project the company undertakes. Commissioning new works, attracting the highest calibre of international choreographers and guest artists, nurturing artisan skills across a number of artistic endeavours and collaborating with other organisations such as orchestras, corporate sponsors and media partners to reach broader audiences are critical to the Ballet's success.
Ballet fans in Melbourne will be treated to a free outdoor performance with Telstra's Ballet in the Bowl, taking place in the Sidney Myer Music Bowl.
The Dancers Company will tour regional areas in New South Wales, Northern Territory, South Australia and Victoria. In its 34th annual tour the company will present Paquita, a new work by Simon Dow and Swan Lake Act III.
Away from the stage, The Dance Education Ensemble will continue to engage school children across Australia with their interactive dance and movement workshops, Out There – The Australian Ballet in schools.


The Season
Don Quixote
Arts Centre Melbourne, State Theatre – March 15 – 26
Sydney Opera House, Opera Theatre – April 5 – 24
Don Quixote is a classic masterpiece full of infectious charm and lively performances. With its heady mix of Spanish dash and comedy, Don Quixote is feel-good ballet.
Vanguard
Sydney Opera House, Opera Theatre – April 30 – May 18
Arts Centre Melbourne, State Theatre – June 6 – 17.
Three game-changing ballets that redefined ballet in their time. George Balanchine shook up classical ballet with his exploration of the Ancient Greek "humours" in The Four Temperaments. Jiˇrí Kylián raised the bar for abstract ballet with Bella Figura. And Wayne McGregor's Dyad 1929 is demanding to dance and amazing to watch.
Graeme Murphy's Swan Lake
Arts Centre Melbourne, State Theatre – June 22 – July 1.
Graeme Murphy's Swan Lake was an instant smash hit when it premiered in 2002 and has become a calling card of the company at home and abroad. One of Murphy's great strengths as a choreographer is retelling traditional stories with a twist.
La Sylphide
Arts Centre Melbourne, State Theatre – August 29 – September 7
Sydney Opera House, Opera Theatre – November 7 - 25
Two ballets that epitomise the Romantic period of mid-19th century ballet. La Sylphide, a love story with fairies and Scottish kilts, was the first ballet to put women en pointe. Petipa's glittering party piece Paquita allows dancers to display the height of their technique and showmanship in this elaborate tutu-fest.
Cinderella
Arts Centre Melbourne, State Theatre – September 17 - 28
Sydney Opera House, Opera Theatre – November 29 – December 18.
Cinders is getting a brand-new dress! Alexei Ratmansky is creating a new version of Cinderella on The Australian Ballet. Set to Prokofiev's score and featuring Surrealism- inspired sets and costumes by French designer Jérôme Kaplan.
Bodytorque.Technique
Sydney Theatre at Walsh Bay - October 31– November 3
Dancers from The Australian Ballet turn their hands to choreography trying out new ideas, discovering new skills and let loose to experiment – this year, with the theme of technique.
Symmetries

Canberra Theatre Centre – May 23 – 25
In celebration of the Centenary of Canberra, Garry Stewart will premiere Monument, a new work inspired by the 25th anniversary of Parliament House. The Australian Ballet will also perform Harald Lander's Études.
Stephen Baynes' Swan Lake
Queensland Performing Arts Centre, Lyric Theatre -February 22 – March 2
Adelaide Festival Centre Festival Theatre – July 5 – 11.
Following its world premiere in 2012, Stephen Baynes' Swan Lakegoes on tour to Brisbane and Adelaide. With its mythical storyline, delicate corps of swans and doomed love, Swan Lake is an ageless ballet that has enchanted audiences for over a century.
Images (from top): Amber Scott and Adam Bull; Amber Scott; Ty King-Wall, Adam Bull & Amber Scott & Amber Scott & Adam Bull. Photography Georges Antoni.