The Australian Ballet have announced that Ella Havelka from Bangarra will be joining the company.
She will be the first Indigenous dancer to join The Australian Ballet. Havelka will perform her final shows with Bangarra Dance Theatre in Terrain in Brisbane this week and will start rehearsing with The Australian Ballet in Sydney in November.
Artistic Director David McAllister said he was thrilled that Havelka had accepted the offer to join the company.
"We've been watching Ella for many years and have witnessed her grow and develop into a beautiful artist. In particular, she was sensational in Warumuk – in the dark night, part of ourInfinity program, which she also performed in New York on our 50thanniversary tour.
"We're very excited that she will become part of The Australian Ballet family, and know that the ballet community will eagerly await her first performances with us," said McAllister.
The invitation from the Australian Ballet is a homecoming of sorts for Ella, who trained with the Australian Ballet School, graduating in 2007 after touring with the dancers company. Now after 4 years with Bangarra Ella continues her journey of fulfilling her long held dream of being a ballerina.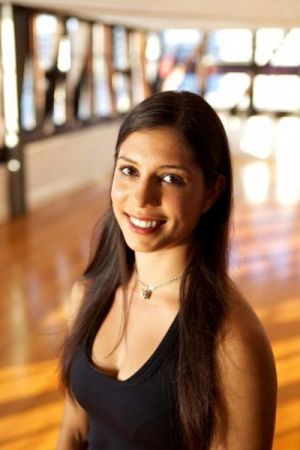 Ella commences her contract with The Australian Ballet immediately, becoming the only Aboriginal dancer in the company's history. Bangarra's long association with The Australian Ballet began in 1999 with Stephen Pages' acclaimed Rites. During 2012, as part of the Australian Ballet's 50th Anniversary celebrations Stephen Page created Waramuk-in the dark night bringing both companies' dancers together to perform at Lincoln Centre, New York.
Ella, a descendant of the Wiradjuri people, has had a remarkable journey with Bangarra growing as an artist, connecting to her culture, and performing across Australia and the world. Receiving a Dance scholarship as a part of the Rio Tinto Aboriginal Fund Professional and Educational Development Program, Ella made her first appearance in Fire – A Retrospective in 2009 and was nominated as 'Dancer to Watch' in the Dance Australia Critics Survey two years running. Since then she has performed in Stephen Page's Mathinna nationally and regionally, in Bangarra's of earth & sky, toured Europe with Spirit, performed nationally in the acclaimed Belong and through teaching Bangarra's workshops across regional and remote locations has helped many Aboriginal children to connect with their culture.
Bangarra's Artistic Director Stephen Page said "Ella is one of this country's greatest young talents and as she continues her journey as an Aboriginal woman and an Australian dance artist we wish her every success.
With her exceptional technique, strength and agility, her natural warmth and ability to connect with the audience we know she will thrive with the Australian Ballet when she trades knee-pads for pointe shoes!"
Ella's final performance with Bangarra will be in TERRAIN this Sunday 7 October at QPAC in Brisbane. Described as a hymn to country, TERRAIN transports us to Lake Eyre the place of Australia's inland sea: one of the few untouched natural waterways in the world. Bangarra explores the relationship of Indigenous people to country and how landscape becomes a second skin.
Bookings 136 246 or www.qpac.com.au.
Images: Jake Mangakahia (The Aus Ballet) and Ella Havelka (Bangarra) in Warumuk - in the dark night at Lincoln Centre. Photo by Lisa Tomasetti. Ella Havelka Photo by Andy Solo.