Broadway legend Ben Vereen visits Australia during June 2012 in his solo show Steppin' Out, playing at the Adelaide Cabaret Festival, then in Sydney and Melbourne. He spoke to Coral Drouyn.
"I never set out to be a star. I just wanted to be working. When I arrived in Hollywood I saw all the familiar faces, people I'd seen on the screen, famous people, all waiting in the social security line and I thought…I have to think of this as a job; a job I love doing, but one I get paid for. I have to earn a living."
Ben Vereen is disarmingly open and honest as I talk to him by phone just three weeks before he flies to Australia for his first ever limited tour.
"It's my first time ever in Australia and it's exciting for me. I feel like a kid going on an adventure."
There's a certain irony in the fact that Ben's first overseas trip, back in the seventies, was how he found out he was adopted, when he applied for a passport. That was the start of a different kind of adventure.
"I discovered I had a real mother who had passed, and siblings I never knew about. But my Mom…my adopted mother…she was so wonderful. She wanted something special for me. We lived in what used to be called a ghetto. But it was the sixties and "tokenism" was pretty rife. So I got chosen to go to dance school, and that opened a whole new world."
Amidst interjections from Ben's delightful grandson, whom he is baby sitting, we talk about musicals, honouring your gift or talent, recovering from a horrendous car accident when he feared he would never dance again, and, inevitably, the man who gave him a job at age 18, Fosse – the word, just the one name, still leaves all of us musical theatre tragics awestruck.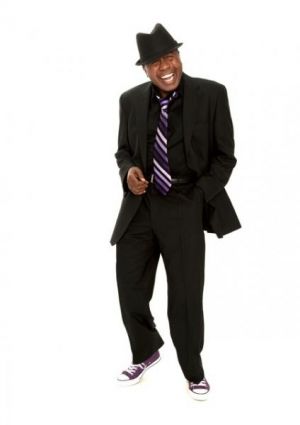 "Bob was more than a great dancer, great choreographer, great director, he was my mentor; the benchmark I constantly tried to reach." I can hear the emotion, the genuine love and respect in Ben's voice as he speaks.
"Bob was my teacher as well," he tells me. "He couldn't believe I knew nothing about Broadway and I had never even seen a Broadway musical in my life. So he took me to see Gwen Verdon in Sweet Charity. Boy, talk about the smell of the greasepaint – I took one look at that show and I thought, "I want to be ­here doing that!"
And so he was – Bob Fosse saw in Ben the shape, the style, the commitment he needed in his dancers. Ben had the advantage of being a triple threat "singer, actor, dancer" and strong in all three disciplines. I ask him what it was about Fosse's style that influenced so many choreographers and was still so new, so relevant today. There's not a choreographer alive who hasn't been influenced by Fosse in some way. Ben thinks before he answers.
"It's erotic," he says, "sensual, but not in a …y'know…. dirty way. The sexiness comes from inside. It looks simple, innocent, but it's the opposite. His lines, the arched back, the pelvic thrust, it's all about the good side of eroticism, and that is always new, always fresh."
When Ben stepped on a Broadway stage as The Leading Player, dressed in shiny black, in Pippin and told us "We've got magic to do, just for you, we've got miracle plays to play," he became a superstar. The show may have been called Pippin, but the Leading Player revitalised Broadway with a combination of talent and energy that had not been seen for many years. Ben was already a force to be reckoned with – from Hair on stage, to Chicken George in Roots on TV– to Sweet Charity on film. It was the latter that cemented his friendship with Sammy Davis Junior, already an icon and a legend.
"You know, I never thought of Sammy as a tag, a caption, with a neon sign over his head saying "legend" with an arrow, like the doorway to a bar. It never occurred to me to put that label on him. He was just my friend, a dear man who was always there for me." Ben chuckles on the other end of the phone.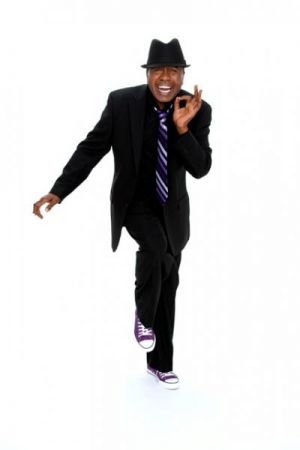 But the tag is inescapable, and it is fitting that it passed from Sammy to Ben. Does it come with responsibility I ask? Is it daunting?
"Well yes, I feel very responsible." He waxes serious. "We're a disposable society. We disregard everything that went before. We throw away talent that can inspire those still to come; we tear down tall poppies and stamp out their excellence. We show no respect for those who blazed trails in life for the rest of us to follow. That's just not right. So I try to give something back. I'm the Artistic Director of the 'Broadway Theatre Project' started by Anne Reinking. For three weeks each year we go to universities and I work with talented people; I share what I know. I try to communicate and connect with kids who could almost be my grandchildren. I do my thing. I'm not sure if I change their work, but what I want to do is change their thinking, their approach. I want them to let go of all the outside stuff and just let the light inside - the talent - do its thing. God put the talent there for a reason. Don't hold it inside. Don't try to own it. Just let it use you."
They're wise words for living life, even