South Australia is well known for its Arts festivals, with the Adelaide Cabaret Festival and Cabaret Fringe featuring strongly in the mix. South Australia-based Cabaret performers now have the added benefit of another festival, produced in Adelaide later in the year than the others and, importantly, at no cost to artists involved, just a 50:50 door split. Lesley Reed reports.
For many contemporary cabaret artists, original work is suffering due to a range of issues including lack of available venues, high venue costs, acts struggling to compete in major festivals and more. Cabaret Under The Star is a festival set up to encourage SA cabaret performers to present their shows to local audiences with little cost impact and at a time of less competition.
This year's season is from October 20-29, with all shows at the performers' choice of two theatres within the versatile Star Theatres venue on Sir Donald Bradman Drive, Hilton, which is central for audiences from all over Adelaide and beyond.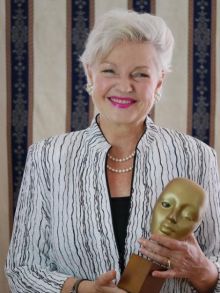 This is the third year the popular Cabaret Under The Star festival has been staged. Venue Manager and creator of Cabaret Under The Star, Malcolm Harslett said, 'Last year we had twenty six different shows giving forty six performances over a six-day period. This year we will also have food available and sponsorship from Community Television Channel 44 including an Opening Night television special, as we have had for the last 2 years.'
The TV special will be recorded on October 18th to be telecast by Channel 44 on Thursday October 19 and repeated as an Our Time special on Monday October 22. The Cabaret Under The Star season will continue for the following Friday, Saturday and Sunday, during both weeks.
A taste of the shows booked to date for Cabaret Under The Star includes:
Those Guys that Dance
Energy, charm and fun in dynamic routines from an all-male dance cast that'll have audiences dancing in their seats.
Auslusion Spook-Tacular!
Join Mr. Stunz and Mr. Wonders, Victorian-era magic duo, for a night of the strange and mysterious as they attempt to contact the other side. A night of magic, mystery and the supernatural.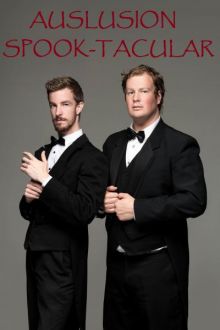 Coral Browne: This F***ing Lady
Covering the life and loves of Coral Browne, this show already has wonderful reviews under its belt, such as in an email from Miriam Margolyes- 'A delightful, surprising show, superbly presented by Genevieve Mooy…'
Le grand Le grand
Performed by Shelley Dunstone (voice) and Ed Heddle (piano).On a musical journey from Paris to Hollywood, this show celebrates the songs of prolific French composer Michel Legrand, the movie themes, their stories, his 85 years… and the Windmills of his Mind.
Malcolm Harslett is currently encouraging more local artists to register for the festival. 'The shows are quite diverse this year,' Harslett said. 'Tickets are now open as well, so the sooner artists join us in this exciting festival the better for them.'
Terrific benefits for artists becoming part of Cabaret Under the Star include the online and face to face box office, the venues at no cost, a technician for lights and sound in both venues, coverage of cleaning and electricity costs, general overall promotion, all theatre staffing and a rehearsal with the light and sound technician provided.
Cabaret Under The Star is for South Australians and performed by South Australians. If you have a great act you'd like to showcase, now's the time to make contact with Malcolm Harslett and be part of a vibrant and fruitful cabaret festival. All details and application forms for artists are available at http://www.startheatres.com.au/Cabaret-Under-The-Star.html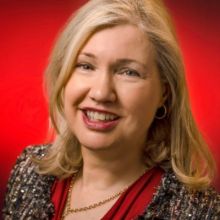 Now in its third year, it is clear audiences enjoy this festival. Tickets for the 2017 season of shows are available right now. Don't miss Cabaret Under The Star.
CABARET UNDER THE STAR
WHERE: Star Theatres, Sir Donald Bradman Drive, Hilton
WHEN: October 20-29, 2017
TICKETS: $28.50 or four for *$90 (*in person or phone bookings only)
TICKET BOOKINGS: www.trybooking.comor call 08 82341800
FURTHER INFORMATION: office@mightygood.com.au or call 08 82341800
Images (from top): Those Guys that Dance; Genevieve Mooy; Auslusion Spook-Tacular! and Shelley Dunstone.