Coral Drouyn talks to two of Australian Musical Theatre's greatest stars, Nancye Hayes and Todd McKenney, about their new show together.
The year was 1967, and while Nancye Hayes was firmly putting her "watch this space" stamp on the title of Australia's First Lady of Musical Theatre in Sweet Charity, a two year old Todd McKenney was swapping his nappies for his first pair of tap shoes. Neither could have had any inkling that their paths would cross more than twenty years later, when they shared the stage in 42nd Street, or that thirty years later they would cement their friendship with a new two hander called (appropriately) Bosom Buddies.
Yet despite the generational gap, they have more in common than just being great performers. Both were brought up by single parents; Todd's parents split when he was nine, and Nancye lost her father in a tragic accident when she was eleven years old. Their mothers had the most influence on their lives, and because of that, dancing became a number one priority. In Nancye's case, dancing was physiotherapy after an operation to remove a growth from her hip.
"I had to wear one of those awful calliper things on my leg for what seemed like eternity," she recalls. "The doctor said I would need physio so as not to have a limp in the weakened leg. It was either dancing or swimming. Lucky for me Mum chose dancing."
Nancye started lessons when she was nine. Her mother, Lola, worked as a barmaid at the old Manly Pacific Hotel to pay for them. Manly in the 1950s was a popular beachside getaway for Sydneysiders, but it was hardly Ibiza, or even the Gold Coast.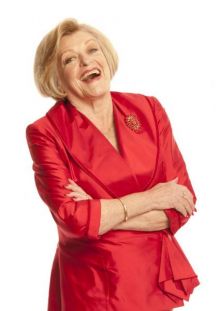 "It's hard to even remember what Australia was like back then; a simpler life, also more difficult in some ways. It was quite shocking for anyone to think of a career in the theatre, so I had a nice safe office job once I left school. Even if you felt you had to try (and for me dancing was all consuming) there really was not a lot of future in it. Australians were confined to the chorus in Aussie productions and you were stuck being a 'gypsy' until you were too old to dance," Nancye reminisces.
"Meanwhile, overseas artists got most of the lead roles in the big musicals. They didn't have to be great (and many weren't) as long as they were imported. I hear the same complaints about "stars" today, but honestly, you had to be there back in the day, when audition lines were so long they went around the block and your chances were 1 in 1000 of getting a job, to understand how hit and miss it was."
It was only a year before Sweet Charity in 1966 that Jill Perryman had played Fanny Brice in Funny Girl – the role that made that Barbra Streisand a star. Producers had "taken a chance" on the amazing Perryman, who won rave reviews, but they weren't inclined to do it again with Sweet Charity.
"I owe everything to Betty Pounder (the legendary Aussie choreographer)," Nancye explains. "She believed in Australian talent and she would push for local performers and bang on doors till they gave in. I still have a treasured letter that she wrote to the American producers of Sweet Charity in which she puts herself on the line to convince them I was the best person for the role. Without Pounder there probably would be no musical theatre here; certainly no truly local productions. She paved the way. Today there are Performing Arts academies and you come out with a diploma that qualifies you to teach, even if you never make it on to a stage. I don't have the qualifications to teach. Ironic, isn't it?"
For Todd, there was never a time when he didn't dance, once he learned to walk.
"My mother, Peta Norton, had a dancing school in Perth where I grew up," Todd tells me. "I'm not sure if I actually wanted to learn or if it was a case of mum figuring I might as well because it wouldn't cost anything. I do remember that I didn't get any special treatment. In fact my lessons were always at the end of the day - sometimes as late as 10 o'clock at night, when Mum was through with the paying classes. But I guess it was part of my genes and I never had to be pushed, not after the first time I ever stepped on a stage."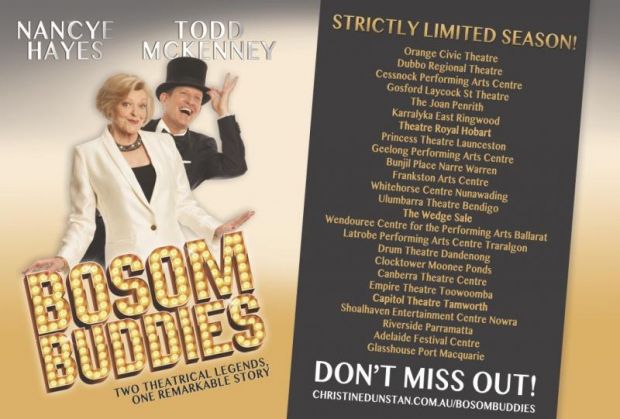 Nancye and Todd are very different personalities, though both share the almost extinct ethos of "the show must go on, no matter what." They're "old school pros" in the tradition that has always made theatre great, but what do they see in each other?
Nancye on Todd.
"Well he is very brave on stage, quite fearless sometimes, whereas I am most comfortable hiding behind "The Book". He's willing to push boundaries, and nothing fazes him, except people not giving 100% - we're alike in that way. He's a BIG personality, totally at ease with being himself and not afraid to make jokes at his own expense, or to ad lib his way through a production gaffe. And of course he is super talented, and a great dancer, with probably more strings to his bow than anyone in the country. He is very funny, and he has an acerbic, sometimes wicked, wit. I'm not getting any younger, let's be honest, but he makes me feel very safe when I'm on stage with him. And he makes it fun."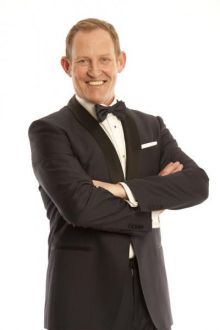 Todd on Nancye.
"Let's face it – the word "Star" gets thrown around a lot, but Nancye is a legend and there aren't too many performers who can genuinely claim that title. Plus, there is no 'side' to her. She doesn't throw her credits, or the fifty years of experience, in your face. She's totally professional, and she ALWAYS listens. Off stage she is down to earth and considerate to everyone and you might think she's a pushover. But then she steps on-stage and it's like all the spots (spotlights) came on at once. She's dazzling. It's actually hard to take your eyes off her, even when you're next to her. She has presence; real authority backed up by talent. You can't fake that, you either have it or you don't. And we share the belief that if you're lucky enough to be paid for being up there on a stage, you give 110% at every performance. It doesn't matter if it's a matinee for Senior Citizens, they are entitled to the best performance you can give. Nancye wouldn't know how to do anything else. She's a National Treasure."
**
While each admired the other's talents for nearly two decades, it wasn't until they worked together on Richard Alfieri's two hander play Six Dance Lessons in Six Weeks in 2006 that they realised how much they had in common. The show – at the Sydney Opera House Playhouse – broke all records and is still the most successful production Sydney's Ensemble Theatre has ever mounted.
"I think the audience might have been more for Todd than me," Nancye explains. "They knew him from the film Strictly Ballroom and from The Boy from Oz, and of course they saw him on the TV as the mean judge in Dancing with the Stars."
"Well, it wasn't the usual music theatre audience, I'll grant you that," Todd recalls, "but they were all members of Nancye's fan club by the time we finished. And when we reprised the show ten years later we had a short Q&A at the end of every performance, and the idea of Bosom Buddies was born."
Both Todd and Nancye realised that they took their theatre life for granted, including a myriad of interesting and often hilarious anecdotes that had actually happened to them over the years, but there was an audience that really wanted to hear about life after the curtain comes down. They were asked about different shows and their personal lives and realised that what they had shared with each other was perfect material to share with an audience.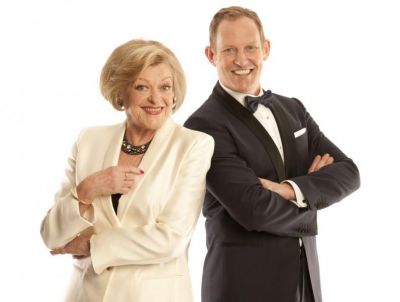 I know Nancye as a very private person, so I asked if she felt daunted by the prospect.
"Yes of course," she said. "But that's the very reason for doing it. It's about time, isn't it? I'm realistic enough to know there won't be many more chances. I'm not up to doing a long run show with eight performances a week for a year any more, but I still love performing and, more importantly, stepping outside my comfort zone. And we have music by Michael Tyack, who is a one-man orchestra, so clever, and Jason Langley directing and he's so very special."
"And Nancye doesn't drive," Todd explains, "and I love driving, so it will be the two of us in the car driving from theatre to theatre. We'll rehearse the anecdotes but just play it by ear when it comes to the audience part."
And what if they get asked the unexpected - something intense and personal?
"There are no restrictions," Todd says. "We want to be as open as possible, and that means I will probably be too outrageous at times. But Nancye, who is the same age as my mum, will no doubt give me a clip round the ear and pull me back into line. I have drawn a very firm line in the sand and I've promised I won't step over it."
Maybe not, but there's no guarantee he won't dance over it with Nancye beside him. That's what Bosom Buddies do.