It's a sad but familiar story. The young rock star whose flame burns out due to living life in the fast lane. In the case of legendary musician Gram Parsons he literally did end up in flames, albeit after he died. His life is being portrayed in Melbourne in a new show performed by Jodie Lane. Lucy Graham reports.
Jordie Lane, the 27 year-old Australian singer-songwriter, has put his writing life in Los Angeles on hold to prepare to play legendary musician Gram Parsons in Grievous Angel: The Legend of Gram Parsons.
Playing Parsons is close to Lane's heart. Describing the opportunity as "an honour and privilege", Lane has taken inspiration from Parson's refusal to let "musical stereotypes get in the way of making good music".
Not only is Lane a year older than Gram Parson was when he overdosed on morphine and tequila, but much of his latest album was written in Room 8 of the hotel at the edge of the Mojave Desert where Parsons died.
Gram Parsons' life and death reads like a Greek tragedy. His father committed suicide when Gram was 12 years old and his mother drank herself to death five years later. His stepfather, Bob Parsons, had Gram's younger sister, Avis, committed to a mental institution, and she was later killed in a boat crash. Bob died of cirrhosis of the liver.
Parsons was not a star in his lifetime, but the bizarre theft and burning of his body in the desert by his manager Phil Kaufmann made him an overnight sensation. Kaufmann was charged with stealing the coffin – but not the body. His defence was that he attempted to cremate Parsons as per his wishes.
It's an angle that annoys Lane, but is unavoidably part of the story.
"It is dramatic, and some people tend to focus on that more. In the play it's not sensationalised at all."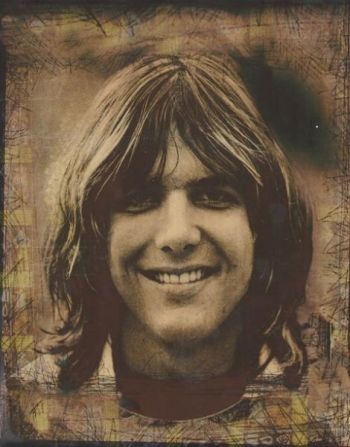 Grievous Angel: The Legend of Gram Parsons, set on the night before Parsons died, is written and directed by Michael Bate, who conducted the last interview in March 1973, six months before.
The script is principally a chronological monologue with songs, in a live gig format. Alongside Lane will be Clare Reynolds as Emmylou Harris and a four or five piece backing band, but the weight is very much on Lane's shoulders.
Jordie Lane's stage experience includes a collaborative stand-up comedy gig with his mother, comedian Denise Scott in "Scotty and Son", at the 2004 Melbourne International Comedy Festival.
"It was easy and brilliant to be on stage with my mum," said Lane. "She is the seasoned professional. I just knew that she always had my back. But this is going to be totally different - playing a character that's not you."
"Mum has been so important [to my career]," said Lane. "She's always been a huge role model and influence. I love trying to make people laugh, which definitely comes from her. Just watching her stick at it - there are a lot of ups and downs in the entertainment industry."
"She always kind of said, you know if at any stage you want to go in a different direction to entertainment, its probably not so bad."
"When I was young I wanted to be a private detective because I'm a snoop. I like to know secrets and I like to try to get inside people's heads. I think I know where to draw the line, but I like to have something to tell that people don't know."
Lane says there wasn't a huge record collection when he was growing up, but his mother sang a lot around the house and his father had the knack of picking up any musical instrument and playing it. Lane remembers his father turning up to teach kids ukulele on his first day of school, and by nine Lane wanted to play rock n roll guitar.
These days the family is one of the far-flung variety. With Jordie in LA and his younger sister working internationally it has been three years since they have been in the same city.
"We're a really close family, so that's a long time for us."
I press Lane on how he'd describe his own music, but he is resistant.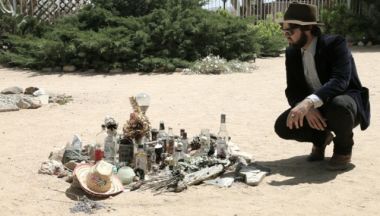 "I always like to call myself a singer songwriter. I don't want to not write a reggae song because I'm not a reggae artist. Everyone wants to put a label on you so they can sell it. People need things handed to them in a way they can understand. Folk music is one word I would use because I like the idea of telling stories. Stylistic sound is not really my focus. It's more how I tell the story."
But what is it that Lane finds so inspirational in Parsons' musical legacy.
"Firstly it was the sound of his voice. He came in there with this velvety [voice], a bit raspy. At times his voice would fall off the note. There is such an honesty and fragility in that, and I relate to that being a person in the world, and being vulnerable. It's all about telling an honest tale."
"[Parsons believed] you shouldn't be afraid to blend styles, or box it up or pigeon hole it. If they were good they could work together."
One tires of hearing about talented artists who live a life of self-destruction, never fully realising their potential. There are too many of them, and to my mind they are held uncomfortably high as examples.
In Parsons case, he has beenthe subject of five biographies, four tribute albums and a documentary film, Fallen Angel. The term Angel troubles me, because by all accounts he was as flawed as the next person.
That said, Parsons' influence on artists is as diverse as Keith Richards, Elvis Costello, Steve Earle, Norah Jones, Beck, Tom Petty, Ryan Adams, Wilco, Lucinda Williams, Dwight Yoakam, REM and the Black Crowes. One hopes when Grievous Angel opens on 20th July, 2012 at the Athenaeum Theatre it will be a celebration of his creative energy, and not the glorification and ritualisation of tragic human mistakes.
Images: Jordie Lane singing at Joshua Tree, Gram Parsons and Jordie at Gram Parsons' memorial.