During September Brisbane has the unusual situation of two different versions of the Grimm Brothers classic fairytale Snow White playing main stages during September 2016. Peter Pinne reports.
First up is the exclusive Brisbane appearance of France's Ballet Preljocaj performing Snow White as part of QPAC International Series and the Brisbane Festival. It plays the Lyric Theatre, QPAC, from the 2nd September until the 11th.
Headed by the award-winning Artistic Director Angelin Preljocaj, Ballet Preljocaj is France's major ballet company and one of the leading contemporary ballet companies in the world today. With music by Gustav Mahler, performed by the Queensland Symphony Orchestra under the baton of Johannes Fritszch, the ballet features costumes by the world renowned fashion designer Jean Paul Gaultier.
QPAC's International Series in recent years has brought exclusive seasons of the best international companies to the state, including the Bolshoi Ballet, The Hamburg Ballet and the American Ballet Theatre.
According to John Kotzas, QPAC's Chief Executive, "The QPAC International Series program brings those companies that are exemplary across the performing arts genres to Brisbane and those that are pushing the boundaries of their art forms.
"Ballet Preljocaj is certainly one of those companies. Snow White is a phenomenal piece that traverses the darker side of human condition and explores themes and ideas that are familiar to us all.
"We expect about one-third of our audience will travel to Brisbane to participate in our International Series; these exclusives are a way to showcase our wonderful state", said Kotzas.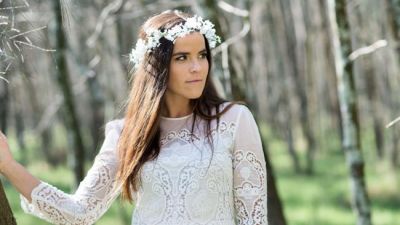 Brisbane Festival are also involved in the second Snow White which is a co-production between La Boite and Opera Q. It is an entierely new version of the fairytale created by Lindy Hume (director), Zulya Kamalova (Composer), and Suzie Miller (libretto), which plays at the Roundhouse Theatre from 3rd September until the 24th September.
Snow White features four singer/actors whose vocal styles span opera to rock. Leading the cast is Stephanie Pickett, an indie-rocker who works under the name Ella Fence and who has toured three continents with her original music. Michael Tushine, a multi-disciplinary musician and singer, whose most recent appearance was in QTC's Country Song, also stars along with Kanen Breen, the superstar of the Australian Opera world known for his performance of Rodolfo in Baz Luhrmann's production of La Boheme on Broadway and more recently in the Helpmann award-winning The Rabbits. Rounding out this eclectic cast as the Evil Queen is TV personality Silvia Colloca, a trained opera singer, whose cooking show Made in Italy with Silvia Colloca currently airs on SBS.
Musical direction is by Stephen Russell, arranger and orchestrator is Thomas Green, with set design by Sarah Winter, costumes by Karen Cochet, and lighting by Ben Hughes.
Both productions work from the original Grimm Brothers text, first published in 1812, which is much darker in concept than the popular version of the last fifty years. La Boite's promotional image of Snow White holding an axe says it all – we're a long way from Disney Princess-land!