As Ensemble Theatre enters its 54th year, Co-Artistic Directors Sandra Bates and Mark Kilmurry today September 12, 2011) announced the 2012 season of 11 plays.
Notable features are two David Williamson plays, one an Australian premiere, the other a Sydney premiere.
The first three plays will be directed by Sandra Bates – The Act is a rediscovered classic which delves into world history; The Gingerbread Lady, a Neil Simon comedy, and a brand new David Williamson black comedy, When Dad Married Fury which is set right on the religious and political fault lines of contemporary Australia and is "simply David Williamson at his best".
Mark Kilmurryis also directing three plays – David Hare's Skylight which was a huge hit in the West End and on Broadway, John Logan's Red "a very exciting, brilliant play, deserving of it's wonderful reputation" and a second brand new David Williamson comedy ManagingCarmen featuring Garry McDonald and set in the world of football - "it's almost an echo of The Club, going back to that territory that David is very, very good at and knows very well. It's a very funny, very poetic, beautiful comedy about gender and sexual politics."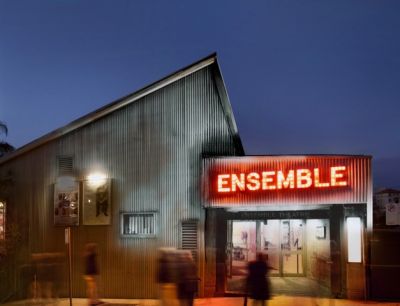 Mark is also acting in the first production of the year, The Act alongside Brian Meegan, Daniel Mitchell and Michael Ross, and he has co-adapted with Anna Crawford the script for children's show We're Going on a Bear Hunt which is based on the novel by Michael Rosen. Mark is also directing Jamie Oxenbould in the second Special Event for the year - The Spear Carrier, which was postponed from this year's season due to Jamie "mangling his knee!"
Ensemble welcomes back director Anna Crawford who this year directed the Alan Ayckbourn comedy My Wonderful Day, and last year's Brooklyn Boy. Anna will direct the children's show We're Going on a Bear Hunt which will play during the April school holidays - and Becky Shaw, a new play by Gina Gionfriddo who writes for TV's Law and Order.
Two new directors, Nikki Selby and Shannon Murphy, will make their Ensemble directorial debuts. Nikki Selby will direct Danny Adcock and Sharon Millerchip in A Picasso by Jeffrey Hatcher – described as " a portrait of the artist as a master of the one-liner" by the New York Times. Shannon Murphy is directing the 2010 Obie Award winning Best New American Play Circle Mirror Transformation by Annie Baker, featuring Paul Gleeson.
The Plays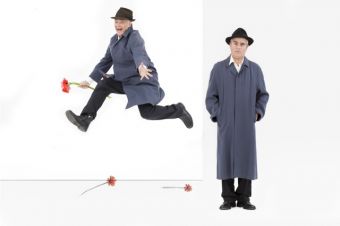 Australian Premiere from February 2
The Act
By Richard Langridge. Directed by Sandra Bates, with Mark Kilmurry, Brian Meegan, Daniel Mitchell & Michael Ross
Richard Langridge's The Act is a rediscovered classic from an age of wit, dark humour and intelligent dialogue.
In unlikely circumstances, a comedy double act must face the Gestapo and perform a routine they haven't written, all the while battling stage fright and their own demons.
With a combination of musical hall comedy, powerful writing and a gripping story, The Act delves into world history and exposes the enduring nature of friendship.
From March 15
The Gingerbread Lady
By Neil Simon.Directed by Sandra Bates, with Danielle Carter & Kate Raison
The Gingerbread Ladyhas all the ingredients that make for theatre at it's best – recognizable characters who take us on a high stakes journey, where we ride with them through the fun times and the tough times. We laugh with them, we cry with them but most of all we care about them. Evy Meara, (Kate Raison) is a cabaret singer just returned from rehab to be met by her long-time friends and daughter Polly. What ensues is warm, witty, heartbreaking and life-affirming.
Sydney Premiere from May 3
When Dad Married Fury
By David Williamson. Directed by Sandra Bates
Alan is rich. Very rich. How he made his money is the subject of some debate, but as the main beneficiaries of his will, Ian and Ben aren't going to question their father's ethics too closely. Ben's wife Laura, however is a lefty with scruples, so Alan's 75th birthday celebrations were never going to be conflict free. When Alan introduces his new wife to the family, Fury proves to be a force to be reckoned with….after all, she's beautiful, American, and – young!
A searing black comedy from David Williamson set right on the religious and political fault lines of contemporary Australia.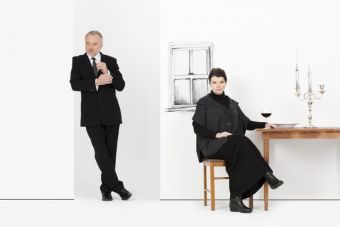 From June 21
Skylight
By David Hare. Directed by Mark Kilmurry. with Katharine Cullen & Sean Taylor
In a cold flat in London, Kyra (Katharine Cullen) has an unexpected visitor. Tom (Sean Taylor) is a figure from her past, her ex-boss, ex-confidante and ex-lover. Tom has come to revive the skeletons in their closet…But has Kyra moved on?Or are those dormant feelings about to engulf her once again?
David Hare's exquisitely crafted play examines the nuances of betrayal and guilt and the widening differences between two people in love.
Sydney Premiere from Aug 2
Circle Mirror Transformation
By Annie Baker. Directed by Shannon Murphy, with Paul Gleeson
2010 Obie Award for Best New American Playand voted one of the top ten plays of 2009 by The New York Times, Time Out New York, and The New Yorker.
Over the course of six weeks, five adults gather to explore themselves through the elusive and often hilarious medium of drama. Some of them are there to become stars, others to follow a long-lost dream, and some just yearn for a connection with their fellow classmates. Through a series of exercises, their teacher Marty leads them deeper into the sharing of their own stories. As the weeks pass, their real, offstage lives gradually infiltrate the classroom, revealing insights and transformations, both humorous and heartbreaking.
Director Shannon Murphy: What I love most about this play is every time I read it, I find myself laughing out loud. It's one of the most beautifully well written and humorous pieces of writing I have come across in a long time."
From Sept 6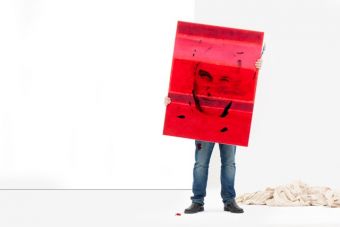 Red
By John Logan. Directed by Mark Kilmurry, with Colin Moody
Mark Rothko (Colin Moody), a brilliant artist. Ken, his new assistant. A New York studio like the depths of a cell. The smell of paint. A canvas waiting for a splash of red. Rothko bullies, snaps, abuses, teaches. Ken listens, casually observes, causes arguments. Together they make and mix paint. Together they create art. Art for the new Four Seasons Restaurant. Is Rothko selling out? Or simply baring his soul.
Australian Premiere from Sept 20
A Picasso
By Jeffrey Hatcher. Directed by Nikki Selby, with Danny Adcock and Sharon Millerchip
Paris, 1941. The heavy tread of Nazi jackboots on the streets outside. The underground bunker, where the celebrated painter, Pablo Picasso (Danny Adcock) has been detained.
Picasso is visited by Miss Fischer (Sharon Millerchip), an attractive officer from the German cultural ministry and is faced with an impossible decision: in exchange for his life he must surrender one of his beloved works of art to the regime. A perilous game of cat and mouse ensues as Picasso attempts to outwit his dangerously beautiful opponent and save his masterpiece.
Jeffrey Hatcher's A Picasso is part history lesson, part intriguing debate about art, politics, sexuality and love.
Director Nikki Selby: "A PIicasso is about a very dynamic relationship with wonderful fiery characters. Picasso is as you'd imagine him to be: he's arrogant, he's wonderful, he's cheeky, he's witty, he's a womanizer - but Miss Fischer meets him head to head. It's sexy and funny, it has tangible humanity, it's about art, history and regrets, but ultimately it's about the relationship between these two fabulous characters."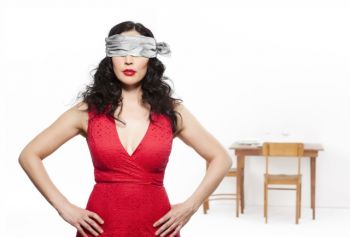 Sydney Premiere from Oct 25
Becky Shaw
By Gina Gionfriddo. Directed by Anna Crawford, with Catherine Moore, Matthew Zeremes
The best laid schemes oft go awry. Max, a cynical straight-talking financier, and Becky, highly strung and self-doubting, are hardly a perfect match. When Suzanne (Catherine Moore) and Andrew (Matthew Zeremos) set Max up on a date with Becky, no one could have predicted the horrifyingly hilarious outcomes. Sweet, funny and sharp, Becky Shaw is peppered with moments of schadenfreude as the variously dysfunctional characters careen towards the implosive finale.
Director Anna Crawford: "When I first read Becky Shaw I just wanted to put down the script and jump right into rehearsals, I was so excited. What struck me the most was the writing - it was almost like a new language, Gina Gionfriddo is so sparkly and crackly and contemporary. She writes for TV's Law and Order and I think that element of suspense is built so beautifully into this piece that it just draws you in and doesn't let you go."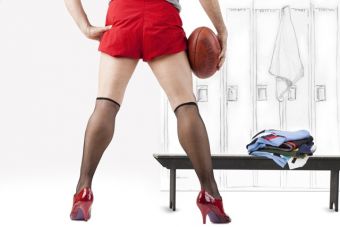 World Premiere from Dec 6
Managing Carmen
By David Williamson. Directed by Mark Kilmurry, with Garry McDonaldBrent Lyall is a freakish young sporting talent. At the age of 23 he is already captain of one of the most powerful football clubs in the land. Managed by the legendary Rohan Swift (Garry McDonald), Brent's blossoming career, and the millions that come with it, seem assured. But Brent has an explosive secret which is on the verge of becoming public. So Rohan hires the brilliant psychologist Jessica to find out what Brent is trying to hide…but soon wishes he hadn't. David Williamson's brand new play is an uproariously funny comedy about football, identity and slingbacks.
Special Events:
From April 10
We're Going on a Bear Hunt
The classic children's story adapted for the stage by Mark Kilmurry and Anna Crawford, ased on the novel We're Going on a Bear Hunt by Michael Rosen
A boy isn't frightened of bears! His sister says he is but he's NOT! And to prove it he is...going on a Bear Hunt! He will catch a great big bear, so there. Dad will help. Baby will come and... Max the dog! Come on - let's go!
Wait a minute, says dad, let's get out of our pajamas first...
Meanwhile, a lonely bear is waiting for some friends...
With music, song and adventure, We're Going On A Bear Hunt is school holiday fun for all the family.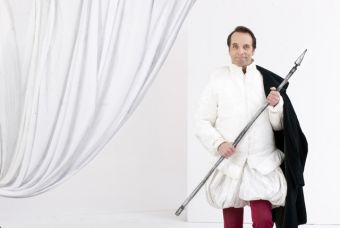 World Premiere from Aug 9
The Spear Carrier
Written and performed by Jamie Oxenbould. Directed by Mark Kilmurry
Nathan (Jamie Oxenbould) is a brilliant actor, a star in the making, a perfect Hamlet! So why is he standing at the back of the stage holding a spear while the cast of Hamlet perform the Bard's greatest play - without a proper part for him? And why doesn't the lovely Ophelia, played by the dangerously curvy Veronica notice him?
Jamie Oxenbould's solo show is an hilarious journey in self-doubt, wild fantasy and brilliant leaps of faith. This is a spear carrier… with a mission.
To keep up with the latest news and reviews at Stage Whispers, click here to like us on Facebook, or follow us on Twitter.
Other 2012 Sydney Seasons
Griffin Theatre Company - Link
Belvoir - Link