At a gala launch event at Ensemble Theatre on Monday 7th August, Artistic Director Mark Kilmurry unveiled details of the 2018 season and the theatre's 60th birthday celebrations.
The season includes four World Premieres from Australian writers, an adaption of an award-winning French play; four comedy classics and two gripping international dramas.
Mark Kilmurry is directing five of the plays and there will be five guest directors: John Bell, Mitchell Butel, Susanna Dowling, Nadia Tass and Janine Watson. One of Ensemble Theatre's founding members, theatre legend Reg Livermore, is back with his new one man show The Widow Unplugged.
Other highlight 60th birthday special events include a season of Pop-Up Cabaret shows by Mitchell Butel, Todd McKenney and Queenie van de Zandt and a series of 'Mornings With Sandra' – 11am matinee sessions featuring Australia's longest serving Artistic Director Sandra Bates telling stories, recounting some of the theatre's history, highlights and inspiring moments on stage with founding members Lorraine Bayly and Reg Livermore and playwright David Williamson.
Image: Georgie Parker in Luna Gale
SEASON 2018: THE PLAYS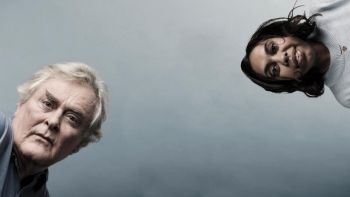 PLAY 1: World Premiere: SORTING OUT RACHEL by David Williamson. David Williamson' brand new social comedy about legacy, entitlement and making good on past relationships. Cast includes John Howard as Bruce, and indigenous actress Chenoa Deemal as Tess, directed by award winning film director Nadia Tass who directed e-baby at Ensemble in 2016. Nadia said, "I'm so pleased to not only be asked back to direct at the extraordinary Ensemble Theatre but to direct none other than a new David Williamson play. This is a privilege and an honour – something I've relished for years. As one would expect Sorting Out Rachel is a beautifully honed, exquisitely penned example of David's masterful writing – it is witty, sharp, multi-layered and confronting. I look forward to the rehearsal period where the actors and I will mould David's story into something that, I am sure, will entertain, enthral and provoke."
Image: John Howard and Chenoa Deemal in David Williamson's Sorting Out.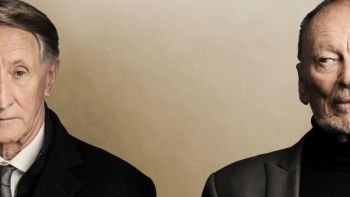 PLAY 2: Australian Premiere: DIPLOMACY by Cyril Gely translated and adapted by Julie Rose. Veteran actor/director John Bell is working at Ensemble Theatre for the first time in his career. The founder of Bell Shakespeare approached Mark Kilmurry with the award winning French play Diplomatie. Ensemble commissioned Julie Rose to adapt and translate the play from the French using a generous donation from Ross and Ginnie Gavin. John Bell will be directing and performing. He writes: "Cyril Gely's gripping drama about the man who saved Paris from the Nazis is a battle of wits between the Swedish diplomat and the German Governor...How did Raoul Nordling persuade the Germans to defy Hitler's manic demand " Is Paris burning?".. In my role as the Governor I am delighted to be working with an outstanding cast including Jennifer Hagan, James Lugton and John Gaden as the suave and persuasive diplomat. As director I shall be assisted by Anna Volska and a brilliant design by Michael Scott- Mitchell. "Diplomacy" is an edgy and brilliant piece of theatre."
Image: John Gaden and John Bell in Diplomacy.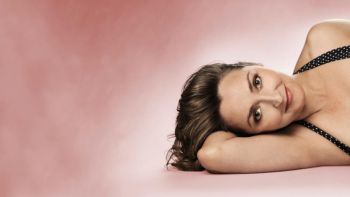 PLAY 3: SHIRLEY VALENTINE by WILLY RUSSELL. Mark Kilmurry has long wanted to direct a production of Shirley Valentine and asked Sharon Millerchip to play the role. She kept refusing and so he kept asking. Mark says: "Willy Russell's Shirley Valentine has at its core, within shrieks of recognition and laugh out loud brilliant one liners, a bittersweet melancholy and yearning we can all identify with. I am thrilled to be directing this play with the amazing Sharon Millerchip. The deal was I won't direct it until Sharon says yes… thank goodness she said yes."
Image: Sharon Millerchip plays Shirley in Shirley Valentine.
PLAY 4: Australian Premiere: MARJORIE PRIME by JORDAN HARRISON. After watching Mitchell Butel's career as a director take off with his recent production of Spring Awakening, Mark Kilmurry asked Mitchell to direct a play for Ensemble. Top of both their lists was Marjorie Prime. Mitchell Butel writes: "A gem of a play. Suspenseful, moving, wryly funny and completely unique. Memory, family, technology, love and loss and science fiction all combine in a powerhouse vehicle for four great actors led by the incomparable Maggie Dence. A breathtaking vision of our future."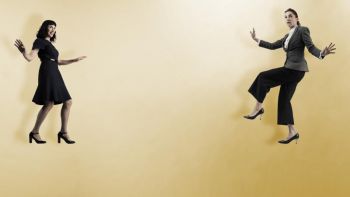 PLAY 5: World Premiere: UNQUALIFIED by GENEVIEVE HEGNEY and CATHERINE MOORE. Catherine Moore mentioned to Mark Kilmurry that she and good mate Gen Hegney had written a six part comedy series for television and were in discussions with various networks to produce it. When talks were taking too long Mark quipped, why don't you turn it into a play? And so they did. After workshopping the script together, Mark programmed the play for 2018. Gen Hegney plays Joanne, who in her own words "thought she had everything until she found her husband 'stupping' her work partner and now she lives in her car and is a super loser. Enter Felicity Bacon." Cath takes over: "Felicity has nothing going on in her life, she's an eternally optimistic butcher who still lives with her dad. Through a crazy confluence of events, they smash into each other at Centrelink and decide to start a temporary employment agency but they've got no employees so they have to start doing all the jobs themselves. Hence the title Unqualified.' Director Janine Watson, one of the winners of the inaugural Sandra Bates Director's Awards said," I heard the names Gen Hegney and Cath Moore and I said yes to directing them. I'd happily watch THEM watching paint dry for 90 minutes. Then I actually read their script Unqualified. I was blown by the hilarity, intelligence and sharpness of the two characters we will follow through this new Australian comedy. I'm very excited they've invited me along for the ride."
Image: Catherine Moore and Genevieve Hegney have written and are appearing in Unqualified.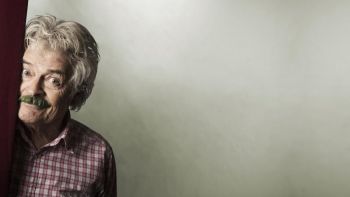 PLAY 6: World Premiere: THE WIDOW UNPLUGGED written and performed by REG LIVERMORE. An engaging, hilarious and ultimately very moving solo play showcasing Reg's singular comic talent. Director Mark Kilmurry says: 'I have been a fan of Reg Livermore for so long. This latest play has everything you expect from a Reg play – I had to stop reading in public as the laughter was attracting far too much attention. He is rightly a theatre legend and I am proud to be working alongside him.'
Image: Reg Livermore has written and is appearing in The Widow Unplugged.
PLAY 7: Australian Premiere: LUNA GALE by Rebecca Gilman. Ensemble Theatre's patron Georgie Parker is taking a break from her Home and Away schedule to play Caroline, a social worker who has to make the difficult decision whether to give custody of baby Luna Gale to her 19 year old meth addicted parents, put her into temporary foster care or hand her over to her Christian grandmother who is filing for permanent adoption. Luna Gale has a cast of 7. Director Susanna Dowling writes: "Rebecca Gilman is a master of tackling the toughest human dilemmas we find ourselves in. With Georgie Parker at the centre of our production, it promises a profoundly moving theatrical experience."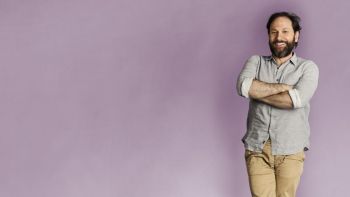 PLAYS 8, 9 & 10: THE NORMAN CONQUESTS by Alan Ayckbourn. Director Mark Kilmurry says: 'Alan Ayckbourn's masterpieces are so brilliantly constructed – what happened in the living room in one play and what happened at the same time in the kitchen or garden in the other plays… The amazing thing is each play works on its own too. It is breathtaking in its cleverness but also of course, being Ayckbourn, brilliantly funny. With this dream cast I can't wait.' Actors Danielle Carter, Rachel Gordon, Brian Meegan, Sam O'Sullivan and Matilda Ridgway join forces with Ensemble newcomer Yalin Ozucelik to bring this trilogy of plays to life. The Norman Conquests are three interconnecting plays giving the audience behind the scenes access to simultaneous events in a very dysfunctional household over one very wild weekend.
Image: Yalin Ozucelik plays Norman in The Norman Conquests.
Images by Christian Trinder. Graphic Design by Alphabet