In 2019, Sydney's Ensemble Theatre will stage six comedies, three intense dramas and a musical deconstruction of a love affair.
Mark Kilmurry, Artistic Director of the Ensemble Theatre has announced the 2019 Season which, says Kilmurry, "promises to be an exceptional year with six brilliant comedies, three intense dramas and a musical. Three of the plays will be World Premieres, three Australian Premieres and there will be a return season of the sell-out play, Diplomacy.

"We will be joined by some of Australia's finest actors including John Bell, Michelle Lim Davidson, Maggie Dence, Darren Gilshenan, Genevieve Lemon, Sharon Millerchip, Daniel Mitchell, Jamie Oxenbould Georgie Parker, Steve Rodgers and Ursula Yovich and directors including Kate Champion, Priscilla Jackman, Terence O'Connell, Shaun Rennie, Iain Sinclair and Elsie Edgerton-Till, all of whom will bring to life some of the best Australian and international plays for our 2019 season," added Mark Kilmurry.

Fifty of Australia's most talented actors, half of whom are women, will perform in 10 plays including a brand new David Williamson satire, The Big Time; a drama, The Last Wife; classic works from two of the greatest American playwrights including Arthur Miller's A View From The Bridge and Tennessee Williams' Baby Doll, Melanie Tait's comedy The Appleton Ladies' Potato Race, with an all-female cast, directed by Priscilla Jackman, Folk starring Genevieve Lemon, Murder On The Wireless, written and directed by Mark Kilmurry, Fully Committed, directed by Kate Champion, The Odd Couple, also directed by Mark Kilmurry and the musical The Last Five Years, directed by Elsie Edgerton-Till.

SEASON 2019: THE PLAYS
David Williamson's
THE BIG TIME
18 Jan – 16 Mar
World premiere
David Williamson's trademark satirical pen finds razor-sharp form in this comedy set in the ruthless world of celebrity. Cast includes Claudia Barrie, Zoe Carides, Aileen Huynh and Jeremy Waters. Directed by Mark Kilmurry.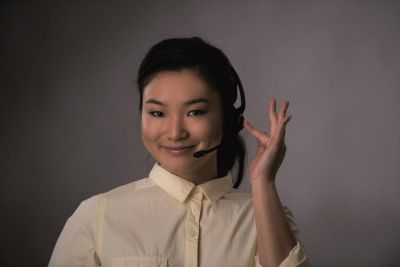 By Melanie Tait
THE APPLETON LADIES' POTATO RACE
22 Mar – 27 Apr
World premiere
This new Australian comedy, featuring a cast of five women, is a story about upsetting the potato cart and standing up for your principles. Cast includes Sharon Millerchip, Valerie Bader, Amber McMahon and Merridy Eastman. Directed by Priscilla Jackman.

Written and composed by Jason Robert Brown
THE LAST FIVE YEARS
29 Mar – 27 Apr
Featuring the talents of Elise McCann (Miss Honey – MATILDA THE MUSICAL), this award-winning cult musical is a powerful story of modern love and relationships. Cast includes Elise McCann. Directed by Elsie Edgerton-Till.

By Tom Wells
FOLK
3 May – 1 Jun
Australian premiere
Bringing together a classic trio of misfits, this surprising and poignant comedy is brimming with heart, humour and song. Cast includes Gerard Carroll and Genevieve Lemon. Directed by Terence O'Connell.

By Arthur Conan Doyle & Mark Kilmurry
MURDER ON THE WIRELESS
7 Jun – 13 Jul
World premiere
Set in a 1950's studio in the heyday of the radio play, tune in for an evening of suspense and intrigue and witness the world's greatest detectives at their sleuthing best with atmospheric sound effects created before your very eyes. Cast includes Mark Kilmurry, Daniel Mitchell and Georgie Parker. Directed by Mark Kilmurry.

By Arthur Miller
A VIEW FROM THE BRIDGE
18 Jul – 24 Aug
After a sold out season at The Old Fitz Theatre, this production of Arthur Miller's family tragedy reunites the award-winning team on the Ensemble Theatre stage.
Cast includes Ivan Donato, Giles Gartrell-Mills, David Lynch, David Soncin, Zoe Terakes and Janine Watson. Directed by Iain Sinclair.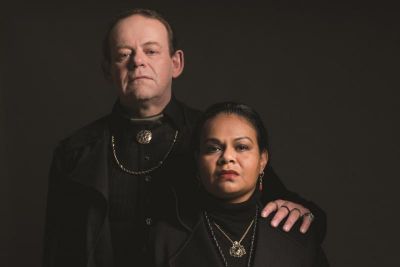 By Kate Hennig
THE LAST WIFE
30 Aug – 29 Sep
This historical drama in the spirit of Hilary Mantel's Wolf Hall, reimagines the dangerous sparring between King Henry VIII and Katherine Parr through a provocative contemporary lens. Cast includes Emma Harvie, Huw Higginson, Simon London and Ursula Yovich. Directed by Mark Kilmurry.

By Becky Mode
FULLY COMMITTED
11 Oct – 16 Nov
In an updated version of Becky Mode's Broadway smash, this fast-paced comedy skewers our modern obsession with food and fine-dining. Cast includes Michelle Lim Davidson. Directed by Kate Champion.

Tennessee Williams
BABY DOLL
Adapted for the stage by Pierre Laville and Emily Mann
18 Oct – 16 Nov
Australian premiere
A brand new adaptation of Tennessee Williams' Deep South tale of lust, jealousy and betrayal. Cast includes Kate Cheel, Maggie Dence and Jamie Oxenbould. Directed by Shaun Rennie.

By Neil Simon
THE ODD COUPLE
22 Nov – 30 Dec
Darren Gilshenan and Steve Rodgers are the odd couple in Neil Simon's hilarious Tony Award winning play of divorce, friendship and (mis)understanding. Cast includes Darren Gilshenan, Christa Nicola, Nicholas Papademetriou, Olivia Pigeot and Steve Rodgers. Directed by Mark Kilmurry.

ADD ON EVENT
By Cyril Gély
Translated and adapted by Julie Rose
DIPLOMACY
21 Jun – 13 Jul
Returning to Ensemble Theatre after a sold out 2018 season, theatre legends John Bell and John Gaden reprise their roles in Cyril Gély's WWII thriller.

ADD ON EVENT
AN INTIMATE EVENING WITH PAUL CAPSIS
8 Sep – 16 Sep
Appearing for a strictly limited season, witness this iconic performer in a transformative night of story and song.

ADD ON EVENT
JOHN BELL: A FEW OF MY FAVOURITE THINGS
1 Dec – 10 Dec
Spend an hour with Australian Living Legend John Bell as he rummages through his swag of Favourite Things and fishes out poems, stories and backstage gossip.
Box Office: (02) 9929 0644
Images: Murder on the Wireless, Fully Committed and The Last Wife. Photographer: Christian Trinder.