Steve Bastoni interviewed by Aaron Ware.
In its time Pentridge Prison held some of Australia's most notorious criminals. From Ned Kelly to Chopper Read, the bluestone walls carry the weight of these dark moments of many sociopaths who once dwelled behind its bars since its opening in 1851.
One of these prisoners, Christopher Dale Flannery, went on to become one of Australia's most infamous contract killers, Mr. Rent-A-Kill, whose years within Pentridge are chronicled in the revival of Ray Mooney's 1978 play Everynight, Everynight.
Among the play's leading actors, Steve Bastoni has found himself back in Flannery's world after his performance in the 1995 mini-series Blue Murder. Steve was generous enough to have a quick chat about the play, and his varied career.
Personally, I'm not familiar with the story. Luckily that admission was enough to get the "every-man" Bastoni talking.
"It [Everynight, Everynight] was made into a film in the early '90s starring Bill Hunter, the legendary Bill Hunter"
You've got to love anyone who begins an interview declaring Hunter a legend. I ask him about the play - should audiences be expecting a dark piece?
"Well, it was written in '78, and based on true events of H-Division in Pentridge, the horrible conditions and brutality brought upon inmates by the guards.... the playwright was actually at one point a cell-mate of Flannery's, so it's a first-hand account."
Grown men, on-stage violence, I can't help but wonder if its fun belting each other up.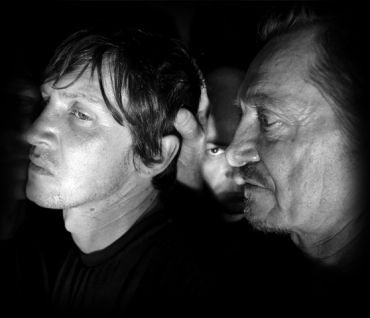 "Yeah, it is fun. It's also pretty full-on; our violence isn't glorified in an 'Underbelly' sort of way, it's very brutal fun but brutal.
"These were historic times for the prison, with Royal Commission inquiries leading to riots then the eventual closure."
The affable Bastoni is no stranger to playing violent types on screen and stage, having portrayed Bill Sykes in the Australian tour of Sam Mendes' production of Oliver!... Affable to the point the inevitable is asked- "Are you drawn to these crazy, violent types, Steve?"
"Hey! I played Steve Parker on 'Neighbours'… It seems that they're attracted to me… must be the way I look. I thought I was warm and cuddly.
"[For this play] I was approached by an actor friend of mine whom I greatly respect, so thought I would give it a crack"
I ask him about his career since I last saw him tread the boards and what the future holds.
"I have a movie coming up called Drift, with Sam Worthington. That's now three films with him. I've done some TV, an episode of Lowdown- Adam Zwar's comedy.
"I'm also running an acting school down the Mornington Peninsula, as well as a Short Film Festival. The acting school focuses on Film and TV, acting for the camera."
One can't help but be curious if they've found any potential 'stars' in the mix.
"One or two," he slyly replies. "Luckily my partner in the school runs a talent agency so he's made sure to snap them up."
I press the point no further.
Everynight, Everynight by Ray Mooney
May 8-27, 2012 at Gasworks Studio Theatre
www.gasworks.org.au/events/everynight-everynight