Griffin Theatre Company Artistic Director Sam Strong today (September 3, 2012) announced his third and final season for the company, at a launch at the Kings Cross Hotel.
The company's nine Main and Independent season shows in the 2013 season are all-Australian – once again proving that Griffin is more-than-ever the home of great Australian storytelling.
Griffin's Main Season will present four works, continuing a trend of combining new works with the revival of Australian and Griffin classics.
Duncan Graham's Dreams in White is a thriller of double lives and urban alienation, marking the first writer/director collaboration to emerge from the Griffin Studio resident artist program. Van Badham's The Bull, the Moon and the Coronet of Starsis a sensual and humorous love story of mythic proportions. Melissa Bubnic's award-winning satire Beached lays bare the mercenary nature of reality television, and turns the microscope on society's insatiable appetite for human misery. Finally, Sam Strong will return from his new role at Melbourne Theatre Company to re-imagine John Romeril's Australian classic The Floating World, a resonating tale of the long-lasting effects of war, last staged at the SBW Stables Theatre in 1975.
In 2013, Griffin's Independent Season includes five diverse new shows, which for the first time are all Australian. Caleb Lewis' Rust and Bone tells three interwoven stories about men pushing their masculinity to the limit. Tahli Corin's Girl in Tan Boots is a play about love, loneliness and the struggle to stay visible in a big city. Vivienne Walshe's Griffin Award-winning This Is Where We Live is a story of unlikely soul mates desperate to escape their small-town hell. Lally Katz's Return to Earth is about family, sacrifice and re-connecting with the world. Ash Flanders' and Declan Greene's Summertime in the Garden of Eden is a fantastically melodramatic (and sometimes obscene) fringe hit transplanted from a Melbourne garage.
Of the 2013 Program, Artistic Director Sam Strong says, "I am incredibly proud of my third and final season at Griffin. The 2013 Main Season is a perfectly proportioned portfolio: a thriller; a rom-com; a satire and a classic period piece. In 2013, the plays all offer very different experiences, but they all do things you can only do in a theatre. More importantly, they do things you can only do in our theatre."
In 2013, Griffin will welcome four new resident artists to the Griffin Studio – Angela Betzien, Tessa Leong, Iain Sinclair and Sue Smith. Over the next year, these playwrights and directors will collaborate on new work and support the company's program.
To celebrate the launch of the 2013 season, Griffin has released a limited Earlybird offer. Subscribers can purchase the four Main Season shows for $110, or all nine Main and Independent shows for $235 until 25 September. In addition to Griffin's flexible subscription packages, the company is also offering a new Membership Programfor regular theatre-goers who prefer not to book ahead. There is also the new service Griffin Groups,providing a free booking service for subscriber groups of five or more.
Pictured: top - Sam Strong (left) with Lee Lewis (right) his successor from January 2013 - Photographer: Brett Boardman. lower - Sam Strong - Photographer: Katie Koars.
GRIFFIN 2013 MAIN SEASON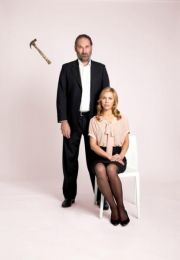 Dreams in White by Duncan Graham.
Director: Tanya Goldberg
With Lucy Bell, Celia Ireland, Colin Moody, Steve Rodgers and Sara West
15 February – 23 March (Previews 8 - 12 February).
When wealthy property developer Michael Devine goes missing, his wife Anne and daughter Amy fear the worst. As the pieces of Michael's disappearance start falling into place, the picture reveals a scandalous secret. A World Premiere of this play inspired by true events.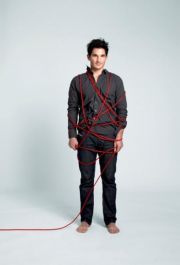 The Bull, the Moon and the Coronet of Stars by Van Badham
Presented in association with HotHouse Theatre and Merrigong Theatre Company.
Director: Lee Lewis. WithMatt Zeremes.
10 May – 8 June (Previews 2 - 7 May).
Alone in the museum, in the dark, Marion unravels a ball of string so Michael can venture into a mystery. In recent weeks, strange stirrings have haunted the ancient relics and rumours of a monster abound. Michael finds his way back to her and to an impossible situation. "A delightfully debaucherous World Premiere fairytale for adults."
Beached by Melissa Bubniic
Director: Shannon Murphy. With Susan Prior.
26 July – 31 August (Previews 19 - 23 July).
Arty is huge. Ginormous. At over 400 kilos, he's the world's fattest teenager, and in need of a gastric bypass to save his life. Arty is also being followed by a reality TV crew. Will he lose the kilos needed to have the op? Will he survive to eat another cream puff? Will Louise, his Pathways-to-Work officer, transform his life in ways he never imagined? Beached won the 2011 Patrick White Playwrights' Award and was short-listed for the 2011 Griffin Award.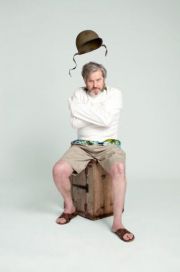 The Floating World by John Rommerill
Director:Sam Strong. With Valerie Bader, Peter Kowitz, Tony Llewellyn-Jones.
11 October – 16 November (Previews4, 5, 7, 8 October).
Gifted with the holiday of a life-time for their wedding anniversary, Les and Irene set sail on the Women's Weekly Cherry Blossom Cruise. But amongst the sun-hats, theme nights and piña coladas Les, a former WWII prisoner of war, soon finds himself confronted by old diggers, enemies and tormented memories. As the cruise ship floats closer towards its destination, Les' grip on reality floats ever further away.
Main season images above - Photographer: Katie Koars.
GRIFFIN 2013 INDEPENDENT SEASON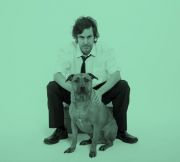 Rust and Bone by Caleb Lewis from the short stories by Craig Davidson.
Director: Corey McMahon. With Renato Musolino.
12 January – 2 February (Previews 9, 10 January)
A crippled boxer fights on to atone for past sins. A young killer-whale trainer comes face to face with death. And a dog fighter discovers fatherhood in the most unexpected of places.
Photographer: Benjamin Liew.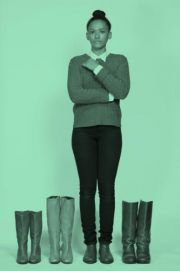 Girl in Tan Boots by Tahli Corin
Director Susanna Dowling. With Zindzi Okenyo.
30 March – 20 April (Previews 27, 28 March)
Hannah is 32 and slightly overweight. Hannah has eczema and lives alone with a cat named Cupid. Hannah is single. Hannah reads the love messages in the commuter magazine religiously, hoping one day, one day, there will be one just for her.
Photographer: Patrick Boland.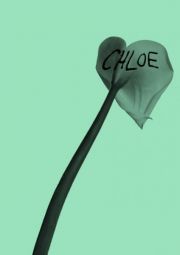 This is Where We Live by Vivienne Walshe
Director: Francesca Smith
22 June – 13 July (Previews 19, 20 June).
Hardened from a life filled with bullies, dead-beat boyfriends and no sense of hope, Chloe uses her sexuality as her armour and her weapon. When Chloe meets 'odd-boy' Chris, an intense connection is formed. Suddenly, a different life seems possible. Winner of the 2012 Griffin Award, This is Where We Live is a vividly drawn and poetically raw story of isolation and hope.
Photographer: Wendy McDougall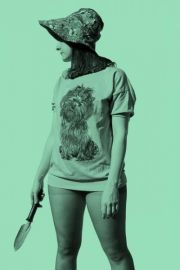 Return to Earth by Lally Katz
Director: Paige Rattray
7 – 28 September (Previews 4, 5 September).
When prodigal daughter Alice returns to the sleepy seaside town of Tathra, she's so out of touch with reality and social mores that she can't even remember how to eat. But with a quest to do what's right – fall in love and have a baby – Alice has the local mechanic firmly in her sights.
Photographer: John Feely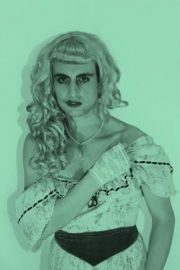 Summertime in the Garden of Eden created by Ash Flanders and Declan Greene.
With Olympia Bukkakis, Agent Cleave, Genevieve Giuffre, Peter Paltos.
23 November – 14 December (Previews20, 21 November)
Georgia. 1861. A faded Southern belle returns to the family plantation after ten years away from home. But where has she been? Why did she run? And what secrets are buried in the ol' greenhouse? Sisters Grimm have been happily staining the Melbourne Fringe for the last six years. Now Sydney gets a taste of their biggest hit, which completely sold out its premiere season (in a suburban garage).
Photographer: Daniel Hugh Manning
Other Griffin news - Griffin Theatre Company appoints new Artistic Director.