Coral Drouyn gives the lowdown on an exciting new Melbourne based musical theatre showcase project which opens on Monday 16th June, 2014
If you have ever been to NYC you will know about fabulous showcase venues like Joe's Pub and 54 Below (I saw the amazing Billy Porter there long before his Kinky Boots days). If, however, you cannot afford to go to NYC and you write for Music Theatre…or are a performer in Melbourne, well then you go to...er…actually, there is nowhere you can go. However, all that is about to change. Australia is full of fantastic new music theatre composers and writers who so often fly under the radar, without the exposure they need. Now, with Tim Minchin's huge international success with Matilda, and Matthew Robinson off to Broadway with his musical Atlantis; the suits of Broadway and The West End have finally realised that Aussies can (and do) write terrific musical theatre. Still, all work needs a showcase, needs a place to develop. Most of all it needs feedback from an audience so that it can be worked and reworked.
Enter the amazing Nick Hedger and his partner Ben Nicholson. Still barely in his twenties, Nick is already the composer of SIX musicals (yes, you did read that correctly), his showcase Playground was one of the highlights at Chapel off Chapel earlier this year, and his cabaret performances are rapidly becoming legendary. Nick's talent is matched by sheer determination and energy and a strong streak of the entrepreneurial; he knows that it's important to promote your talent, in fact a whole new generation of musical theatre talent.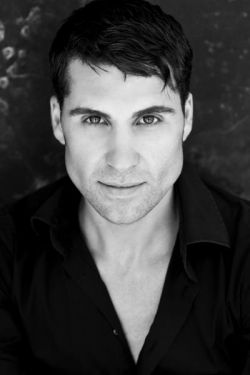 The inaugural Home Grown will be at the Eureka Hotel in Richmond on June 16th. The fantastic line up of songwriters includes Anthony Costanzo (Life's a Circus and Crossroads), RobTripolino and Hugo Chiarella (Dreamsong – which I had the pleasure of reviewing a few months back), Belinda Jenkin and William Hannagan-McKinna (House Warming, Until Tomorrow) and Shannon Whitelock (Oprahfication)
The writers will be joined by some fabulous performers, musical theatre stalwarts and all exciting talents, so the singing will be an absolute treat. The doors open at 7pm and the "show" starts at 7.30. Heaven only knows what time it will end, but it promises to be very special with that line-up. You can't book but tickets are only $10 at the door with drinks at pub prices. Whilst Ben and Nick expect that most of the audience will be performers themselves; this is the perfect opportunity for all Music Theatre tragics to get a taste of what will grace our stages over the next few years, and it certainly wouldn't hurt if some entrepreneurs come too. As Ben says, "Australia has some of the most talented Music Theatre writers in the world. But they are also our best kept secret. We think it's time to change all that." And yes, there is a Home Grown FB page if you need more details.
Home Grown is one of the most exciting initiatives to happen in Melbourne in years, and the Eureka Hotel, at 1 Church Street Richmond, is the perfect venue, which also boasts good cheap eats if you want dinner beforehand. The plan is for Home Grown to happen once a month, so why not be there from the very beginning?
Pictured: Anthony Costanzo