From the Lambs to the Pickles, bogans to bourgeoisie, mysterious roadtrips and outback mysteries, Malthouse Theatre's Season 2019 is an adventure that begins in Melbourne and travels onward to out-of-this-world experiences.
The Season features a line-up that includes Guy Simon, Natasha Herbert, Bert LaBonté, Greg Stone, Alison Whyte, Zahra Newman, Eamon Farren, Ursula Yovich, Elaine Crombie, Linda Cropper, Meow Meow, Nicola Gunn, Ash Flanders, Tara Jade Samaya, and Richard Cilli. Directors, playwrights and key contributors include: THE RABBLE, Janice Muller, David Greig, Declan Greene, Leticia Cáceres, Tim Winton and Matthew Lutton. Season 2019 includes five world premieres, seven new Australian works, three literary adaptations, and one stellar new production from the United States.
It has been almost 20 years since the two families at number one Cloud Street have collided on both sides of the corridor of a haunted house. Tim Winton's award- winning Cloudstreet will be brought to life in an epic, rarely-performed five-hour staging of the Australian literary masterpiece, directed by Matthew Lutton. With an all-star cast conjuring the two families—the Lambs and the Pickles—Guy Simon (Jasper Jones, Blaque Showgirls), Natasha Herbert (Trustees, Away), Bert LaBonté (The Book of Mormon, I Am A Miracle), Greg Stone (The Government Inspector, Pompeii L.A.) and Alison Whyte (Love and Information, The Bloody Chamber) Cloudstreetcan be experienced as a one-night extravaganza with an all inclusive dinner break or savoured over two evenings.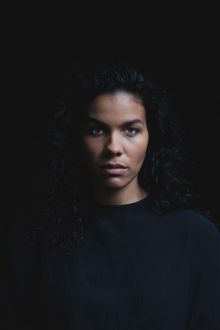 Matthew Lutton, Artistic Director and Co-CEO of Malthouse Theatre said Season 2019 explores ghost stories where history permeates the present.
'The characters who inhabit number one Cloud Street are glorious. You can't help but fall in love with them, and want for them. But this is also an epic story about the ghosts who live for generations. These two families are thrust together in a haunted house, a house that doesn't want them, that is trying to expel them, and as they set up borders, and tear them down, they have to find a way to live and love in a haunted land.'
Australian Gothic horror is felt in the flesh in the first on-stage adaptation of Kenneth Cook's 1961 novel Wake in Fright. In this world premiere directed by Declan Greene, Zahra Newman (The Book of Mormon) explores a culture with a dark and explosive brutality pent up inside, accompanied by an even darker, textured sonic assault from art-electronica band friendships.
'The claustrophobia and horror of this new adaptation of Wake in Fright will have you grabbing the knee of the person next to you. Together we'll share the cathartic rush of screaming out loud in the darkness,' said Lutton.
Matthew Lutton directs the world premiere of the out- of-this-world adaptation of Stanisław Lem's classic sci-fi novel, Solaris. This world premiere thriller is brought to the stage for the first time in Melbourne, before travelling to the Royal Lyceum Theatre Edinburgh. Adapted by Scottish writer David Greig, exquisite terror will be found in the vastness of outer space. Eamon Farren (Twin Peaks) stars as Rhea, the ghost of a dead lover who will haunt the Merlyn Theatre stage to bring the horror and love of the past to the space station as they orbit this mercurial planet.
The Melbourne premiere of Barbara and the Camp Dogs invites audiences on a road trip, filled with discoveries of family, relationships and electrifying music. Featuring writer Ursula Yovich (Heart is a Wasteland) and Elaine Crombie (Blaque Showgirls), Malthouse Theatre's Merlyn Theatre will be transformed into a classic sticky-carpet venue, complete with bar stools and couches on stage. Some audience members can pull up a chair and join Barbara and the band in the heart of the raucous pub.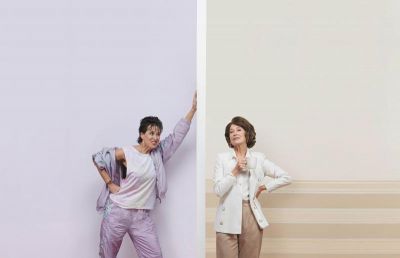 Aussie traditions are highlighted and unraveled in a suburban backyard in the world premiere of Zoey Dawson's comedic satire Australian Realness. Prying open social divides, Janice Muller (Revolt. She said. Revolt again., Good Muslim Boy) directs the cast members each playing two characters—one bourgeois, one bogan. Starring Linda Cropperas the matriarch of both households, ocker antics start to infect the Christmas dinner celebrations. First, it's the tracky dacks, then the durries. Before you know it, the working class are treading their unsophistication all over the polished floorboards, or so it may seem.
November 2019 brings a completely different kind of festive celebration to Malthouse Theatre with Meow Meow in the Australian premiere of Apocalypse Meow: Crisis is Born. With a little help from her friends, Meow Meow will create a bit of a cat-ostrophe during the silly season, lighting up the stage with wild anthems and a lullaby or two.
Jennifer Kidwell and Scott R. Sheppard's provocative comedy Underground Railroad Game examines the first-world's jaundiced view of its racially-charged back story. This Australian premiere will take audiences on a journey to Hanover Middle School where, as your history teachers, Kidwell and Sheppard have a shift-in-your-seat, R-rated lesson to tell. The subject is race, with a little sex, slavery and power on the side.
Concocting a wild Irish brew with Australian ingredients is the world premiere of The Temple; a comedic weekend getaway where five misfits enroll in a short course on How to Be Human. No-one really wants to be boring old 'just me', do they? Nicola Gunn, Ash Flanders, Mish Grigor, Aljin Abella and Marcus McKenzie are collectively writing The Temple with Irish director Gavin Quinn, using Oscar Wilde's The Importance of Being Earnest as a springboard into false identities.
The light is shone on modern truth-telling when a marriage is pulled apart by mistrust, paranoia and violence in the world premiere of Alison Croggon's My Dearworthy Darling. Directed and designed by THE RABBLE, a link is formed between medieval England where a female mystic has visions. Written off by the patriarchs as madness, when a contemporary woman has her own visions, these lives connect across centuries and open new worlds in a tapestry of truth.
Following a sold-out 2018 season, and Chunky Move's Common Ground is a journey inside the desire to connect with each other, the world around us, and to build common ground. Created by Anouk van Dijk and featuring Tara Jade Samaya (ANTI-GRAVITY, Chunky Move) and Richard Cilli (CounterMove, Sydney Dance Company), this choreographic chess game evokes the full spectrum of dance, from the birth of ballet to modern milieu.
The arse-kicking comic book superhero Blackie Blackie Brown returns following sold out Melbourne and Sydney seasons in 2018. She's raining down vengeance again, so every descendant of the men who killed her ancestors is doomed.
SEASON 2019
30 JAN – 17 FEB
UNDERGROUND RAILROAD GAME
BECKETT THEATRE
7 FEB – 3 MAR
BARBARA AND THE CAMP DOGS
MERLYN THEATRE
13 – 17 MAR
COMMON GROUND
MERLYN THEATRE
3 - 19 MAY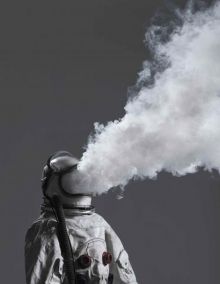 THE TEMPLE
BECKETT THEATRE
6 MAY – 16 JUN
CLOUDSTREET
MERLYN THEATRE
21 JUN – 14 JUL
WAKE IN FRIGHT
BECKETT THEATRE
28 JUN – 21 JUL
SOLARIS
MERLYN THEATRE
2 – 18 AUG
MY DEARWORTHY DARLING
BECKETT THEATRE
16 AUG – 8 SEP
AUSTRALIAN REALNESS
MERLYN THEATRE
29 AUG – 8 SEP
BLACKIE BLACKIE BROWN: THE TRADITIONAL OWNER OF DEATH
BECKETT THEATRE
7 – 24 NOV
APOCALYPSE MEOW: CRISIS IS BORN
MERLYN THEATRE
Visit malthousetheatre.com.au to book online, or phone 03 9685 5111 to speak with Box Office.
Images (from top): Underground Railroad Game - Jennifer Kidwell & Scott R Sheppard - Photographer: Cade Martin; Wake in Fright - Zahra Newman - Phiotographer: Zan Wimberley; Australian Realness - Linda Cropper - Photographer: Zan Wimberley; Apolcalypse Meow - Meow Meow - Photographer: Magnus Hastings; and Solaris - Photographer: Zan Wimberley.