Melbourne Theatre Company Artistic Director Brett Sheehy AO has revealed MTC's 2019 Season.
'Making theatre relevant to 21st century Australia is the lifeblood of MTC and in 2019 we present a season of challenging, brilliant and entertaining works that speak to our times with great urgency and in ways only possible through theatre,' Brett Sheehy said.
'Amongst the suite of productions on our stages, we are especially pleased to present six terrific works by Australian writers, including the first commission from our landmark NEXT STAGE Writers' Program.'
The season opens with Alan Bennett'sautobiographical, The Lady in the Van, starring stage and screen icon Miriam Margolyes, directed by Dean Bryant.
Melita Jurisic plays Mae West opposite Diana Glenn as Diane Arbus in the world premiere of Arbus & West by Stephen Sewell, directed by MTC Associate Director Sarah Goodes.
Iain Sinclair returns to MTC and to Arthur Miller's tragic masterpiece A View from the Bridge, to direct a new production featuring Daniela Farinacci and Ivan Donato.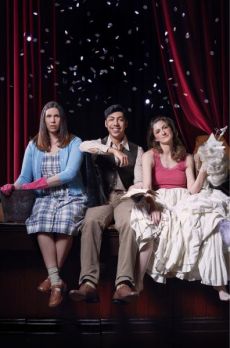 Esther Hannaford, Hunter Page-Lochard, Rahel Romahn and Katherine Tonkin star in the MTC and Sydney Theatre Company co-production of Così, Louis Nowra's Australian classic, directed by Sarah Goodes.
The Violent Outburst That Drew Me to You by Finegan Kruckemeyer tackles the ticking time-bomb of adolescence in a smart, sweet and fiery tale about two offbeat kids at war with the world, starring Harry Tseng and directed by Prue Clark.
Kat Stewart and Peter Kowitz take to the stage in Simon Stephens' latest Broadway and West End hit, Heisenberg, turning our attention to life's intangible mysteries and the peculiarities of the human heart in an Australian premiere production directed by Tom Healey.
The classic novel Storm Boy is brought to the stage in an epic MTC and Queensland Theatre co-production, in association with Dead Puppet Society, directed by Sam Strong and featuring a cast including John Batchelor, Tony Briggs and Emily Burton.
Simon Phillips directs an Australian premiere stage adaptation of the Oscar-winning film and romantic comedy, Shakespeare in Love, featuring a cast including Aljin Abella, Laurence Boxhall and Adam Murphy.
Nicholas Bell, Jing-Xuan Chan, Josh McConville and Yuchen Wang star in the world premiere MTC NEXT STAGE commission, Golden Shield, a legal thriller by Anchuli Felicia King, directed by Sarah Goodes.
Nakkiah Lui's hit Australian satire Black is the New White arrives in Melbourne with a cast including Kylie Bracknell, Tony Briggs, Luke Carroll, Vanessa Downing, Melodie Reynolds-Diarra, Tom Stokes and Anthony Taufa, directed by Paige Rattray.
Nadine Garner returns to the stage under the direction of Pamela Rabe in the Australian premiere of Anna Ziegler's Photograph 51, a moving portrait of a dazzling scientist and unsung hero, Rosalind Franklin.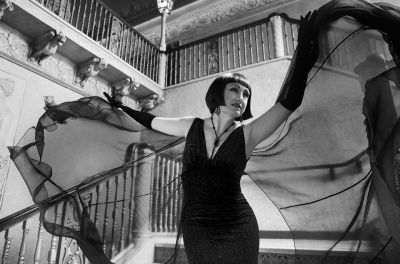 And the season closes with Kander & Ebb's Tony Award-winning Best Musical, Kiss of the Spider Woman, starring Caroline O'Connor, Adam Jon Fiorentino, Natalie Gamsu and Bert LaBonte directed by Dean Bryant.
'2019 at MTC is filled with stories of adventure, love, friendship, discovery and drama. We have curated a year that takes audiences on a journey around Australia and the world via the very best new plays, reimaginings of beloved classics and fresh productions of international smash-hits. Add the country's best creative talents to bring it all to life and there's no question we're in for a special year,' Mr Sheehy said.
As well as the works on stage, in 2019 MTC continues its array of artist development programs and initiatives including the Cybec Electric play reading series, Women in Theatre Program, CAAP Directors Initiative and the Company's NEXT STAGE Writers' Program, which enters its second year with 20 writers under commission or in residency.
Through MTC'sEducation Program, thousands of students across the state will be provided with theatre and learning opportunities through programming for young audiences, specialised enrichment programs, education resources and workshops.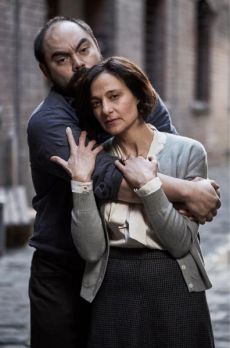 And MTC's celebrated Sharing the Light initiative again makes theatre more accessible through subsidised $5 tickets, MTC's Indigenous Scholarship Program and extensive regional touring of the Company's Education production.
'Through the theatre we present and the programs we provide, we aim to enrich the lives of all who come into our orbit,' Mr Sheehy said.
'As the most subscribed theatre company in the country, we are ever grateful for the enthusiasm and generosity with which our audience embrace the art on our stages. We are passionate about creating vibrant theatre for audiences of today and tomorrow and look forward to sharing another wonderful year at MTC with our dedicated theatre-going community.'
Subscription packages for MTC's 2019 Season are on sale from Tuesday 4 September at 9pm.
Tickets for The Lady in the Van, Arbus & West, A View from the Bridge and Così go on sale to the public on 29 November.
All remaining productions go on sale on 7 March 2019, except Kiss of the Spider Woman which will be on sale from 19 June 2019.
03 8688 0800
THE LADY IN THE VAN
2 FEBRUARY — 6 MARCH
Opening Night Thursday 7 February
ARBUS & WEST
22 FEBRUARY — 30 MARCH
Opening Night Thursday 28 February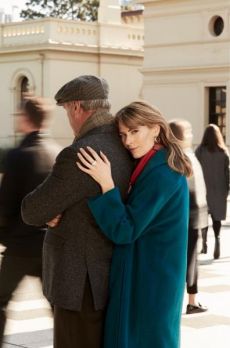 A VIEW FROM THE BRIDGE
9 MARCH — 18 APRIL
Opening Night Thursday 14 March
COSÌ
30 APRIL — 8 JUNE
Opening Night Saturday 4 May
THE VIOLENT OUTBURST THAT DREW ME TO YOU
2 MAY — 18 MAY
Opening Night Monday 6 May
HEISENBERG
17 MAY — 29 JUNE
Opening Night Thursday 23 May
STORM BOY
17 JUNE — 20 JULY
Opening Night Friday 21 June
SHAKESPEARE IN LOVE
15 JULY — 14 AUGUST
Opening Night Friday 19 July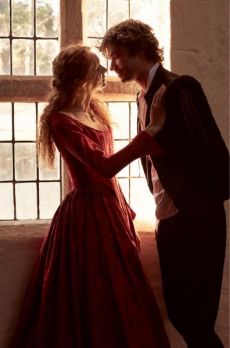 GOLDEN SHIELD
12 AUGUST — 14 SEPTEMBER
Opening Night Friday 16 August
BLACK IS THE NEW WHITE
2 OCTOBER — 6 NOVEMBER
Opening Night Saturday 5 October
PHOTOGRAPH 51
1 NOVEMBER — 14 DECEMBER
Opening Night Thursday 7 November
KISS OF THE SPIDER WOMAN
18 NOVEMBER — 28 DECEMBER
Opening Night Friday 22 November
Images (from top): Lady In The Van (photo by Helen Maybanks); Cosi (photo by Michelle Tran); Kiss Of The Spider Woman (photo by Justin Ridler); A View From The Bridge (photo by Justin Ridler); Heisenberg (photo by Justin Ridler) and Shakespeare In Love (photo by Justin Ridler).