Brett Sheehy, Melbourne Theatre Company's new Artistic Director today (August 23, 2012) announced his inaugural MTC 2013 Season and the celebration of the Company's 60th anniversary year.
In 2013 MTC presents four world premieres and five Australian premieres of works from UK, Europe, South Africa and USA.
Sheehy said as he unveiled the Company's new Season, 'with our new branding reflecting the unique architecture of our theatrical home, with the variety of works which will be seen inside that home, and with a new artistic team charged with developing initiatives and programs, we chose New Light as our 2013 Season theme, symbolizing the energy we bring to making MTC a home to illuminating theatrical experiences.'
'We shine a new light on artists who have never worked with the Company before - new actors, new directors, new writers, new designers, new composers and new companies – all of who will enrich not only our experience, but the experience of all Melburnians welcomed into our orbit.'
'We shine a new light on audiences – some of those four million citizens of Melbourne who have never set foot inside our home.'
'And we approach our familiar family of artists and audiences in a new light, thus ensuring MTC delivers everevolving, vivid theatrical experiences and artistic pursuits,' Sheehy said.
The Company has re-named its MTC Theatre as Southbank Theatre, the home of MTC, centering it geographically as a place of conversation, connection and hospitality for audiences and artists alike. MTC Artistic Director Brett Sheehy says 'we are declaring our pride in being at the beating heart of the ongoing Southbank Cultural Precinct development.'
MTC Mainstage Season 2013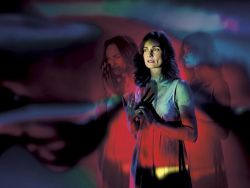 • The season opens with the Australian premiere of The Other Place by Sharr White. Catherine McClements and Philip Quast star in this poignant story of the slow unravelling of a brilliant mind, directed by multi-award-winning film and theatre director Nadia Tass with original music by Paul Grabowsky. - Arts Centre Melbourne, Playhouse - 26 January to 2 March 2013.
• Two unlikely people meet in a single moment sparking infinite possibilities as quantum theory hits the stage. Alison Bell stars in the Australian premiere of Constellations, a funny, touching play by British playwright Nick Payne. New Associate Director Leticia Cáceres makes her MTC mainstage debut. Arts Centre Melbourne, Fairfax Studio - 8 February to 23 March 2013.
• Robyn Nevin stars in Other Desert Cities by American playwright Jon Robin Baitz, creatorof the hit TV series, Brothers and Sisters. MTC's newAssociate Artistic Director Sam Strong directs this Australian premiere which mixes a nation's politics with a family in crisis. Southbank Theatre, The Sumner - 2 March to 17 April 2013.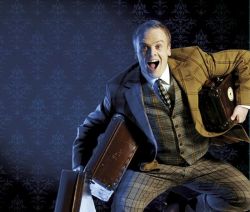 • Two guvnors means two meal tickets and two pay days, only if Frances Henshall can keep them apart! Direct from London's West End, Owain Arthur stars in Richard Bean's riotously funny, One Man, Two Guvnors, based on Goldoni's The Servant of Two Masters, with songs by Grant Olding. The National Theatre of Great Britain's smash hit production directed by Nicholas Hytner is presented by Melbourne Theatre Company and Arts Centre Melbourne. Arts Centre Melbourne, Playhouse - 17 May to 22 June 2013.
• Making her first return to MTC since her celebrated Oscar nomination, Jacki Weaver shares the stage with Pacharo Mzembe in the Australian premiere of Solomon and Marion by award-winning South African playwright Lara Foot. This heartfelt tale of two very different lives brought together by loss in a rapidly changing nation is directed by Pamela Rabe. Arts Centre Melbourne, Fairfax Studio - 7 June to 20 July 2013.
• David Wenham stars opposite Anita Hegh in Arthur Miller's masterpiece, The Crucible. Moral outrage and mass hysteria sees the God-fearing citizens of Salem turn on their own cloistered community with devastating results. Written at the height of the 1950s McCarthy witch-hunts, this timeless classic is directed by MTC's Associate Artistic Director, Sam Strong. Southbank Theatre, The Sumner - 22 June to 3 August 2013.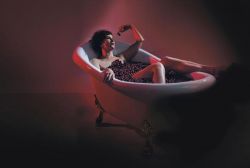 • The Cherry Orchard is Simon Stone's radical re-working of a Chekhov classic. In denial about losing the family estate to bankruptcy, Ranevskaya is a woman unwilling to accept change and blinded by pride when a lifeline is offered by her former employee. Pamela Rabe stars as Ranevskaya. Southbank Theatre, The Sumner - 10 August to 25 September 2013.
• The world premiere of Joanna Murray-Smith's new play True Minds, commissioned by Melbourne Theatre Company, is a witty story about love and dysfunctional family relationships, directed by Peter Houghton. Southbank Theatre, The Sumner - 25 April to 8 June 2013.
• David Williamson takes on the greatest media mogul of all time in the world premiere of Rupert. This political fantasia commissioned by MTC and directed by Lee Lewis is guaranteed to hit the headlines. Arts Centre Melbourne, Playhouse - 24 August to 28 September 2013.
• In a first. MTC will present Zeitgeist— an MTC Innovation. A space has been deliberately kept open in the programming season to bring audiences the freshest Australian or international work hot off the playwright's desk, stepping away from the constraints of the traditional programming model. MTC will reveal this new work in 2013. Southbank Theatre, The Sumner - 3 October to 9 November 2013.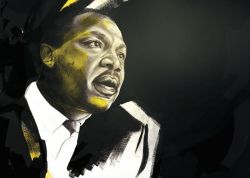 • A 2010 Olivier Award winner for Best New Play, The Mountaintop by Katori Hall is an imagined account of what took place the night before the assassination of Dr Martin Luther King Jr. Following his recent success with Red, Alkinos Tsilimidos returns to MTC to direct Zahra Newman as the sassy, mysterious maid. Arts Centre Melbourne, Fairfax Studio. 1 November to 14 December 2013.
• The Book of Everything is Richard Tulloch's stage adaptation of Dutch author Guus Kuijer's classic book. Neil Armfield will direct this funny, enchanting family production starring Matthew Whittet. This is the critically acclaimed co-production by Belvoir and Kim Carpenter's Theatre of Image. Southbank Theatre, The Sumner - 27 November to 22 December 2013.
Neon: Festival of Independent Theatre
Brett Sheehy also announced Neon: Festival of Independent Theatre, a non-curated boutique festival held in The Lawler at Southbank Theatre from May to July 2013.
.MTC has invited five vibrant independent companies: Daniel Schlusser Ensemble, Fraught Outfit, The Hayloft Project, The Rabble and Sisters Grimm to participate in this new initiative where each company will be given free rein in The Lawler for a two-week season to produce a work of their choice, in whatever form they wish.
Sheehy said 'one of the proudest times of my working life was at Sydney Theatre Company with its 1988 Bicentennial project Six Years Old, where a number of artists were invited to occupy the Wharf Studio to create three productions about whatever they wished – free of curatorial interference, or prescriptive rules, or any restrictions on the kind of art they could make. Among those then-almost-unknown artists were Baz Luhrmann and Catherine Martin.'
'We do not sit alone or apart from Melbourne's boutique theatre companies nor from the more than 100 independent companies – we are all, collectively, the Melbourne theatre community, and the part we play in that is critical - as the flagship company, as a leader and mentor, and as an example and inspiration to the many brilliant young theatre artists emerging from all corners of our city and our state.'
'It is our intention to develop our relationship with these artists and their companies, so that Melbourne's theatre community is not "us" and "them" but, to echo that wonderful and moving refrain from Cloudstreet, "us and us and us" in ever increasing circles. In this way the new generation, and the one after that, will move seamlessly through their creative lives with opportunities abounding, with open doors and with the capacity to bring fresh perspectives and dazzling new visions to our company and to the entire theatre community of this extraordinary city.'
'Neon is an expensive exercise, but it is an investment unquestionably worth making. And the title Neon? Apart from its referencing the new ('neon' – Greek meaning 'new one'), how could we resist capitalising on our new typeface of neon light, shining a new light on a generation of artists who contribute to making this city the home of the most exciting independent theatre in the nation? We couldn't, and so here is Neon,' Brett Sheehy said.
Education and Young Audiences
Since 1962, MTC Education has provided drama and theatrical opportunities for young people across the state.
Brett Sheehy said, 'On arriving at MTC I was struck by the tremendous breadth of activities the Company undertook, many of them largely unknown to the outside community. Amongst these was a fantastic education program.
'Few companies create full, professional theatre productions chosen and developed just for the benefit of young audiences (though of course we adults tend to enjoy and benefit from them just as much!) and few have such extraordinary ancillary activities including Scholarships, Summer Schools and Ambassadors programs,' he said. 'I want us to shine a light on these activities as well – so Melbourne is aware of them and can partake of them, and to grow our relevance, usefulness and impact on the broader community.'
In its 2013 Season, MTC continues to ensure young audiences experience thrilling theatre and enjoy other educational programs to inspire the next budding actor, director, creative or theatre-goer.
In 2012 MTC programmed two education shows, Beached by Melissa Bubnic and La Boite Theatre's I Love You, Bro by Adam J A Cass.
Other MTC Education and Youth programs include:
– MTC Ambassadors – a year-long program offering insights into a professional theatre company through meeting with artists and like-minded peers, attending performances and sharing experiences.
– Youth Scholarship Course – a week-long, free of charge program enabling students to access extra-curricular drama activities who otherwise may be disadvantaged due to economic, personal or geographic barriers.
– Support for VCE students and teachers – including summer school, one-day intensive solo and monologue performance workshops, pre-show talks, post-show Q&As and extensive teacher resources.