Melbourne Theatre Company Artistic Director Brett Sheehy AO has revealed MTC's 2018 Season.
"Melbourne Theatre Company is where stories come alive and Season 2018 is bursting with plays as relevant, irresistible and complex as any we have presented in recent years," Brett Sheehy said.
"The year begins and ends with two major events on Australia's cultural calendar and in between we have an enviable mix of world premieres, Australian premieres and fresh revivals of theatre classics – made even more irresistible by the host
of exceptional actors, directors and creative teams assembled to bring them to life. In 2018, the 13 productions headed for our stages will inspire, entertain and challenge in equal measure and are guaranteed to leave audiences thinking about the world a little differently," Mr Sheehy said.
To open the season, MTC and Arts Centre Melbourne present the Australian premiere of National Theatre's production of The Curious Incident of the Dog in the Night-Time, adapted by Simon Stephens from Mark Haddon's best-selling book, and directed by Tony Award winner Marianne Elliott.
Pamela Rabe, Sarah Peirse and William Zappa star in MTC and Sydney Theatre Company's Australian premiere co-production of The Children by Lucy Kirkwood – an incisive drama about the responsibility each generation faces in leaving a better world for those that follow – directed by MTC Associate Director Sarah Goodes.
Director Stephen Nicolazzo brings 70s British suburbia to Southbank Theatre with a lavish revival of Mike Leigh'scult-classic, Abigail's Party, starring Eryn Jean Norvill as Beverly and Daniel Frederiksen as her husband Laurence alongside Katherine Tonkin and Benjamin Rigby.
Hungry Ghosts by Jean Tongreceives its world premiere for MTC Education exploring issues of cultural and sexual identity, politics, corruption and the often-confusing world we must navigate every day starring Emina Ashman and Jing-Xuan Chan, directed by Petra Kalive.
Olivier Award-winning playwright Mike Bartlett's darkly comic twist on the Edward Snowden story, Wild, makes its Australian premiere starring Anna Lise Phillips, directed by MTC Associate Director Dean Bryant.
The House of Bernarda Alba sees playwright Patricia Corneliustake Spanish dramatist Federico García Lorca's classic tragedy out of the villages of Spain and into the heat of rural Western Australia in a raw and exhilarating adaptation directed by Leticia Cáceres, starring Peta Brady, Julie Forsyth, Bessie Holland and Melita Jurisic.
Branden Jacobs-Jenkins'sblistering satire and Pulitzer Prize finalist Gloria makes its Australian premiere under the direction of Lee Lewis, starring Lisa McCune in the title role alongside Callan Colley, Aileen Huynh and Sophie Ross.
Gina Riley and William McInnes lead an all-star cast including Simon Gleeson, Brent Hill, Michelle Lim Davidson, Zindzi Okenyo and Christie Whelan Browne in Oscar Wilde'seffervescent society drama, An Ideal Husband, directed by Dean Bryant.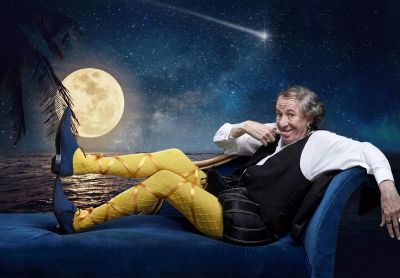 A Doll's House, Part 2 by Lucas Hnath makes its Australian premiere, continuing Ibsen's story – 15 years later – with an intriguing and decidedly modern perspective starring Marta Dusseldorpas Nora opposite Greg Stone as her husband Torvald, directed by Sarah Goodes.
The world premiere NEON NEXT commission Working with Children takes on the sometimes hypocritical lives of teachers, artists and regulators in an emotionally evocative and technologically inventive production written, directed
and performed by Nicola Gunn.
Linda Cropper stars as the feisty but fiercely determined Helen in the world premiere of Aidan Fennessy'sstory of two unlikely companions, The Architect, directed by Peter Houghton.
Elaine Crombie, Kamil Ellis, Tony Nikolakopoulos and CalenTassonestar in the world premiere of Astroman by Albert Belz, a coming of age story set in 1980s Geelong, directed by Sarah Goodes with Tony Briggsas Associate Director.
And to close MTC's 2018 Season, stage and screen luminary Geoffrey Rush reunites with director Simon Phillipsto staras Malvolio in Shakespeare's comedy Twelfth Night, alongside a cast of comic talents including Brent Hill, Richard Piper, Christie Whelan Browne and Frank Woodley.
"Season 2018 is abundant in the urgency and relevance, or indeed renewed relevance, of its stories, and it is with great pleasure that we embark on the year ahead together with our artists and audiences. Every year I am heartened by the enthusiasm, passion and generosity of those who embrace the art on our stages in such great numbers," Brett Sheehy said.
In addition to the productions, 2018 sees MTC continue its Education Program, providing unique learning opportunities, enrichment activities and resources for students and teachers designed to ensure young audiences experience exceptional theatre and educational programs.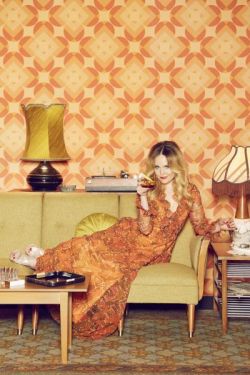 Similarly, MTC's Sharing the Lightinitiative enters its fourth year, making theatre more accessible through subsidised
$5 tickets for eligible students and families, scholarships for young Indigenous people and an extensive regional tour of MTC's Education production.
In 2018 MTC's newly announced $4.6 million NEXT STAGE Writers' Program will be well into its first year with seven commissioned writers and three new writers-in-residence.
And MTC's industry-leading initiatives continue, furthering the Company's commitment to artist development through the annual Cybec Electric play reading series, celebrating new writing for the stage; the Assistant Directors and secondment programs, nurturing the careers of young directors, stage managers and creatives; NEON NEXT, supporting the independent theatre sector; and the Women in Theatre Program, developing the careers of future leaders in all areas of the sector.
"As we look to 2018 and everything on offer – our productions, programs and initiatives – we are proud to be a company that provides the people of Melbourne, Victoria and Australia with such remarkable experiences and opportunities. I look forward to sharing the year with the many thousands who make up our MTC community,' Brett Sheehy said.
Subscription packages for MTC's Season 2018 are on sale from Monday 28 August at 9pm.
Single tickets for The Curious Incident of the Dog in the Night-Time go on sale on Monday 13 November, and single tickets for The Children and Abigail's Party go on sale on Friday 1 December.
All remaining productions, except Twelfth Night, go on single ticket sale on Friday 2 March 2018, with Twelfth Night on sale from Thursday 7 June 2018.
THE PLAYS
THE CURIOUS INCIDENT OF THE DOG IN THE NIGHT–TIME
A new play by Simon Stephens. Based on the novel by Mark Haddon.
11 January — 18 February
Opening Night: Saturday 13 January
Curious Incident is the recipient of a record-breaking seven 2013 Olivier Awards, including Best New Play, Best Director, Best Design, Best Lighting Design and Best Sound Design – more Oliviers than any other play in the history of London's West End at that time.
It also won five Tony Awards including Best Play, six Drama Desk Awards including Outstanding Play; five Outer Critics Circle Awards including Outstanding New Broadway Play; and the Drama League Award for Outstanding Production of a Broadway or Off Broadway Play.
The show tells the story of Christopher John Francis Boone, who is fifteen years old. He stands beside Mrs Shears' dead dog, which has been speared with a garden fork, it is seven minutes after midnight and Christopher is under suspicion. He records each fact in a book
he is writing to solve the mystery of who killed Wellington. He has an extraordinary brain, and is exceptional at maths while ill-equipped to interpret everyday life. He has never ventured alone beyond the end of his road, he detests being touched and distrusts strangers. But his detective work, forbidden by his father, takes him on a frightening journey that upturns
his world.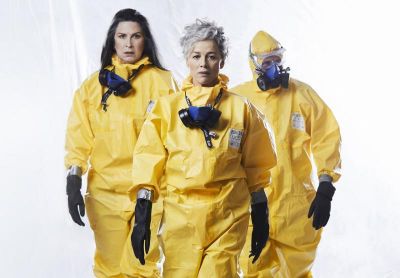 THE CHILDREN
By Lucy Kirkwood
3 February — 10 March
Opening Night: Thursday 8 February
In an isolated cottage on the English coast, two retired nuclear physicists are living a quiet existence. Life is tough, electricity is rationed, and they keep a Geiger counter on hand for good reason. But they have worked all their lives for their retirement and now they are determined to enjoy it. Until one day, an old friend and colleague arrives unexpectedly, bringing memories of the past and a frightening challenge for the future.
ABIGAIL'S PARTY
By Mike Leigh
17 March — 21 April
Opening Night: Thursday 22 March
Forty years on from its original staging, Abigail's Party remains a sharp portrait of middle class aspirations, tension and pretensions. And in this age of bold aspiration and excessive consumption, it gains new relevance. Over cheese and pineapple sticks, Demis Roussos records and copious amounts of alcohol, we witness one disastrous evening of social awkwardness, outrageous flirting, cringeworthy one-upmanship and hilarious put-downs at the suburban party from hell.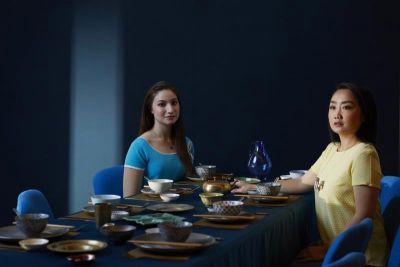 HUNGRY GHOSTS
By Jean Tong
3 — 19 May
Opening Night: Saturday 5 May
The MH370 disaster. Malaysia's billion-dollar 1MDB scandal. These two events had international rami cations, but for our unnamed protagonist they were earth shattering. When you're a young, queer Chinese-Malaysian Australian, how do you work out where you belong in the world? Criss-crossing between storylines of the fate of MH370, corruption in Malaysia and the exploration of identity, Hungry Ghosts o ers an unconventional take on contemporary life.
WILD
By Mike Bartlett
5 May — 9 June
Opening Night: Thursday 10 May
Ordinary Joe one day – America's Most Wanted the next. That's what happens when you leak top secret Government surveillance. Having blown the world's biggest whistle, Andrew is on the run, holed up in a Russian hotel room; a political pawn with a target on his back. If you betray your country for the right reasons, are you a hero or a traitor? One thing is certain, you will never know who you can trust.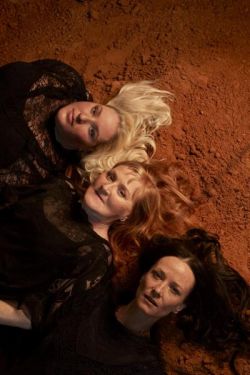 THE HOUSE OF BERNARDA ALBA
Adapted by Patricia Cornelius, after Federico García Lorca
25 May — 7 July
Opening Night: Thursday 31 May
With their mining-mogul father dead, the Alba household is in mourning. All four daughters have been called home to pay their respects by their mother, who is truly a force
of nature. The future seems wildly uncertain for all but the eldest sister, who has inherited a fortune and is engaged to the local heartthrob. But as tensions rise and tempers are, will any of them have the power to alter their own destinies?
GLORIA

By Branden Jacobs–Jenkins
16 June — 21 July
Opening Night: Thursday 21 June
Editorial assistant Dean stumbles into work, hungover from a party at the home of the 'o ce freak' Gloria. As his ambitious group of 20-something co-workers squabble, complain and generally avoid work, it's just another day at the o ce of a fancy Manhattan magazine. Until suddenly it's not.
AN IDEAL HUSBAND
By Oscar Wilde
16 July — 18 August
Opening Night: Friday 20 July
Successful politician Sir Robert Chiltern has it all – money, power and the love of his adoring wife. But when the mysterious Mrs Cheveley threatens to expose a dark secret from his past, will his reputation, career and marriage be ruined?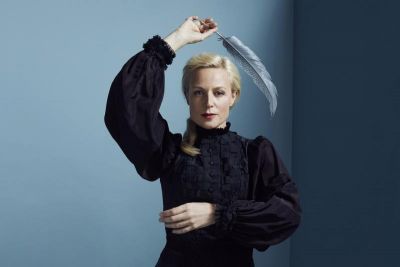 A DOLL'S HOUSE, PART 2
By Lucas Hnath
11 August — 15 September
Opening Night: Thursday 16 August
In 1879 Nora Helmer handed her husband her keys and wedding ring and left home, slamming the door behind her. But what ever happened to this famous literary figure from Henrik Ibsen's A Doll's House? And what of the family she left behind? 15 years later, Nora is now a successful feminist writer returning to get the divorce her husband Torvald never filed for. All she needs is the paperwork.
WORKING WITH CHILDREN
By Nicola Gunn
30 August — 29 September
Opening Night: Saturday 1 September
Just imagine a woman who works with children. Now imagine a man who works with children. Imagine the woman who works with children has a secret that she's ashamed of. Imagine the man is going through a messy divorce. Now imagine there are regulations in place to protect the children they're working with from inappropriate things like dark emotions or the vulnerability of reality.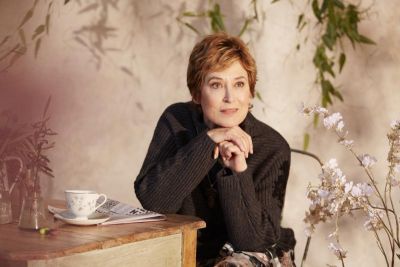 THE ARCHITECT
By Aidan Fennessy
27 September — 31 October
Opening Night: Tuesday 2 October
Hiring a temporary carer requires some serious vetting. When Helen's partner John heads o on a brief overseas trip she takes in a dubious young drifter and jack-of-all-trades to look after her through her illness. With a winning smile and incorrigible zest for life, he could be just the medicine she needs – if it wasn't for the titanic secret he's hiding. As an unexpected bond forms between them, tables begin to turn and Helen faces choices that are both intimate and monumental.
ASTROMAN
By Albert Belz
27 October — 8 December
Opening Night: Friday 2 November
For a troubled but brilliant teenager in 1980s Geelong, the world is a small place. Thirteen- year-old Jiembra Djalu and his brother Sonny are the new kids in town, and while Jiembra may be a video game whizz and maths genius, he's always getting into strife. A friendship with the owner of the local arcade and a chance at gaming glory could see him change his life forever, but could also mean leaving behind what means most – his brother and adoring mother.
TWELFTH NIGHT
By William Shakespeare
12 November — 29 December
Opening Night: Friday 16 November
Twins Viola and Sebastian are separated after a shipwreck and forced to fend for themselves in a strange land. Viola (disguised as a boy) falls in love with Duke Orsino, who is in love with the Countess Olivia, who meets Viola and falls in love with her, thinking she is a man. It's all very straightforward.
Geoffrey Rush plays the social-climbing and butt of all jokes, Malvolio, joined onstage by a cast of comic talents including Brent Hill, Richard Piper, Christie Whelan Browne and Frank Woodley.
Images by Justin Ridler