New Zealand's major theatres and theatre companies are publishing their 2012 programmes and there is plenty to get excited about. Aneta Ruth reports.
Homegrown writing is all the rage this coming season. All the kids are doing it. It's 'trending'.
New Zealand and particularly Maori work features proudly alongside some international big-guns during the New Zealand International Arts Festival. Hohepa, an opera in Maori and English by Jenny McLeod is the true story of the friendship between a Maori chief and a Pakeha settler during the New Zealand Wars. The Maori Troilus and Cressida will also be staged before it tours to the Globe in London as one of 37 multi-lingual Shakespearean productions staged as part of the London Olympics cultural program.
Christchurch's Court Theatre is picking itself up after a hugely difficult year in a city shaken and grieving. While its earthquake damaged city venue is expected to be out of action for years, in the meantime they have found a new home. A grain storage silo is being converted into a 300 seat theatre. It has been affectionately called The Shed. Roger Hall's A Shortcut to Happiness will launch their new performance space. Side By Side By Sondheim, Calendar Girls and Much Ado About Nothing will follow.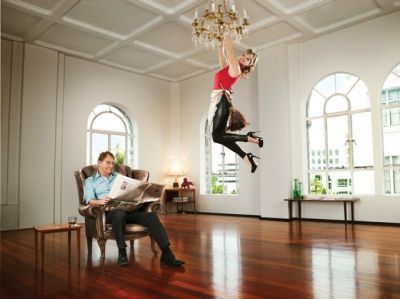 Auckland Theatre Company is producing eight main bill works in their 2012 season, entitled Encounter - four of which are by Kiwi writers.
The Motor Camp by Wellingtonian Dave Armstrong holds the fort until a mid-season burst of NZ works headed by Roger Hall's A Shortcut To Happiness, followed by Black Confetti by 2010 Bruce Mason Playwriting Award winner Eli Kent, and Awatea, a classic work from 1968 by the man himself – Bruce Mason.
They will also host the New Zealand professional premieres of The Next Room by Sarah Ruhl and The Gift by Joanna Murray-Smith and to top off the programme a fresh take on A Midsummer Night's Dream and the quirky musical Little Shop of Horrors.
Centrepoint Theatre in Palmerston North has consistently programmed the largest percentage of NZ work of any theatre venue in the country (83%) in 2012. They premiere two new NZ plays - Roger Hall's You Can Always Hand Them Back in April and Pasifika playwright Victor Rodger's At The Wake in July, as well as producing Well Hung by Robert Lord and The Motor Camp by Dave Armstrong; and playing host to Taki Rua's touring production of Michael James Manaia - direct to Centrepoint from the NZ International Arts Festival. The one international work isEnlightenmentby Shelagh Stephenson.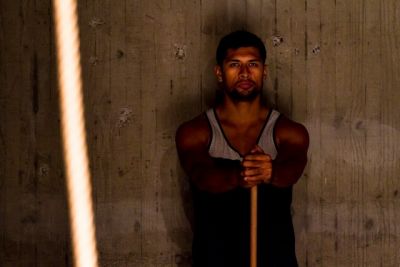 2012 is a great year for New Zealand plays at Wellington's Circa Theatre, including Tawata Productions' Sunset Road by Miria George and The Mourning After by Ahi Kahunarahan, The Tigers Of Wrath by Dean Parker and Manawa by Jamie McCaskill, Roger Hall's A Shortcut To Happiness, the world premiere of West End Girls, adapted for the stage by Ken Duncum; The Truth Game by Simon Cunliffe, Cinderella, the Roger Hall pantomime and Peninsula by Gary Henderson – Circa's offering for the International Arts Festival. International works that complete the schedule are All My Sons by Arthur Miller, and the New Zealand premieres of Clybourne Park by Bruce Norris and Joan Didion's The Year of Magical Thinking.
Many more productions will tour the country's popular regional festivals and Capital E National Theatre for Children will again, to the delight of children up and down the country, tour two new commissioned works: Around the World and Buck Again, for 2-7 year-olds, by writer/composer team Jenny and Laughton Pattrick and Magnolia Street by Dave Armstrong for the 8-14s.
So…we are busy filling up our 2012 diaries with the works we cannot bear to miss (or be seen to miss) and are looking forward to a very busy and somewhat spectacular year for the New Zealand play.
Nga mihi mahana and see you at the theatre.
Images: Tu by Hone Kouka, A Short Cut To Happiness by Roger Hall and MJM by John Broughton