Musical Theatre star Michael Cormick talks to Coral Drouyn on joining the cast of Cabaret for its Melbourne season.
Australia has no shortage of great musical theatre artists and voices to die for, but if you asked me to choose the very best male voice in the business it would be Michael Cormick. Cormick is one of those marvellous interpreters of lyrics who isn't afraid to let the words totally engulf him emotionally. Every word/note comes from heart with absolute truth. For most of us he is remembered as The Beast in Beauty and the Beast and we totally understood why Belle fell in love with him, despite it being Hugh Jackman who wore the tight pants.
Cormick has been a leading man for so long – from The Phantom of the Opera to Blood Brothers, and most recently as Guido in the fabulous concert production of NINE – that it's hard to think of him in any other way. But time moves on for all of us and in just a few weeks Michael Cormick will make that transition from leading man to supporting actor as he takes on the role of Ernst Ludwig in the David Hawkins' production of Cabaret. Does the idea of NOT being the leading man bother him? Not in the least.
"You know that old saying about no small parts, only small actors?" he ask me. "Well it's true. When the chance came I jumped at it, because I've worked with just about everyone in the cast before and many of them are my close friends. Plus, there is no denying that it's an iconic show."
I suggest that maybe it's already had enough revivals, and there are some in the industry who suggest we aren't doing enough new works. Michael thinks about this.
"Perhaps there's some truth in that – not enough new shows – but there's a long list of shows that are part of theatre-going tradition and Cabaret is one of those," he explains. "It seems impossible that it's fifty years since the show was first on Broadway, but don't forget it's 15 years since the last production in Australia. There's a whole generation that have never seen it on stage before."
It doesn't seem possible that it's that long since first Tina Arena, and then Lisa McCune, brought Sally Bowles to life again on Australian stages, and now it's Chelsea Gibb's turn.
"I saw the production in Sydney," Michael tells me, "And it really is amazing. The cast is - well there's that word amazing again - but it's true."
When you listen to Michael talk about his love for Musical Theatre you can't help but be touched by his enthusiasm and commitment to the art form.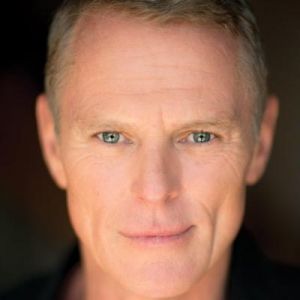 "I was 14 years old when my parents entered me into a talent contest, and I made something of a name for myself when I won. Of course, it wasn't a big deal in those days like TV talent shows are now, but I was doing my own Cabaret spots by the time I was 17. Cats was my first big show. Once I got hooked on Musical Theatre it seemed to me the most perfect art form where you got to act, and to really explore different characters through the lyrics and the music," he says. "Some people don't "get" musicals because they don't believe people just bursting into song. But if you make the lyrics an extension of the character then it's just a natural progression from talking to singing. Some composers are geniuses at that."
By "some composers", Michael means especially Stephen Sondheim. "I really can't go past Sondheim when it comes to lyrics," he says. "They're not always easy, but they are always real and it's impossible not to feel the power of the emotions behind them."
I've heard Michael sing "Being Alive" in a Sondheim concert and I know exactly what he's saying. His version of the song was so moving it reduced me to tears and made me feel that no-one but him should ever sing it again.
"Well, it's a song about finding yourself and being willing to put yourself out there, because if you don't, you live alone and in fear. It's a wonderful song and I never tire of singing it."
I asked him about the roles he hasn't, and will never, get to play.
"Well, it's funny," he says wryly. "I've done two Royal Performances with excerpts from Les Misérables, but I've never done a full production of the show. If I did, I would want to play Javert – a much more interesting character than Valjean."
I point out that Javert is a role that he's still right for and maybe it's just waiting for him, and ask him to choose something more out of left field.
He takes only a moment to decide.
"Don't think I'm crazy," he says "But I would LOVE to play Norma Desmond in Sunset Boulevard. It's such a giant role with full blown emotions and totally over the top. Andrew Lloyd Webber may not be Sondheim to me, but I think "As if We Never Said Goodbye" is a fabulous song. Again, it's loaded with self examination and discovery and personal truths. It really is a dream role."
The more he talks about it, the more it seems like a great idea to me, and I suggest that he should run the idea past local producers. He laughs.
"Maybe one day I will," he says, "but for now I'm more than happy just to explore my inner German and be part of this marvellous cast."
Cabaret opens at the Athenaeum Theatre Melbourne on April 27th and runs for 4 weeks.