Queensland Theatre Company's new Artistic Director Wesley Enoch today October 9, 2011) unveiled a line-up of plays dominated by classics and comedies, saying his first mainstage season is about providing uplifting experiences for audiences and attracting more people to theatre for the first time.
Big ticket events including Romeo and Juliet, Summer of the Seventeenth Doll (the production which has just opened at Belvoir) and Managing Carmen– a new David Williamson play about a cross-dressing footballer – headlined a launch event attended by 800 season ticket holders at the Playhouse, QPAC.
"My mantra for next year is 'more, more, more'," Wesley said. "I want more people coming to see more theatre, more often. The artistic side of our work will still be apparent, but I've handpicked these shows specifically because they can appeal to everyone. Season 2012 is all about bringing the big theatre event back to Brisbane."
QTC returns to Brisbane Powerhouse next year when Logie award-winning actor Carol Burns stars in Elizabeth, a bawdy Alice-in-Wonderland-style comedy about Queen Elizabeth I's final hours of life.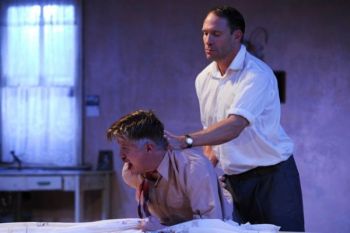 Smaller scale productions include Bombshells (a one-woman show by popular Australian playwright Joanna Murray-Smith), Brisbane writer Matt Ryan's bushranger tale Kelly, and Alana Valentine's Head Full of Love – a story about friendship and knitting beanies starring Collette Mann and Roxanne McDonald.
"If you've never been to the theatre before, now is the time to try it out," Wesley said. "All you need is an open mind, a sense of humour, and a willingness to explore something new."
Alongside its mainstage season, Queensland Theatre Company will co-present two unique events next year – a new large-scale landmark Indigenous play, Bloodland, which premiered for Sydney Theatre Company last week; and a stage version of Yes, Prime Minister which will tour nationally after smashing box office records in the UK.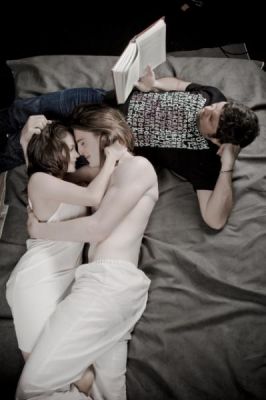 Outside mainhouse programming, the Company's Bille Brown Studio will experience a remarkable transformation in 2012, morphing into The GreenHouse– an incubator of art, ideas and exploration representing the next stage of QTC's 2011 Studio Season. "The GreenHouse will spring to life in May, July and October with performances, forums, workshops and creative developments, and will be home to an artists' lounge, giving audiences and performers the chance to meet, talk and hear live music," he said.
Wesley Enoch joined Queensland Theatre Company late last year, becoming the first Indigenous person to lead a major performing arts company in Australia. Brisbane born, he has a long and rich history with QTC. He attended Theatre Residency Week as a student, and his first acting role was with QTC. His first major commission and first large scale show were QTC-presented. After having worked all over the world, and in every major festival and theatre company in the country, he is relishing being Artistic Director of the company he has revered since he was a child.
The Plays.
Summer of the Seventeenth Doll by Ray Lawler
(read our review of Sydney season)
22 February to March 11 - Playhouse QPAC
Director: Neil Armfield. Cast includes Steve Le Marquand, Robyn Nevin and Helen Thomson.
Blood Land
14 to 18 March - Playhouse Theatre, QPAC
Director: Stephen Page. Cast: includes Kathy Balngayngu Marika, Elaine Combie, Rarriwuy Hicks, Rhimi Johnson Page, Noelene Marika, Djakapurra Munyarryun, David Page, Hunter Page Lochard, Kelton Pell, Tessa Rose, Meyne Wyatt, Ursula Yovich
Bombshells by Joanna Murray-Smith
17 March to 21 April - Cremorne Theatre, QPAC
Director: Wesley Enoch. Cast: Christen O'Leary
Romeo & Juliet by William Shakespeare
21 April to 13 May - Playhouse QPAC
Director: Jennifer Flowers. Cast includes Caroline Kennison, Melanie Zanetti and Thomas Larkin.
Elizabeth– almost by chance a woman by Dario Do
26 May to 24 June - Brisbane Powerhouse
Director: Wesley Enoch. Cast includes Carol Burns, Dash Kruck and others
Head Full of Love byAlana Valentine
7 July to 11 August - Cremorne Theatre, QPAC
Director: Wesley Enoch
Cast: Colette Mann, Roxanne McDonald
Yes, Prime Minister by Antony Jay and Jonathan Lynn
10 July to 15 July - Playhouse Theatre, QPAC
Director: Tom Gutteridge. Cast: Mark Owen Taylor, Tony Llewellyn Jones, Jon Lloyd Fillingham, Caroline Craig, Alex Menglet
Kelly by Matthew Ryan
15 September to 20 October - Cremorne Theatre, QPAC
Director: Todd MacDonald. Cast includes Leon Cain, Steven Rooke.
Managing Carmen by David Williamson
13 October to 4 November - Playhouse Theatre, QPAC
Director: Wesley Enoch.
Images - Bloodland - Elaine Crombie, Tessa Rose, Rarriwuy Hick & Kathy Balngayngu Marika - Sydney Theatre Company. Photographer: Danielle Lyonne; Dan Wyllie & Steve Le Marquand in Summer of the 17th Doll at Belvoir. Photographer: Heidrun Lohr; Artistic Director Wesley Enoch with Melanie Zanetti and Thomas Larkin (Romeo & Juliet), in a relaxed moment!!
To keep up with the latest news and reviews at Stage Whispers, click here to like us on Facebook, or follow us on Twitter.
Other 2012 Seasons