Love, art, laughter, drama, catharsis, glamour, song and adventure in the spotlight
Queensland Theatre Company unveiled its Season 2013 today (October 14) to a capacity Playhouse at QPAC.
QTC's Artistic Director Wesley Enoch said QTC's onstage journey would showcase a range of works that take ticketholders around the world, shine the light on home grown talents and create theatrical moments of national importance across a world of love, art, laughter, drama, catharsis, glamour, song and adventure.
The Mainstage Program in 2013 features seven productions, including the six-time Tony-award winning Red starring Colin Friels; David Ives' Tony award nominee Venus in Fur with Todd MacDonald & Libby Munro; the blockbuster End of the Rainbow with Christen O'Leary as Judy Garland in her final troubled days, and the epic morality tale Mother Courage and Her Children in a new translation with Ursula Yovich & David Page.
Continuing the exploration of relationships and reality, Other Desert Cities (five-time nominated 2012 Tony Awards and a 2012 Pulitzer Prize Drama finalist) will star Robert Colby and Rebecca Davis in the family drama where hidden secrets are laid bare; while Noel Coward comedy Design for Living will see Jason Klarwein and partner Kellie Lazarus form a "gentleman's agreement" with Tama Matheson.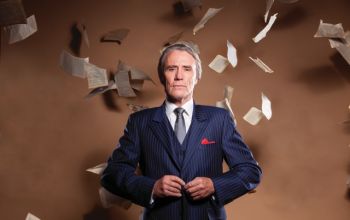 Opening Season 2013 on February 2 is The Pitch & The China Incident. These two companion pieces written by Australian writer Peter Houghton feature two tour de force roles with Hugh Parker fresh from rave reviews in QTC's Kelly in The Pitch and Barbara Lowing in The China Incident.
Outside the Mainstage Program, QTC's Bille Brown Studio will again host The GreenHouse in 2013. The brainchild of Enoch and curated by Artistic Associate Todd MacDonald, 1001 Nights andTrollop are two highlights of the 2013 program.
A QTC and Queensland Music Festival co-production in association with Zen Zen Zo, 1001 Nights will be staged in July, starring traditional Persian musicians Pezhvak for an evening of storytelling, dance and song based around Middle-Eastern magic. 1001 Nights has been adapted by husband-and-wife team Michael Futcher and Helen Howard, co-artistic directors of Zen Zen Zo.
In August Wesley Enoch directs Amy Ingram in Maxine Mellor's Trollop, winner of the Queensland Premier's Drama Award 2012-13, in the Bille Brown Studio.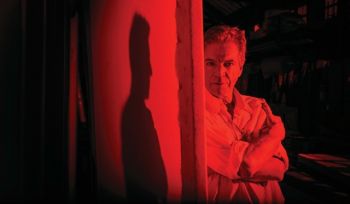 Enoch, who is directing three productions including Trollop and mainhouse productions Mother Courage and Her Children andDesign For Living, said he was looking forward to welcoming eminent directors to QTC this year. "We have three fantastic female directors for 2013. Continuing our partnership with Perth's Black Swan State Theatre Company Artistic Director Kate Cherry will direct Other Desert Cities, Catarina Hebbard will join us for The Pitch and Andrea Moor for Venus in Fur," he said. "David Bell will direct End of the Rainbow; Daniel Evans takes on The China Incident, and Alkinos Tsilimidos will bring us the Melbourne Theatre Company production Red."
"It is such an honour to present a mainhouse program which brings such acclaim to the stage, including the very best from Broadway –Red won six Tony Awards including Best play in 2010, as well as the Drama Desk Award for Most Outstanding Play; Venus in Fur was nominated for a Tony Award this year for Best Play; Other Desert Cities was nominated for the Pulitzer Prize for Drama, plus has five nominations for Tony Awards with year, including Best Play, and the list goes on," he said. "Our Season 2013 is a continuation of the journey we started this year, and we thank Queensland for embracing our shows so passionately. Next year is going to be another series of experiences, come on the adventure!"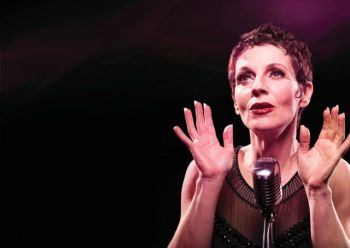 Enoch's inaugural Season 2012 has proven a bestseller. His invitation for patrons to join him on a journey into the theatre this year, led by a mix of classics, new comedies and big theatre experiences has proven a winning formula - 1000 new subscribers; 10,000 more tickets sold; a 13% increase in box office revenue, and a range of new works that challenged, entertained and enlightened; all in a year of buyer caution and a show stopping competitive set.
Images (from top): Mother Courage, Other Desert Cities, RED and End of the Rainbow.
THE PRODUCTIONS
The Pitch and The China Incident
By Peter Houghton
2 February to 9 March, 2013 at theCremorne Theatre, QPAC
The Pitch
WINNER GREEN ROOM AWARD BEST NEW AUSTRALIAN PLAY (2006)
Director: Catarina Hebbard
Cast: Hugh Parker
Down-and-out film writer Walter Weinermann is psyching himself up for the biggest pitch meeting of his life with a panel of powerful producers. He has an epic idea and a dream cast, but no decent ending.
The China Incident
Director: Daniel Evans
Cast: Barbara Lowing
Companion piece The China Incidentis the story of one woman, a perfect storm of crises, and altogether too many phones. Bea Pontivec is a high-flying, highly-strung diplomatic consultant who's quite literally well connected. She has hotlines to the White House, to the United Nations, to a bloodthirsty dictator. She's a power-broker, a playmaker, a cast-iron negotiator, a control freak. But as this pin-sharp satire becomes more frenetic, and her personal and professional lives collide, Bea will learn the meaning of the term 'communications breakdown'.
End Of the Rainbow
By Peter Quilter
2 March to 24 March at thePlayhouse, QPAC
Director: David Bell
Cast: Christen O'Leary, Hayden Spencer and Anthony Standish
It's Christmas 1968 – and Judy Garland is not in Kansas anymore. The former child star is shacked up in London's Ritz Hotel with fiancé number five, Mickey Deans, and her loyal friend and pianist, Anthony. A whirlwind success in her youth, the years have been unkind. As her finances crumble, her celebrity continues to fade and the press savagely turn on her, Garland is clutching at the straw she thinks will save her career: a five-week run of cabaret shows at the Talk of the Town nightclub.
RED
By John Logan
27 April to 19 May at thePlayhouse, QPAC
Director: Alkinos Tsilimidos 
Cast: Colin Friels
Colin Friels breathes life into tortured artist Mark Rothko as he broods and seethes in his Bowery studio, literally painting himself into a corner, in Red. In the 1950s, Rothko took a commission that would set him up for life - a series of paintings that would decorate the swanky Four Seasons Restaurant in the new steel-and- glass monument to corporate modernism, the Seagram Building on Park Avenue. He forged his art into a weapon against the richest bastards in New York, vowing clandestinely to create stomach-turning crimson canvases that would "ruin the appetite of every son- of-a-bitch who eats there" – but in 1959, out of the blue, he stormily reclaimed the paintings and gave back the money.
Mother Courage and Her Children
By Bertolt Brecht
Translated by Wesley Enoch and Paula Nazarski
25 May to 16 June at the Playhouse, QPAC
Director: Wesley Enoch
Cast: David Page and Ursula Yovich
Bertolt Brecht's epic morality tale about the ravages of war is given a unique twist by QTC Artistic Director Wesley Enoch and Paula Nazarski in a new translation. Instead of the Thirty Years' War of 1600s Europe, this near-future incarnation of the age-old story is set against the bleak backdrop of a post-apocalyptic desert where Mad Max might be at home – an Australia ravaged by devastating conflict, where life is cheap but business is still business. Ursula Yovich is the titular canteen-wagon mistress, shrewdly driving hard bargains as she shepherds her brood of three through this unforgiving, harsh wilderness. With an all-Indigenous cast, this fresh spin on Brecht's play delicately folds in themes of land ownership, the impact of mining and the Stolen Generation.
Venus in Fur
By David Ives
22 June to 27 July at the Cremorne Theatre, QPAC
Director: Andrea Moor
Cast: Todd MacDonald and Libby Munro
The end of a long day of casting, and playwright-director Thomas can't find the right woman. He needs beautiful-sexy- articulate, young, with a "particle of brain". He needs someone to play a mistress, but has endured a parade of 35 misfires. Thomas is adapting Venus In Furs, the infamously kinky 1870 novel by Austrian writer Leopold von Sacher-Masoch – the etymological father of masochism. It calls for a purring, confident dominatrix. He gets more than he expected when the raging storm blows in Vanda – late, frazzled, with the very litany of flaws he just decried. She talks of Venus in Furs as one might talk of Fifty Shades of Grey.
Other Desert Cities
By Jon Robin Baitz
10 August to 1 September at the Playhouse, QPAC
Director: Kate Cherry
Cast: Robert Coleby and Rebecca Davis
Assistant Director: Emily McLean
Christmas in sun-drenched Palm Springs: a desert tomb, populated by shrivelled mummies with tans.
The Wyeth children are home for the holidays and conversation doesn't flow easily: politics isn't fit for table talk in a family as fractious as this. Neither is the war in the Middle East, nor the shadow of terrorism. But there's one thing everyone wants to chime in on: troubled daughter Brooke has just finished her magnum opus, a tell-all memoir exposing a pivotal, tragic, ferociously-guarded family secret. As a quiet Christmas dissolves into feuding, there's more than one meltdown brewing in the searing desert heat.
Design for Living
By Noël Coward
19 October to 10 November at the Playhouse, QPAC
Director: Wesley Enoch
Cast: Jason Klarwein, Kellie Lazarus and Tama Matheson
Gilda loves Otto, and it's entirely mutual. But Gilda is rather fond of Leo as well. Leo adores Gilda – but come to think of it, Leo and Otto have a bit of history, too. So which of them will pair off, and who'll be left out in the cold? Anything goes, it seems, when you're an artistic type slumming it in a garret in 1930s Paris. Noël Coward's subtle comedy Design For Livingwas scandalously risqué when it was written, painting a vibrant picture of the machinations of a muddled ménage-à-trois. Are this trio freewheeling, footloose bohemians, or amoral degenerates?
1001 NIGHTS
Adapted by Michael Futcher & Helen Howard, featuring the Pezhvak Traditional Music Ensemble
Director: Michael Futcher
18 July to 28 July at the Bille Brown Studio, QTC
Aladdin. Ali Baba. Sinbad. The names are as well-known as the stories behind them. They whisper the promise of adventure, exoticism and romance. Zen Zen Zo Physical Theatre joins with traditional Persian musicians Pezhvak for an evening of riveting storytelling, dance and song based around the Middle-Eastern magic of One Thousand and One Nights.
TROLLOP
By Maxine Mellor
1 August to 17 August at the Bille Brown Studio, QTC
Director: Wesley Enoch
Cast: Amy Ingram
Clara is uncomfortably numb. Cocooned in her spartan home, she wallows in tracky-dacks and the misery of the recently jobless, feeding on apathy and the images of natural disaster piped into her living room the TV. She's haunted by what she could aspire to if she could break from her funk. Her relentlessly upbeat partner Erik has devised a plan for her to get back on her feet. Instead, she devises a series of increasingly gruesome 'quests' for him. Then, one stormy night, a stranger calls – and the chinks in the pair's relationship begin to widen.