In 2018, Red Stitch Actors' Theatre will deliver three Australian premieres, a renewal of a partnership with Midsumma featuring a play by Taylor Mac, and three Australian productions, including a world premiere with original songs by Mark Seymour
Not-so-typical love stories, a family exploring gender fluidity, social and political polemics, the fragility of the human mind, and the underbelly of the Australian psyche will be explored, along with a secret project to be announced next year. Each production will feature a cast of core ensemble members in collaboration with directors, designers, playwrights and guest actors in a shared commitment to the company's mission of advancing the vitality of theatre in Australia.
"Through theatre, we have the opportunity to inspire deeper understanding, to grapple with unanswerable questions and unutterable truths. These stories are poles apart but they all have in common an intimate and juicy investigation of humanity, and an ambition to provoke," said Artistic Director, Ella Caldwell.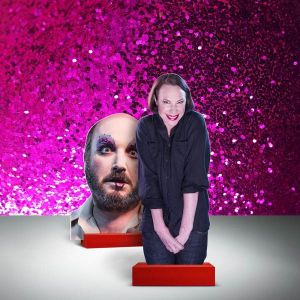 In partnership with Midsumma, and from Taylor Mac, comes the Victorian premiere of Hir, directed by Daniel Clarke. An unflinching portrayal of a dysfunctional family for the modern age, Hir tells the story of Isaac, a young man who returns home from the marines to find his crusading mother, Paige, set on dismantling the patriarchy with her newly out transgender teenager, Max, as ally.
From the company's INK new writing program comes the word premiere of Lamb, by multi-award-winning playwright Jane Bodieand featuring original songs by the legendary Mark Seymour(Mark Seymour and the Undertow, Hunters and Collectors). Lamb is the story of one family on an Australian sheep farm, over generations; a story of the land, and of lies told and secrets kept to protect those we love – and to stop them from leaving us.
Alyson Campbell directs the Victorian premiere of Lachlan Philpott's production of Colder. Inspired by real life events, a young boy gets separated from his mother and goes missing in Disneyland. Adrift in the artificial world of giant mice and noisy parades, no one can account for what happened in the frantic hours before he's found.
From the award-winning French-Canadian playwright Catherine Anne-Toupin, comes the Australian premiere of the surreal, darkly humorous and erotic thriller, Right Now. As Alice and Ben settle into their new flat they soon discover a surprising connection to their neighbours across the hall. Katy Maudlin, the company's 2017 Graduate Director, returns to Red Stitch to direct this intriguing and hilarious play, which surprises at every turn.
Following American Song in 2017, Red Stich reignites its relationship with playwrights Joanna Murray-Smith, with the Victorian premiere of Fury. In this provocative new work directed by Ella Caldwell and Brett Cousins,Alice and Patrick are shocked to discover that their teenage son has vandalised the local mosque. As they struggle to understand his motivations, idealism is pitted against pragmatism and personal responsibility.
Red Stitch continues its long-running relationship with Pulitzer prize-winning American playwright, Annie Baker(The Flick, The Aliens), with the Australian premiere of her latest work The Antipodes. A meticulous meditation on the art of storytelling, The Antipodes is play about the search for the ultimate story. And about who we choose to listen to.
The Australian premiere of Lovesong by Emmy-award winning Welsh playwright, Abi Morgan, is a love story, which will feature an original live cello score. From the exuberance of youth to the complexities of age, Denny Lawrencewill direct this meditation exploring loyalty, memory and growing old in a relationship spanning 40 years.
For one night only, PLAYlist will once again finish the season with an extravaganza of original short plays inspired by songs. The Red Stitch ensemble, local writers and musicians and an extraordinary line-up of special guests will end the year in this large-scale, site-specific celebration of creativity, music and theatre.
"The global and local context in which we are living is one of upheaval, conflict, devastating disappointments and fears. More than ever we need hope, comfort, and to fight. These plays all have fight in them, and love. They made us argue, laugh and reconsider the world. I hope they do the same for our audiences," said Caldwell.
Hir
By Taylor Mac
Directed by Daniel Clarke
30 January – 4 March
Previews 30 January – 2 March
Victorian premiere
Max is a transgender teen living with mom Paige and father Arnold. When brother Isaac returns home from the marines, he finds war has broken out at home. Finally liberated from an oppressive marriage, Paige is set to dismantle the patriarchy and follow Max into a brave new post-gender world. But in this savagely funny work, annihilating the past doesn't always free you from it.
Hir is a tenderly heartfelt and highly intelligent new work by one of the ground-breaking artists of our time.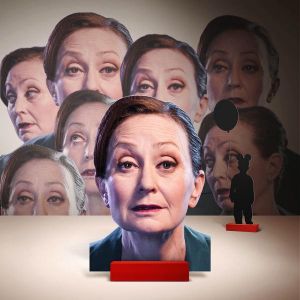 COLDER
By Lachlan Philpott
Directed by Alyson Campbell
13 March – 8 April
Previews 13 – 16 March
Victorian premiere
How do you grieve someone's loss when your only hope is of their return?
A young boy is separated from his mother and goes missing in Disneyland. Adrift in the artificial world of giant mice and noisy parades, no-one can account for what happened in the seven frantic hours before he's found. Years later his life seems normal, but something about that day haunts him; something remains unresolved. And then, he disappears again...
Inspired by a real event, this lyrical and provocative play explores the infinite unknowns surrounding missing persons and the fog which engulfs those left behind.
RIGHT NOW
By Catherine-Anne Toupin translated by Chris Campbell
Directed by Katy Maudlin
17 April – 20 May
Previews 17 – 20 April
Australian premiere
As Alice and Ben settle into their new flat, they a discover a surprising connection with Juliette, Giles and Francois from across the hall. Time shifts and questions arise, leading to passionate encounters and some unsettling revelations.
Written by award winning Quebecois playwright Catherine Anne- Toupin, Right Now is a disquieting exploration of one woman's crisis, lingering between heartbreak and joy. A daring and darkly humorous thriller that surprises at every turn.
FURY
By Joanna Murray-Smith
Directed by Ella Caldwell & Brett Cousins
29 May – 1 July
Previews 29 May – 6 June
Victorian premiere
Alice and Patrick are conscientious and thoughtful, educated and open minded; and that's how they've raised their son, Joe. One evening, Joe's teacher arrives to tell them that Joe is in trouble. Detained by police, he has committed an act of vandalism. Against the local mosque.
Fury pushes into controversial territory; where personal sacrifice and responsibility is pitted against political correctness and "good" people must confront the limitations of their empathy in the face of terror.
Are the children who are inheriting the world forced to put pragmatism ahead of conscience or are idealism and hope the only way forward?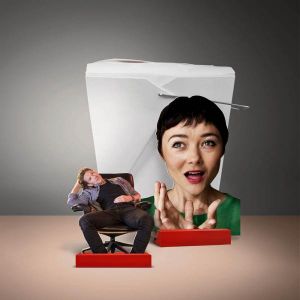 THE ANTIPODES
by Annie Baker
10 July – 12 August
Previews 10 – 13 July
Australian Premiere
Red Stitch brings you the newest work by Pulitzer prize-winning "funny, empathetic genius" (New Yorker), Annie Baker (The Flick, The Aliens).
A play about people telling stories about telling stories. Set amid a storm in NYC, in writers' room lock-down, in pursuit of the ultimate story.
Baker continues her keen observation of the human condition while investigating the role of storytelling, how we do it, and who we choose to listen to.
LOVESONG
by Abi Morgan
Directed by Denny Lawrence
Original composition by Gemma Turvey
21 August – 23 September
Previews 21 – 24 August
Australian premiere
A love affair told over many years. As Maggie and Billy prepare for a critical week together, their former selves re-emerge.
From youthful exuberance to the complexities and loyalties of age, we follow Margaret and William throughout the years as they move towards a shared future and, ultimately, the solitude that follows.
Lovesong offers a haunting and fragile story about love, memory and growing older. Written by multi- award-winning playwright Abi Morgan (Splendour).
Red Stitch team with composer Gemma Turvey (New Palm Court Orchestra) to create this delicate, poetic and moving production featuring an original live cello score.
SECRET PROJECT
2 – 28 October
Previews 2 – 5 October
Australian Premiere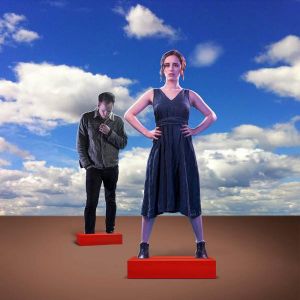 LAMB
A New Play with Songs
by Jane Bodie, music and lyrics by Mark Seymour
13 November – 13 December
Previews 3 – 5 October
World Premiere
By multi-award-winning playwright Jane Bodie and featuring original songs by Mark Seymour (Hunters and Collectors), Lamb explores the story of one family on an Australian sheep farm, over generations – the guilt of those that leave, the lost desires of those that stayed behind.
Full of lyrical longing and humour, Lamb is a story of the land, and of the lies and secrets kept to protect those we love and stop them from leaving us.
PLAYlist
Saturday 15 December
World Premiere
For One Night Only...
An intrepid, site-specific adventure!
Traverse worlds from room to room where each writer's selected song comes to life as a play – that's only as long as the song. Simple, right?!
Get amongst the breath and sweat of it, get intimate, celebrate music, be moved, be surprised, have a dance!
Together with the ensemble, discover new artists, reunite with familiar ones and get excited by our line-up of extraordinary guests.
This is Red Stitch's annual fundraiser, so your ticket contributes vital funds to the coming season of work and artist wages.