Riverside's National Theatre of Parramatta (NTofP) has announced its Season 2019, comprising three Australian premieres and a newly commissioned work. In its fourth year, the NTofP program focuses on identity and celebrates diversity.
In 2019, NTofP presents the productions Grounded by George Brandt, Girl in the Machine by Stef Smith, Comedy of Errors adapted by Hilary Bell and White Pearl by Anchuli Felicia King, a co-production with Sydney Theatre Company.
Launching the program in March will be the thriller of a play, Grounded. The story follows an ace fighter pilot whose career in the sky changes to "Chairforce" due to an unexpected pregnancy. Grounded has won multiple awards internationally including the Lucille Lortel Award for Outstanding Solo Play in 2016 and the Theatre Netto Festival Prize in 2015.
In June NTofP will present the Australian-premiere Girl in the Machine, a story about love, humanity and the intrusiveness of technology. Set in a dystopian future, Girl in the Machine questions whether love is enough in this brave new world, and asks the ultimate question – Do you want to live forever?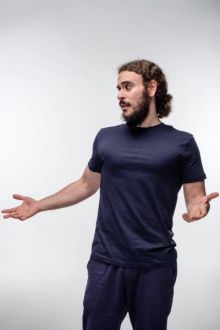 Hilary Bell has written an adaptation of Shakespeare's words for children age seven plus that will take to the Riverside stage in September. This new work, Comedy of Errors, is a theatrical experience which explores two cities, two sets of twins, love and death, mistaken identity and identity theft.
Rounding out the 2019 program in October and November will be an Australian premiere and NTofP's first co-production with Sydney Theatre Company, White Pearl, providing a portrait of toxic corporate culture, casual racism and the complexity of pan-Asian relations.
NTofP Executive Producer Joanne Kee said, "We're so excited by this season. Theatre has the capacity to throw a mirror on world issues and then to explore the more personal and intimate with worlds within the worlds we live in. Our plays explore the human psyche and behaviour, how love changes our perceptions, and the unanticipated consequences of new technologies in our society. Our plays run the gamut with comedy and sharp observations of actions motivated by sex, obsession and greed, yet they are counterbalanced by love and humanity, and of course, at the same time, we run true to our core philosophy of putting the nation on stage."
By the end of the 2019 season and since 2016, NTofP will have produced 12 world premieres, 14 Australian premieres and commissioned numerous works, three included in the main season. During that time, NTofP will have employed more than 500 arts professionals and provided professional development opportunities for more than 400 people, with the majority from Western Sydney. In 2018, NTofP marked their first tour to six venues with the production Stolen and next year, will present at the Sydney Opera House for the first time with a remount of their 2017 production, The Red Tree.
Robert Love, Director of Riverside Theatres said, "All of us at Riverside are delighted with the achievements of NTofP to date. After three years, Riverside's National Theatre of Parramatta is now a feature of Riverside's program and it is on course for further and sustainable growth."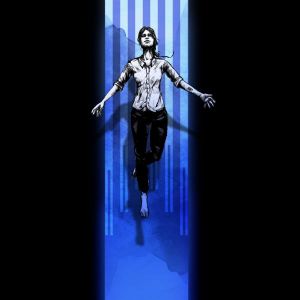 NATIONAL THEATRE OF PARRAMATTA'S SEASON 2019
GROUNDED – 14th to 23rd March
Director: Dominic Mercer
Playwright: George Brant
With: Emily Havea
GIRL IN THE MACHINE – 20th to 29th June (Australian premiere)
Director: Claudia Barrie
Playwright: Stef Smith
With: Brandon McClelland and Chantelle Jamieson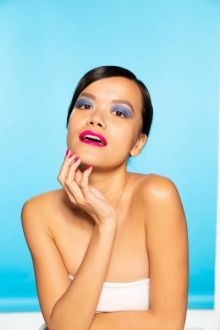 COMEDY OF ERRORS – 10th to 14th September
Director: Stefo Nantsou
Playwright: William Shakespeare
Adapted by: Hilary Bell
With: Gabriel Fancourt, Bilal Hafda, Mansoor Noor, Julia Ohannessian and Kate Worsley
WHITE PEARL – In association with Sydney Theatre Company. 24th October to 9th November (Australian premiere)
Director: Priscilla Jackman
Playwright: Anchuli Felicia King
With: Merlynn Tong
For further information on the program and tickets, visit https://riversideparramatta.com.au/NTofP.
Images (from top): Grounded; Comedy of Errors (photographer: Robert Catto); Girl in the Machine and White Pearl.